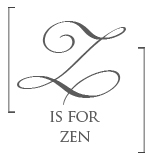 This guest post was written by Eric Swayne, a fellow member of Social Media Club of Dallas. Eric is pas­sion­ate about holis­tic online mar­ket­ing, Tweet­Deck, Google Chrome, Star­craft and orig­i­nal recipe Dr Pepper. As we come close to wrapping up this series and the end of another year, I find this topic very fitting.

Wow.  What a year it's been – I think we'll look back on 2010 as the year social media got serious, the year smartphones finally got smart (and Apple got some real competition), and of course, the year of the Christmas Flash Mob.  But now we're in that great week between Christmas and New Year's; when work generally slows down, and we finally find some time to review those past 300-some-odd days.  For those of us that live and love the internet, it's a chance for us to review and corral our digital footprint and finally get back to some sort of Zen.
Here's some ideas for getting all the projects, posts, pictures and pixels back on track:
1.  Track down your digital life
Most of us tend to be early adopters of the latest social network or web service, but unfortunately, we leave a lot of these behind just as easily.  Unfortunately Gawker couldn't keep 500k emails and passwords safe (and yes, mine was one of them), and there's no guarantee these other networks can either.  Take some time to review who has your data, and delete your accounts on the ones you don't use anymore.  To help you with your search, try starting with KnowEm.com, a site that can track down your name across 400+ social networks.  If you want to take another pass through your data, use Rapleaf's personal info manager – you can also opt out of their tracking at that point as well, if you're concerned about their latest news.
2.  Set up a monitoring engine
Hopefully you've already worked with Google Alerts, and have one running for your name and/or key web properties.  If not, start now and keep an eye on what's being said about you across the web.  I like to go one step further by creating a custom RSS feed through Yahoo! Pipes, which gives me more real-time results and a lot more flexibility in capturing or excluding results.  I run this feed through Feedburner to email me the latest results every morning.  If you want to get started with Pipes, try monitoring some Twitter traffic with my custom Twitter to RSS Converter for Pipes.
3.  Check up on your authorized accounts
2010 might also be the year the User/Password died, since so many sites can log  you in through other credentials (thanks, oAuth!).  Google, Facebook and Twitter are now all more than just services – they're your passport to services across the web.  Even though I know these connections are more secure than your run-of-the mill login, I still like to keep them cleaned up.  Each service (Google, Facebook and Twitter) has a page where you can manage these connections and rescind them if you wish.

4.  Clean out your apps
Did you know that the average shelf life of an app is less than 30 days? In fact, for free apps, only 20% of downloaders return back to the app after the first day.  Even if your phone has enough room for multiple Libraries of Congress, cleaning up your apps can make you more productive, and could even help your phone run faster.  My rule of thumb is 1 week – if I can't remember using an app in the last week, or can't imagine using it in the next week, it's probably getting deleted.  Take a look at web options as well – do you need that weather app, or does m.weather.com do everything you need?  I also keep a folder for apps on "probation" – if they pass the 1 week rule they get moved into another folder.
5.  Migrate to a better browser
This one's actually on my list for this year.  I've been a hardcore Firefox fan for a long time, mainly because of my special mix of extensions, hacks and themes.  But we all know Firefox is no friend of RAM, and has frankly been eclipsed by others in terms of speed.  I'm slowly migrating my way over to Google Chrome, and I think the new Google Web Store has just about sealed the deal.  Chrome even makes it easier to move with their Import feature, copying over bookmarks, saved passwords, browsing history and more.
6.  Best the backup battle
Backing up is one of those guilty habits of almost every geek – we all know we oughta do it, but very few have a robust method in place.  Being a geek parent, this is especially important for me, because we create literally gigabytes of pictures, videos and blog posts about our kids every month.  I've got everything synced to my Media PC, but even the best hard drives will die, someday.  Off-site backup really is the best way to go, even if just for your critical information and documents.  I'm using Dropbox pretty regularly right now, but I'm going to look at a more serious solution like Carbonite or Mozy.  And speaking of Media PCs…
7.  Free your TV – cut the cord
Yes, this is a point of great controversy, and I know some of you wouldn't consider giving up your cable bill if it became over half your income.  But hear me out – 2010 was also the year that TV over the web really reached a tipping point, both in terms of content and availability.  Netflix and Hulu anchor the new internet TV ecosystem, and there are thousands of content sources across the web ready to stream right now.  Even live sports (often the Achilles' heel of cord-cutting) is getting some love from sources like ESPN3.com.  There's lots of set-top boxes available right now (from Apple, Roku and Boxee to name a few), but I went ahead and built my own Media PC.  For just under $300, I've got a platform that runs Windows Media Center, Boxee, and Hulu's own desktop app – and if I want to upgrade, there's nothing stopping me.  The savings you'll find are truly profound – I even upped my internet connection speeds substantially and I'm still in the black.
8.  Clean out your reader
You guys remember RSS?  Waaaay back when?  I'll give you a hint – it used to be the way all good geeks got their news, hot and fresh from the best sources.  I know a lot of people say today that Twitter is their new RSS, and I'll give them that – it's certainly become so for me.  But I think part of that is because we tend to over-subscribe to RSS feeds, and the overall river of news becomes impossible to consume.  A good, focused list of daily-reading or weekly-reading blogs and other sources can be as valuable as anything on TweetDeck, as long as you keep the list small.  Consider pulling your best RSS feeds out into a separate folder, and run everything else through a filtering service like PostRank.
9. Sort out your friends into lists
In the same vein of being overwhelmed, Twitter and Facebook have both created streams of social content that can quickly turn into so much white noise.  No group of friends is relevant without context – the metadata that you put in to sort them out by relationship or origin or background.  Patterns and gold nuggets of content only emerge when you can pull your friends' social content into separate, coherent sources.  Facebook Groups and Lists are your best tools there, while Twitter Lists and TweetDeck columns get the job done on that platform.  Extra Credit: Take a look at how others list YOU on Twitter – this is one of the best sources for getting a handle on your real social impact.  Those keywords that others associate with you are the best feedback you can get.
10. Stretch out your brain and make connections
If there's one thing you can do before the New Year and make a habit, make it this.  Malcolm Gladwell (of Tipping Point and many other books), Clay Shirky (of Here Comes Everybody and an absolutely must-read blog) and Seth Godin (general marketing godfather and author of books including Tribes and Lynchpin) are all amazing writers.  Why?  Because they reach far outside their own areas of expertise to bring case studies and anecdotes from disparate fields of study that help me understand the points they are trying to make.  Shirky's "Gin, Television and Social Surplus" is so bleeding BRILLIANT because it pulls concepts from the 1800s directly next to the world of today and helps me understand both much better.  Make the next book you read about something other than social media, marketing or the internet.  Wander the shelves at your library or bookstore and just find something ELSE that interests you.  Wrap your head around a good video from TED – the premiere source of great ideas in 18 minute form.  Unearth a new trend at PSFK, JoshSpear.com, or CoolHunting.com.  Find something, somewhere, from someone else and see how it fits with your world view.