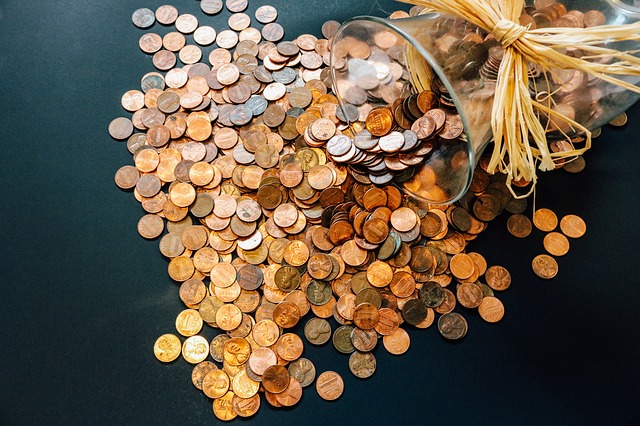 "A penny saved is a penny earned." –Benjamin Franklin
Pennies add up, and the time you spend cutting costs, finding sales, and couponing can add up to well-earned savings. Use these money saving tips, resources, and ideas to keep your money going where you want it to.
1. Spend your money before you make it!
Making a budget for each paycheck will help you put your money where you want it and where you need it to go. Get guidelines and tips for budget making fromthemamasgirl.com.
2. Track Prices
Keep track of the usual prices for pantry items. Included in this pack is my own Stock-up List, with the prices found in my area. The second form includes the item names, but you can fill in your own prices as you find them. The third form is completely blank, so you can fill in both the items and the prices. Find these and more household management forms at moneysavingmom.com.
3. Shop Smart!
Grocery shopping – something that just can't be avoided, and money must be spent. Saving by shopping smart can really add up, so time spent learning tips and tricks to grocery shopping is money well-earned. Find great tips at acookiebeforedinner.com and susieqtpiescafe.com.
4. Get Memberships And USE Them
Have a membership at Sam's Club or Costco? You're already saving a bunch. But knowing how to get the most out of these memberships can help you save even more! Stockpilingmoms.com and this hubpage will keep you in the know.
5. Be a fashionista without breaking the bank!
Most people know that shopping at thrift stores can save you some serious money, but you can go a step further by learning the secrets to getting the BEST deals from those who have made a living from getting the best deals! Thriftanistainthecity.com, cleverlysimple.com, and sarahtitus.com will get you started.
6. Get Creative
Household chores can be tedious, but they don't need to be expensive. Cut costs by making your own cleaners out of inexpensive ingredients. Keep your house clean, and more money in the bank! Find cleaner recipes at mommytesters.com and budget101.com.
7. Buy At The Right Time
Cars, appliances, gym memberships, vacations – big ticket items can really add up. Know when to buy your big ticket necessities by using this always up-to-date chart at lifehacker.com.
For more money saving tips, check out my A Penny Saved Pinterest Board!
Some photos via Pixabay.