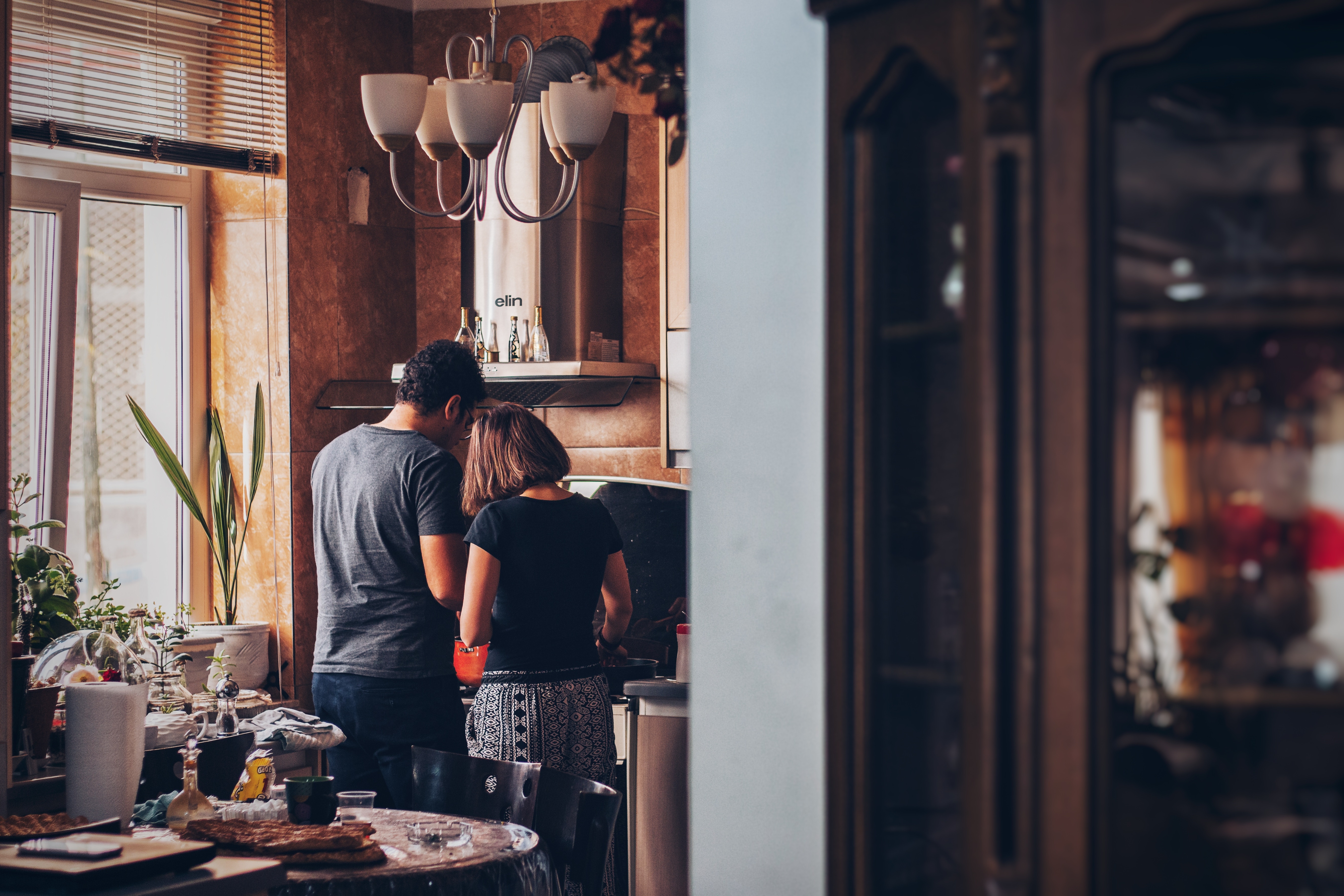 Have you ever noticed that no matter how clean the rest of your house is, a messy kitchen just sort of ruins the whole thing? Kitchen hacks are a great way to keep everything running smoothly – the problem is, a lot of the hacks out there are either non-functional, or super expensive (you want me to add built-in drawers to all of my baseboards??) We've put together a list of our favorite kitchen organization hacks that are cost-effective, easy to set up, and actually work. Get ready for a cooking area that's hyper-organized!
1. Get your fridge in tip-top shape
It doesn't really matter how organized your cabinets are if the moldy cheese hiding in the back of your fridge now has its own personality. Make a habit out of cleaning your fridge after you've gotten your groceries each week; not only will this ensure it happens on a regular basis, it'll give you insight on what you are and aren't getting through each week with your grocery haul. Our favorite fridge hack? Keep all of your leftovers on a tray on the second shelf down. Things on the top shelf tend to get lost because you can't see them (so save that space for big-ticket items like juices or milk), but having leftovers at eyesight level and all in one place will give you a better chance of actually getting through them.
2. Keep your most-used items in close reach
If you have a few token spices or oils that you use on a daily basis, feel free to leave them out in your kitchen; try a small shelf above your stove, or a handy countertop spice holder like this one here so they're always within close proximity. It will free up some space in your pantry for things you actually need to keep hidden away and stored.
3. Organize your lids
If you've ever experienced that special moment where your tupperware lids spill out from the cabinet drawer like a plastic avalanche, this hack may be your favorite. Get a drying rack (like this one), flip it upside down, and place it inside of a kitchen drawer; lids can be stored upright in between the slats for easy storage.
4. Create some tension
If your kitchen has that small, skinny cabinet next to the dishwasher where people always store baking sheets, grab a couple of tension rods and stick them vertically inside. You can now keep those baking sheets separated and organized for easy access – and you can say goodbye to every muffin tin and cookie sheet you own cascading to the floor whenever the cabinet is opened.
5. Label everything.
How many times have you made a quick trip to the grocery store for baking soda or brown sugar, only to realize once you're home that it was hiding in the back of your pantry the whole time in an unmarked container? Buying clear pantry storage containers like these make finding pantry items easy. We also have a pro tip for those items that look exactly alike in a container (like cornstarch and powdered sugar) – use a chalkboard pen to label your plastic tupperware containers – the ink stays put, but can be removed easily with water and paper towel if you ever need to use the container for a new item.
6. Use magazine files
If you've ever had a kid reach for their favorite water bottle – which somehow always ends up in the back of the cabinet – you know the sound fifteen water bottles hitting the floor at full speed makes. It's not a good one. Avoid this by using magazine holders (like these ones here) to store water bottles on their side. It'll keep everything organized, and even if a bottle needs to be grabbed from the bottom of the pile, the rest will just slide down a notch.
7. Be Ruthless
Part of why kitchens tend to become major hoarding zones is because it's really hard to get rid of stuff; no, we haven't used that adorable cupcake holder in the five years that we've had it, but we may need it someday. Take an honest look at your kitchen. If it hasn't been used in two years, the chances are you aren't going to use it at all – and if the opportunity ever comes up, you could probably just borrow the same thing from a friend. Don't be afraid to get rid of things.
8. Use blank space
The space inside of your cabinet doors is unused real estate that you can use to hang little items like measuring cups and spoons. It's also a great spot for including a conversion chart, recipes that get used on a regular basis, and smaller kitchen gadgets that get lost in drawers. Just remember to keep function in mind over form when you're hanging things up so you don't end up creating a hack that never gets used!
Have you used any of these kitchen hacks before? Do you have any to add to the list? Let us know in the comments!