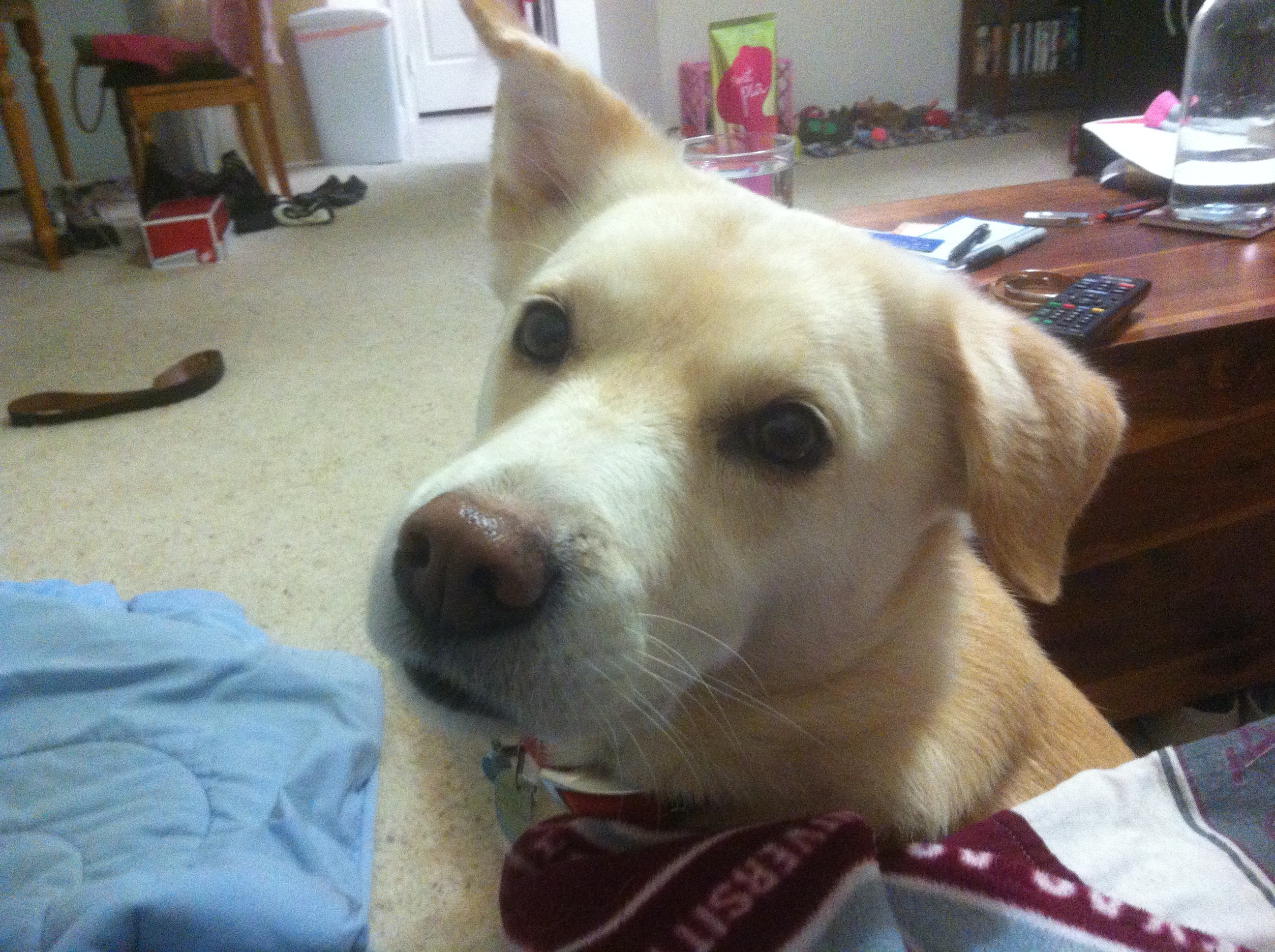 As a single dog-parent, I am obsessed with buying things for my pup. She deserves only the best things around, so when I discovered BarkBox, I jumped at the chance to have treats and toys delivered to my door every month. We currently have a six-month subscription that we are about to renew. Here are my Top 8 reasons about why I love about BarkBox.
1. This face of joy when the box comes every month

2. A random orange toy. For some reason my dog loves this.
I fill it with kibble, and she plays with it all day long. She brings it to me when it's empty.
3. New treats to try out every month that are healthy and made from better ingredients.
I feel comfortable that my dog is eating healthy and getting the nutrients she needs to grow.
4. BarkBox's commitment to finding high quality vendors using top ingredients in their treats and observing their own pups put the toys to the test.
All of the treats and toys that we receive have been tested by the official BarkBox tester, Scout. I have also found that some of the treats and toys are made in the USA (which I love), organic and completely dog safe (and for the most part hold up to puppy play). I love knowing that I am giving her the best treats around.
5. Great customer service
One time, my dog had a toy that shredded within about 10 minutes of play, which is very abnormal for their toy selections. I emailed happy@barkbox.com and mentioned that I was pretty disappointed with the destruction of the adorable snowman. The customer service team promptly sent us a toy replacement with an extra treat.
6. I can find replacements online for any of the treats my dog loves.
I have seen the treats sold in packs on Amazon, or I can buy them through BarkBox's website.
7. Our treats and toys stockpiles.
I love that I don't have to ration treats or worry about toys getting destroyed by our puppy visitors.
8. BarkBox comes in the mail straight to our front door.
If you are interested in trying out BarkBox, us my referral link: https://barkbox.com/r/3292C88E5T.
You'll get a free box added to your subscription (and so do I)!