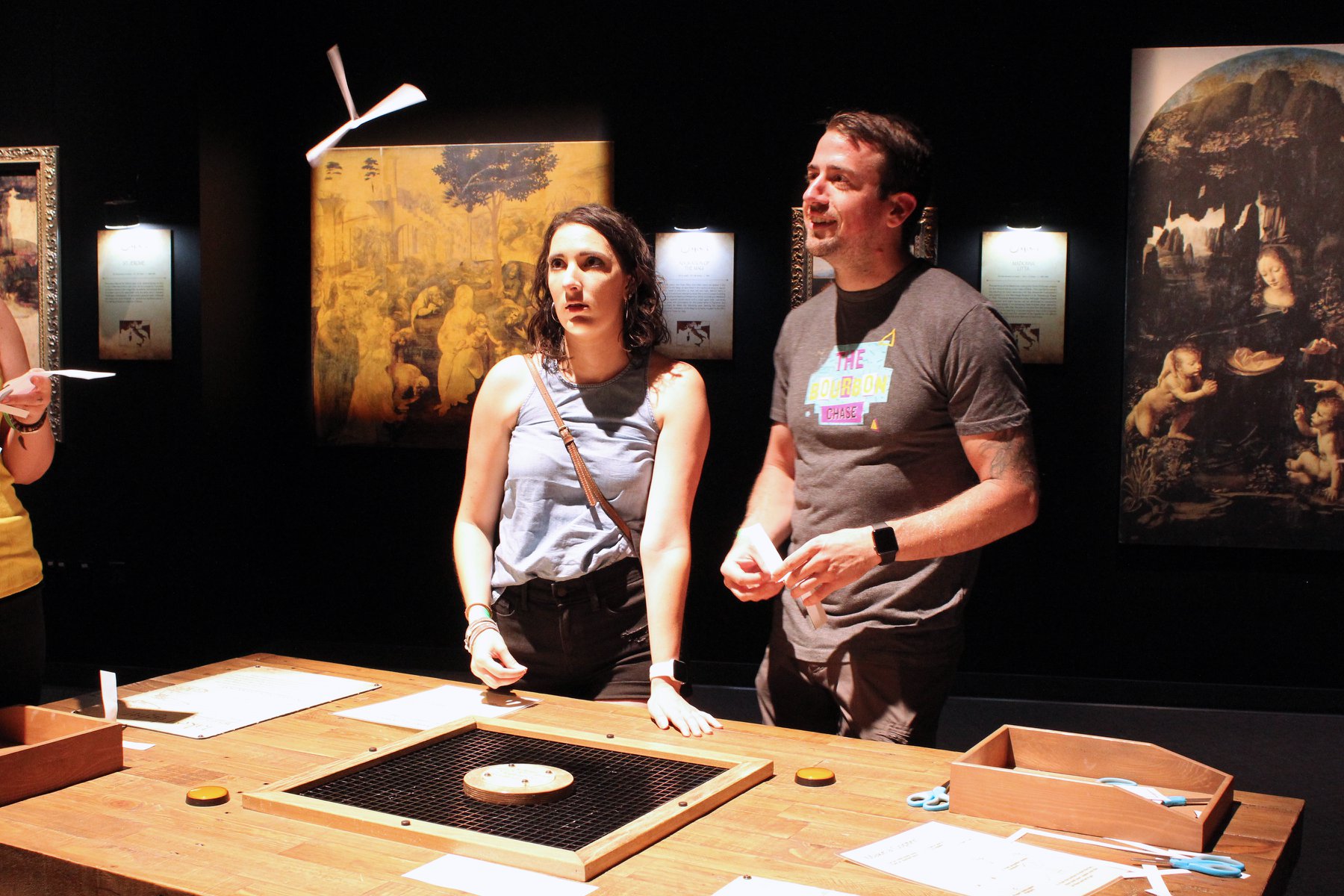 It's time for science after hours at the Carnegie Science Center! For the 18+ crowd, guests can enjoy a fun atmosphere after hours on all four floors of the Science Center. With no kids around, expect deeper science content, riskier experiments and party games with friends.
The first event in this fall series kicks off at the Carnegie Science Center on Fri., Sept. 17 from 6-10pm for 18+ Night: Rock and Roll. The adults-only night features live music, electric guitar demos, and themed shows.
Catch the "Sounds Like Science" live show – featuring a Rubens Tube, a device that visualizes sound waves in flames. The live band, Barnacle Feet, will play a variety of rock hits, and guests will have the chance to play a classic rock riff on a guitar. For an extra charge, guests can attend a Pink Floyd Laser Show in Buhl Planetarium.
Tickets for 18+ Night: Rock and Roll are $18 for Carnegie Museums of Pittsburgh Members and $20 for Nonmembers if purchased in advance online. Tickets at the door are limited and cost $22.50 for Members and $25 for Nonmembers.
Food and beverage are available for purchase in the RiverView Café.
To prevent the spread of the COVID-19 Delta variant in areas with substantial/high transmission, Carnegie Science Center requires all visitors and staff at the event – vaccinated and unvaccinated – to wear masks while indoors.
Additional 18+ events are scheduled at Carnegie Science Center for the fall. To celebrate the Science Center's 30th anniversary, an 18+ Night: Dirty 30 is scheduled for Fri., Oct. 22 and is a nod to the year 1991. 18+ Night: Team Design Challenge on Fri., Nov. 19 celebrates friendsgiving with an engineering twist. Tickets are available online.