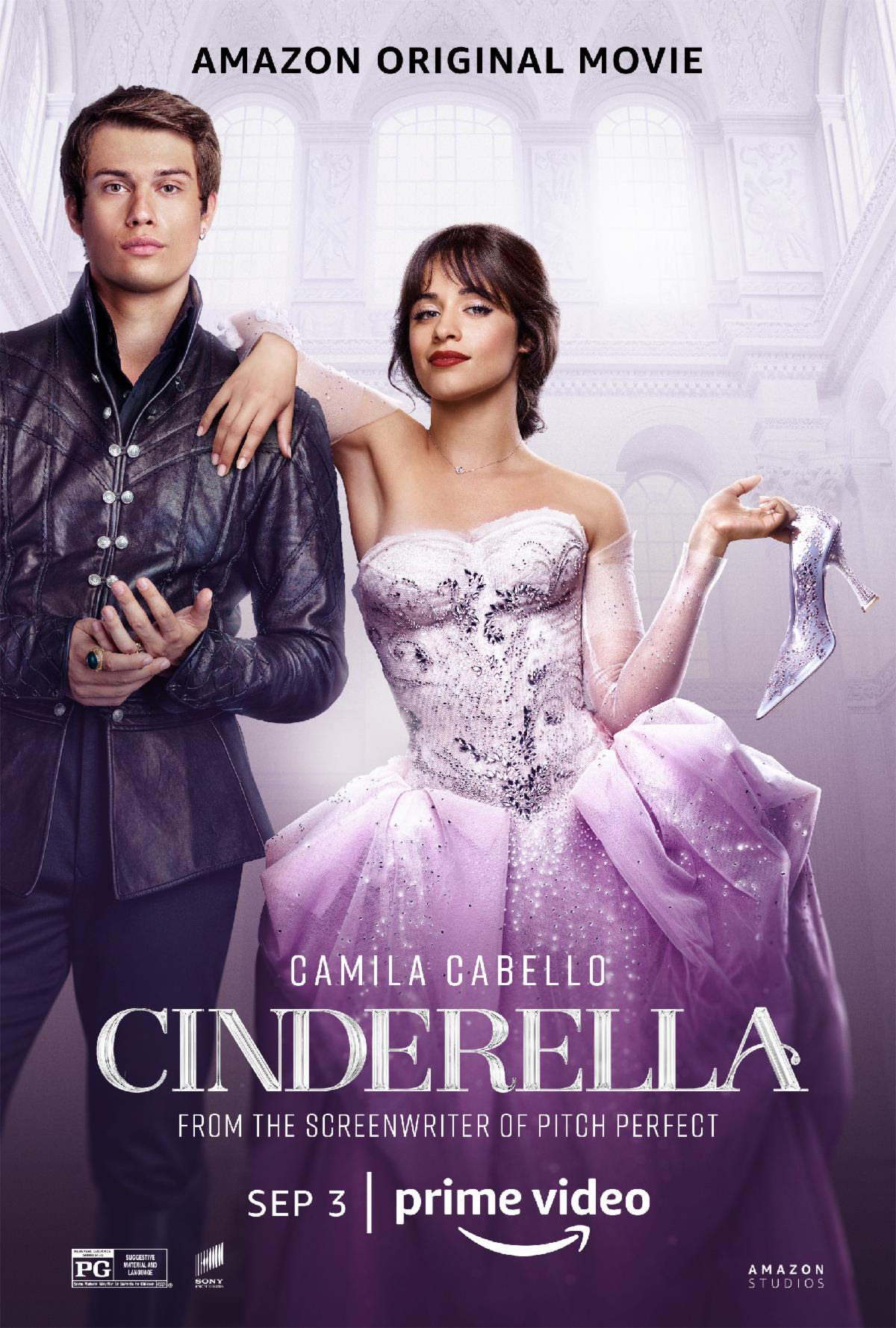 Camilla Cabello makes her acting debut in Cinderella releasing on Amazon Prime and select movie theaters this weekend. The new fairytale adaptation is a family-fun movie – and gets us Gen-Y gals reminiscing on one of our favorite classic princess stories. The new version shows the story of Cinderella with larger than life dreams – as she hopes to become a professional dress designer and travel the world for her business. While the basic storyline is still portrayed throughout the movie, the female-empowering messages give girls (and boys!) a reminder that they can purse any dreams – no matter big or small.
This new spin on movie continues with a star-studded cast featuring many of my favorite celebs including Camila Cabello, Idina Menzel, Minnie Driver, Nicholas Galitzine, with Billy Porter and Pierce Brosnan. The comedic cast is enjoyable. The music is fun and catchy, featuring hits from several decades, which I loved hearing. The costumes are gorgeous, and Cinderella's purple (not traditionally blue) dress is a new sight to see.
Cinderella is rated PG and runs 113 minutes.
Get a first look at the movie, below!
(Disclaimer: I was provided with a media pass to see this movie, and all opinions are my own.)