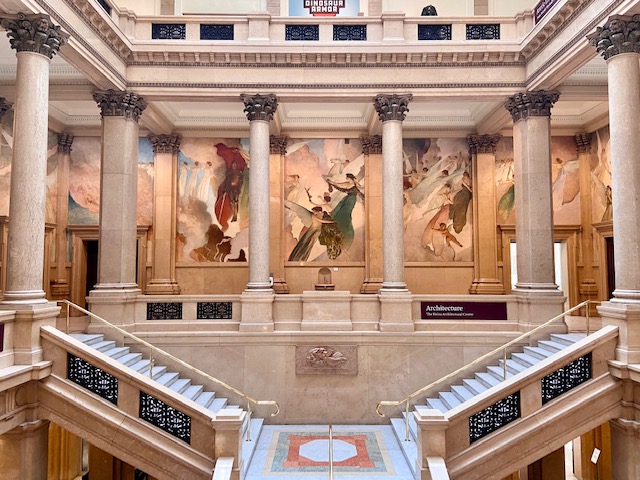 Since moving to Pittsburgh last summer from Dallas, I've made quite a few trips to the four Carnegie museums. I love good museum, and this city has no shortage of this – among all things art, culture and entertainment.
Nestled in the town of Oakland (home to the University of Pittsburgh) is the Carnegie Museum of Art and Natural History. With my mask on and lots of space for social distancing, I paid a visit to the arts side of the museum. (And it was a nice cooling break from the heat wave!)
What's Inside?
I don't want to spoil too much for you with the photos, but there are so many unique pieces and rooms to see over three floors. The museum collection spans visual art, design, and architecture. More than 32,000 objects are placed in the museum! Some of the artwork is also a sentimental ode to Pittsburgh – such as the "Steel City" art. So wear comfortable shoes, get your camera ready (no flash) and head to the museum for an awesome adventure! Here's a taste of some of my favorite pieces and rooms.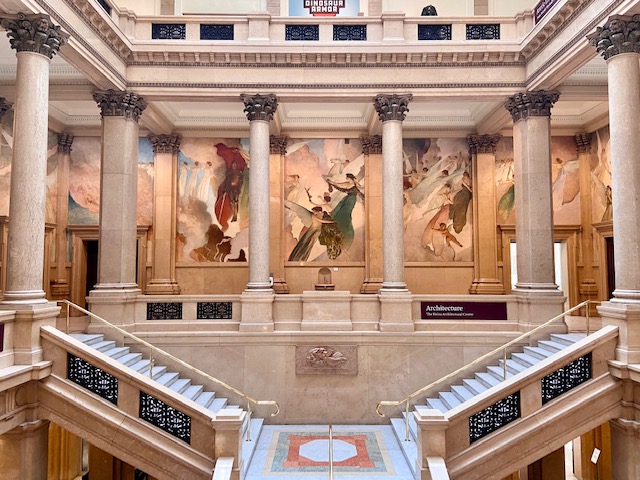 Lots of architecture and art to see!
Claude Monet's "Waterloo Bridge"
A photo of Pittsburgh's historic steel industry
The sculpture room was my favorite area of the museum!
Current Exhibitons
In addition to the permament features above, explore rotating exhibits such as:
Gift Shop Goodies
Don't miss a visit to the gift shop on your way out! The store features exclusive museum products, plus a selection of toys, games, art books, photos, museum memorabilia and more. I bought a really cute magnet of Claude Monet's famous "Water Lillies" painting. There are many more keepsakes for all ages found in the store! Due to COVID-19, the cafe next to the gift shop is closed, but there are lots of eateries surrounding the museum within walking distance.
Know Before You Go
Click here for full details on museum hours, pricing, parking and more – including special offers on tickets. BONUS: On the day of your visit, your ticket is also valid to visit the Carnegie Museum of Natural History – which is connected to the art museum. It's two museums for the price of one every you time visit!
Enjoy!
Disclaimer: I used my media pass to visit the museum, and all opinions are my own.