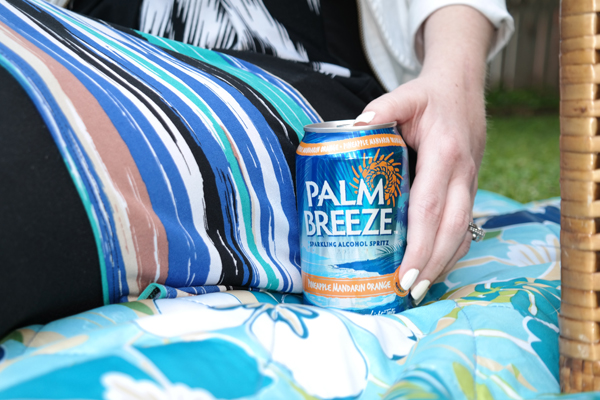 This post was sponsored by Palm Breeze through their partnership with POPSUGAR. While I was compensated by POPSUGAR to write a post about Palm Breeze, all opinions are my own.

Somehow it's May already. I can't quite put my finger on where April went, but I'm looking forward to all that May holds! One of my favorite things about May (and summer in general) is the sunshine. With daylight savings time and the lovely weather we have here, spending a little time outside can easily feel like an impromptu vacation.
In fact, we just returned from a five day vacation (more about that later). One thing I noticed, while we were officially "on vacation" we did an excellent job of squeezing in as much fun, exploring and relaxing as possible. Now that we're back, we are making an effort to bring back a bit of our vacation spirit.
Here are a few ways you can turn any ol' day into a vacation:
(1) Have a picnic.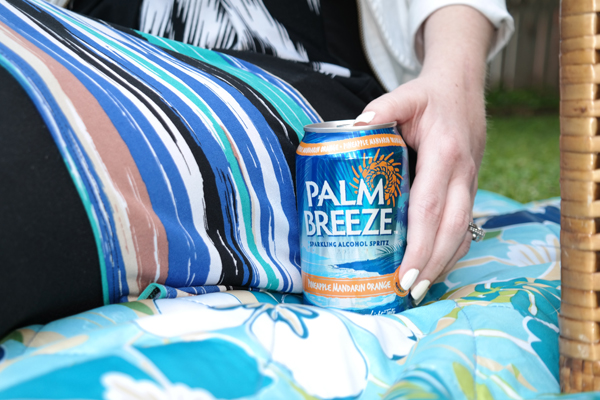 Even if your only free time revolves around some sort of food after work, why not turn that into a mini-vacation. Grab a blanket, some drinks, maybe a book, and if you're feeling ultra festive, you can bring some tunes.
We opted for some light eats, Palm Breeze and just an hour to chat about our day. Nothing fancy but so worth the escape.
(2) Get dressed up!
I'm not sure about you, but when I'm on vacation I tend to have a few wardrobe changes in any given day. I tend to pack one that's for the exploring days and a counterpart to wear in the evening. Have you tried this in your "real" life? It's quite fun to come home from work and change into something more festive just because.
Here are a few of my favorite spring dresses:
(inspired by the festive colors in Palm Breeze flavor Pineapple Mandarin Orange)
(inspired by the festive colors in Palm Breeze flavor Red Ruby Citrus)
(3) Have a virtual friend date.
Let's be clear; in this case, "virtual" means a friend who is somewhere else, rather than some augmented-reality person. I've seen a few versions of virtual friend dates.
(Option A) Pick a show or movie, schedule a time to watch it at the same time and text each other continuous reactions. Plan on popcorn and some beverages in tandem. Bonus points if you decide to choose to get food or drink that coordinates with the show. It's  *almost* as fun as sitting on the couch bumming together.
(Option B) Do you have a friend you haven't caught up with in a while? Schedule a Skype date. Set up your laptop in a quiet location in your house, and pretend you two are chatting IRL. Catching up with friends is one of my usual vacation activities. It's not always practical to travel to see friends though, so this is a fun alternative.
So there you have it. Even if it's a regular weekday you can treat any day like a vacay day.
Thanks to Palm Breeze for sponsoring this story. Leave your vacay ideas in the comments or share them on social media using #VacayEveryDay!
Please Drink Responsibly