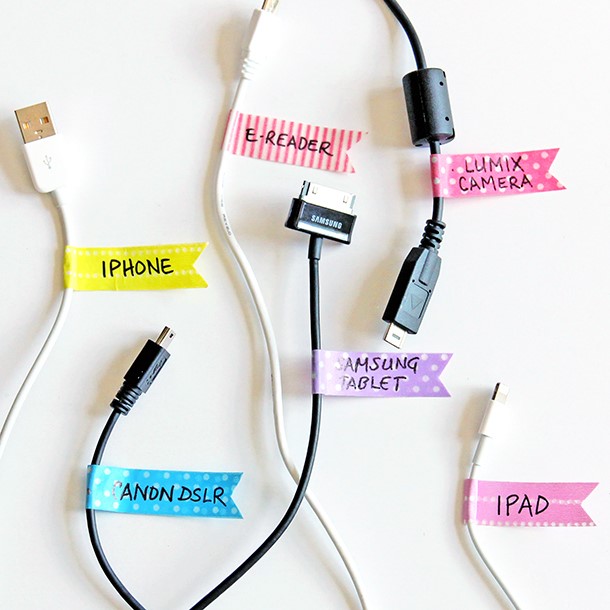 There's a little geek in all of us, and it's nothing to be ashamed of. Explore these amazing products, projects, and ideas and share with your fellow geeks. I hope it includes something that will spark your own geeky passions.
35 Shows on Netflix You've Gotta See
You spent all of yesterday finishing your favorite Netflix TV show, so what do you do now? Well you find another one.  This list provides a summary of some of the best shows on Netflix to get you started on a new favorite. Find a new series to binge watch here!
Curb The Chaos – Cord Identification With Washi Tape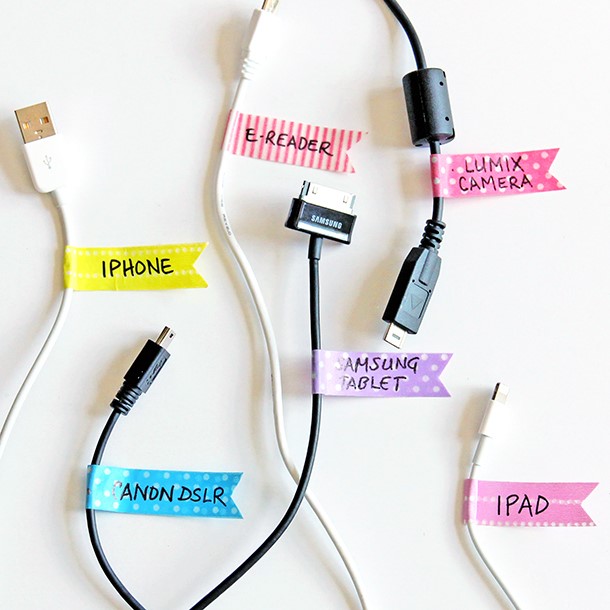 With colorful Washi tape, make some adorable tags like these to attach to all your charging chords. This is such a great idea for dealing with the mess of chords that is created by all of our gadgets and devices. Learn more here!
8 Tips & Tricks to Help You Style Your Instagram Photos Like a Blogger
Make your Instagram a part of your blogger identity. With these great tips and ideas, you can easily transform your Instagram into a professional and stylish piece of your virtual persona and grow your blogging success. Learn more here!
Ipad Sleeve Case Tutorial & 25 Things To Sew for Your Gadgets
Put your love for sewing to work creating these adorable cases, covers, and purses for your technology. With fun designs and patterns, not only are these carriers useful but they are a perfect style addition. Learn more here!
How To Connect With Other Bloggers
You're not alone! There are more blogging geeks out there! This article provides some great ways to find and connect with them and to build your blogging community on and offline. Find it here!
30 Hoodies to Strengthen Your Geeky Existence
With themes like Star Wars, Marvel heroes, and rainbow unicorns, these incredible hoodies will up your geek game unlike anything else. Find an awesome comfortable hoodie here and express your geek proudly.
Vintage Phones
These colorful retro telephones will brighten up your home with a fun hint of vintage style. Such a great home décor item! Learn more here!
Lego Earrings
You're never too old for Legos—especially for wearing them! Have a little fun with your outfits and add these adorable Lego earrings to your wardrobe. Find them here!
I hope you found some new products, ideas, and inspirations to grow your inner geek. To find even more, visit my Geek Girl Pinterest board here! Happy Geeking!