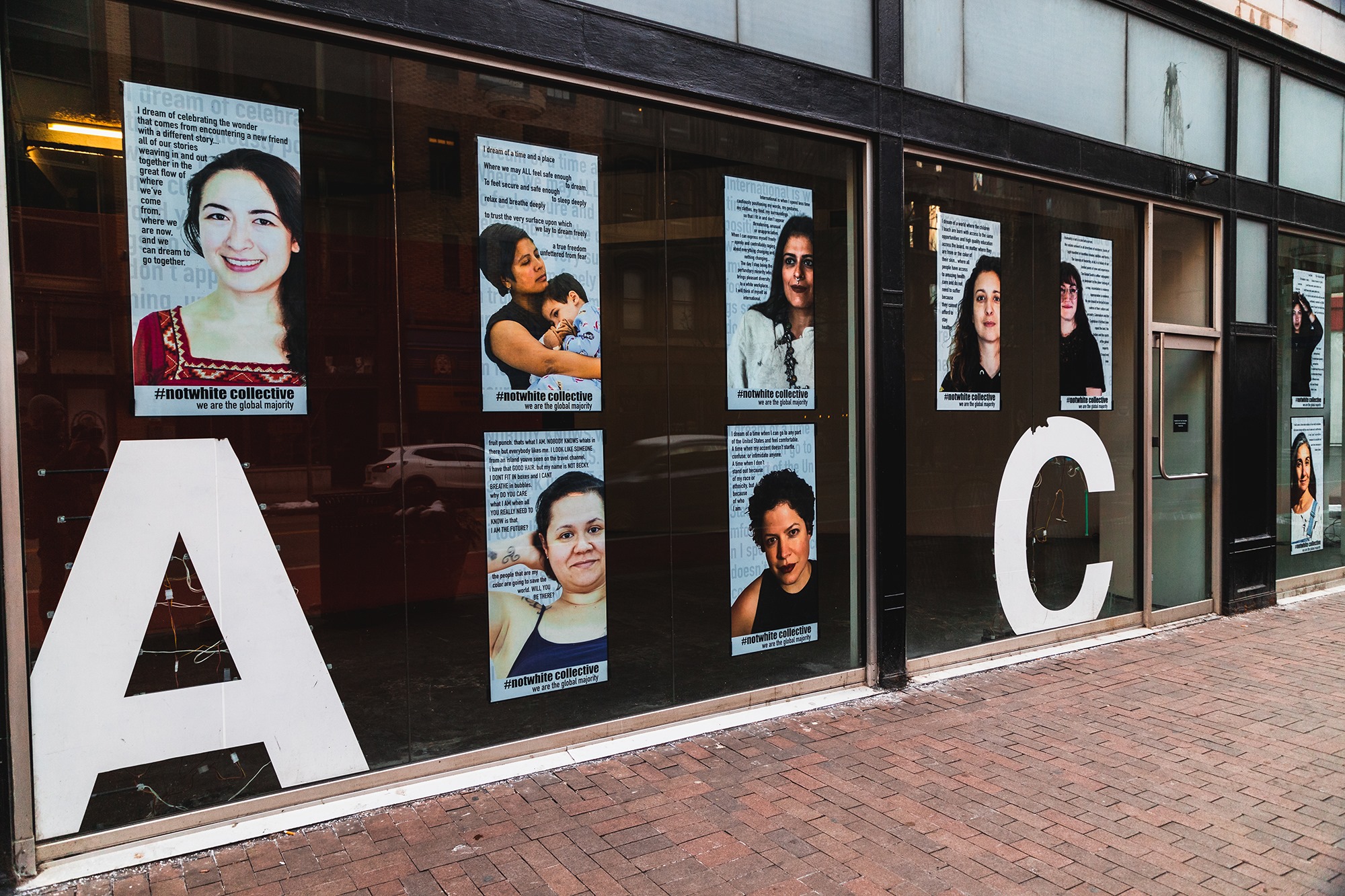 Throughout the month of February, several organizations in the Pittsburgh Cultural Trust will feature Black voices in an array of virtual performing arts and in-person public art pieces. Read more below!
Liberty Magic and Monday Night Magic
Monday, February 1
Ran'D Shine – The New Face of Magic
Joshua Messado – The Lord of the Rings
Chris Capehart – The Master Magician
Monday, February 8
Lion Fludd : A Hustler You Can Trust
Benjamin Barnes: He is MAGIC!
Monday, February 15
Kevin Beth
Noah Sonie
Monday, February 22
Eric Jones
The Evasons
Harris Theater @ Home
Our Right to Gaze: Black Film Identities (Six short films)
Available to stream February 14 – February 28
Directors:
Antu Yacob
Toryn Seabrooks
Kyla Sylvers
Lin Que Ayoung
Zora Bikangaga
Ya'Ke Smith
Tazzeka
Available to stream February 14 – February 28
Director: Jean-Philippe Gaud
The Story of Lover's Rock
Available to stream February 5 – February 28
Director: Menelik Shabazz
202021: a new constellation
Curated by Tereneh Idia
Many believe that constellations are created by the stars, planets, and other objects of light in the cosmos. However, some Indigenous communities of the Americas like the Incan Empire found constellations in the dark spaces between the light.
202021: a new constellation is a body of work by Black, Pittsburgh-based artists. The art, the space between and the act of you moving to view the art, creates a new celestial body; a ground constellation; a space for celebration of Black creativity and people.
You will see images of women moving through the city acting as tour guides, images of celebration in a crowd or with a couple. 202021: a new constellation is an exploration of a new way to tell time, textiles of comfort and culture – joyous, defiant, happy, and contemplative images of Black women.
Enjoy this new constellation being formed at the end of 2020 and into 2021 – a space we create in Pittsburgh in celebration of Blackness and Black Pittsburgh.
We Are The Global Majority
Window installation by the #notwhite collective
Location: SPACE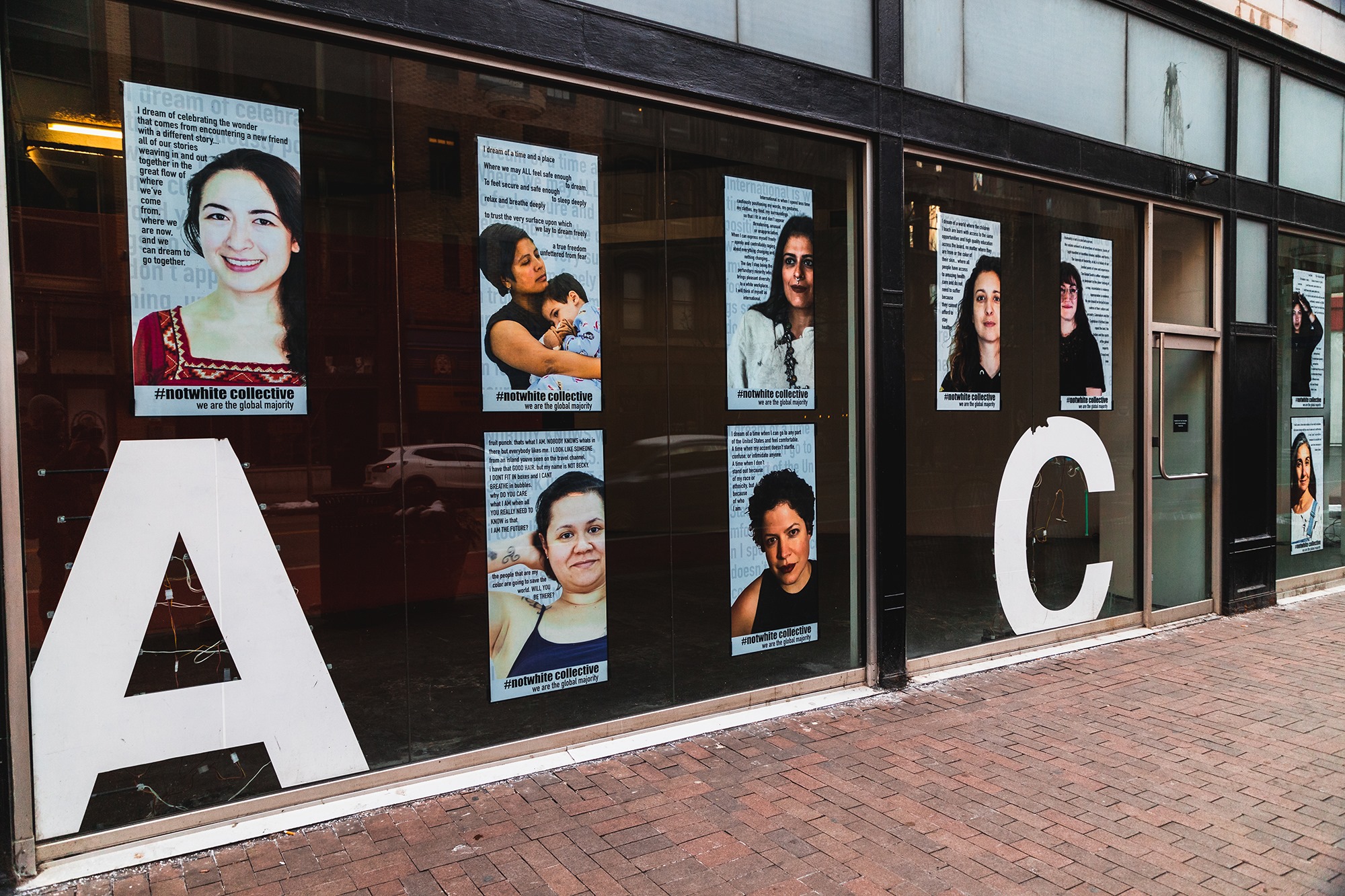 The #notwhite collective's We Are The Global Majority window installation at SPACE celebrates the dreams and vision of 13 women artists whose mission is to use non-individualistic, multi-disciplinary art to make their stories visible as they relate, connect and belong to the Global Majority.
Spread the Love, Pittsburgh
In the month of love, book a stay in a participating hotel and get $100 value to dine, shop and experience the best of Downtown. Help keep the Cultural District vibrant and its businesses alive during the Pittsburgh Cultural Trust's intermission! More details.