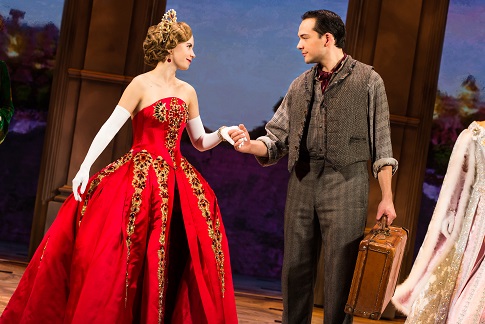 Every little girl dreams of being a princess in some form or another.  Watching the Dallas Summer Musical's production of Anastasia at The Music Hall at Fair Park is a blissful escape to that time when each of us danced about in a tiara or dreamt of finding our own Prince Charming.
For years, shows at the Music Hall suffered from audio problems, but these were certainly not evident during this beautiful production.  Lila Coogan's plaintive voice as she sings In My Dreams rang through the hall with beautiful clarity.
The production uses an innovative combination of traditional and projected set pieces, and that combination creates a remarkably escapist view of St.  Petersburg  and Paris. The projection is so clear that there are times in the show where you almost expect actors to sashay onto a bridge which doesn't even exist.
Anastasia tells the story of Anya, a lonely orphan who may or may not be the Grand Duchess Anastasia Nikolaevna Romanov, the storied potential survivor of the Romanov family after their execution during the Bolshevik Revolution.  Anya attempts to prove her heritage with the assistance of Dmitri, a street urchin turned con man and Popov, a former aristocrat who has suffered under the reign of the Bolshevik regime.  They are relentlessly pursued by Greb, a Russian officer who both cares for and resents Anya as she shows disdain for the system to which he clings.
Lila Coogan's Anya is both strong and vulnerable.  She brings power with her vocals, and yet seems fragile as she tries to uncover the mysteries held in her past.  Both Edward Staudenmayer as Vlad Popov and Tari Kelly as Countess Lily provide fantastic comic relief throughout the show, particularly during the second act.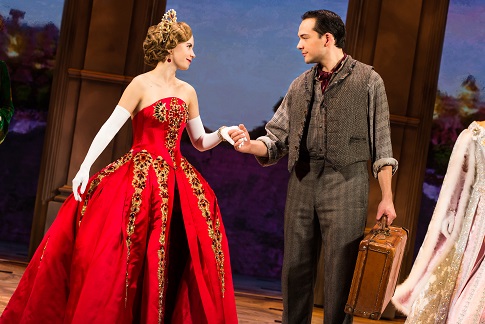 The Dallas audience roared with laughter at the raucous jokes, teared up as Anya reconnected with her Grandmother and remembers her parents, and applauded whole-heartedly as she claimed her future. Anastasia is a wonderful escape, and only runs until March 3.  Tickets can be found at dallassummermusicals.org.
(Hosted media visit)