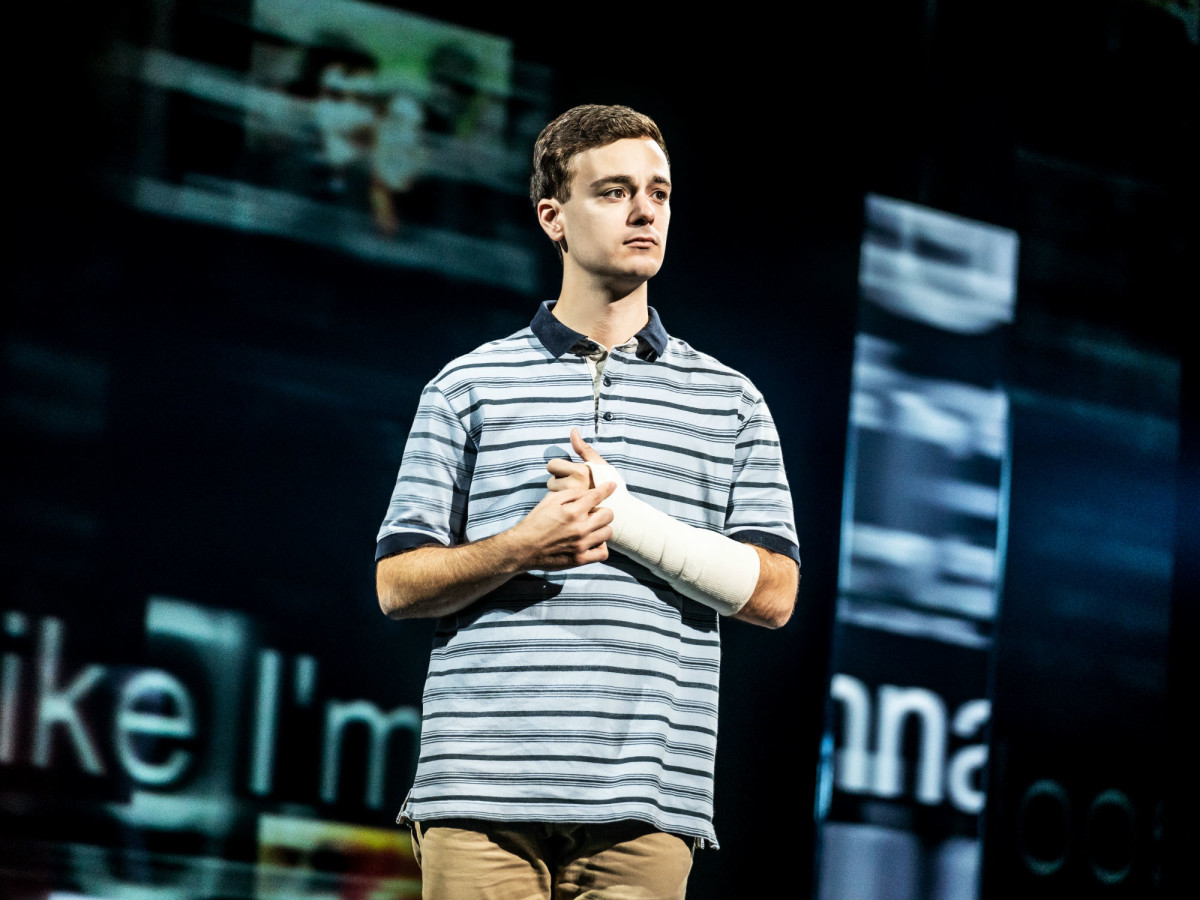 Over a third of all teens and adolescent admit to being bullied online, according to a national mental health foundation. That is part of what made Dear Evan Hansen, now touring at the Music Hall at Fair Park as a part of the Dallas Summer Musicals, such a timely show when it originated in December f 2016 before going on to win six Tony Awards, including Best Musical.
While we saw the show expecting to deal with those heavy themes, we were surprised and moved to see how broadly Dear Evan Hansen dealt with the mental health and wellness of almost all of its characters, sharing the vulnerability and fears of everyone. The show opens, in fact, with two mothers separately lamenting their inability to effectively connect with their sons (Anybody Have a Map).
The heart of the show follows a socially awkward teen, Evan Hansen, whose therapist encourages him to write encouraging letters to himself. One such letter laments his loneliness and shares candidly his feelings about a girl at school. That girl's brother, Connor, steals the letter. Later, Conner, a young man with substance abuse issues, takes his own life leaving his family with many questions. They find Evan's letter and assume it is a suicide note from their son, and thus the confusion begins.
Evan creates a false friendship between he and Connor and his pleas for sympathy for Conner and for acceptance for everyone develop a life of their own on social media, thrusting Evan into a limelight with which he is uncomfortable. But that limelight also create a social belonging that Evan has never had, a social status that he is afraid to give up.
The show's music and themes are poignant, timely and important, and you could see countless families in the Music Hall. The show would give any family substantial material to discuss before and after viewing. It is refreshing for Dallas Summer Musicals to bring such material here to North Texas at a time when these discussions should be occurring. Dear Evan Hansen continues at the Music Hall at Fair Park until December 8.