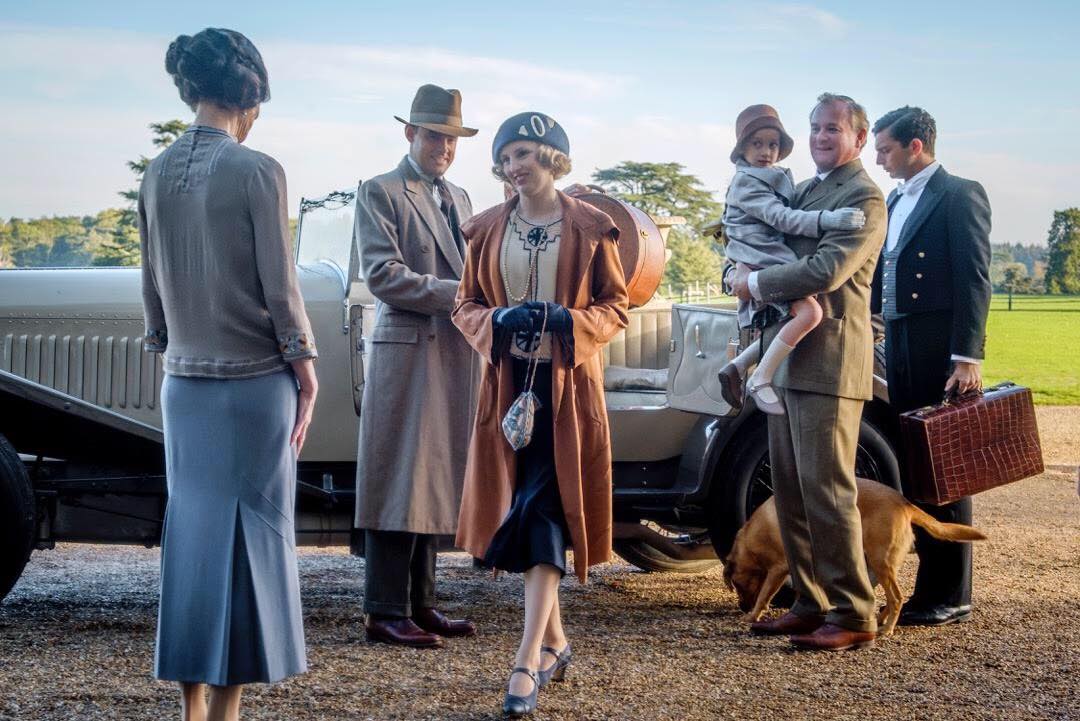 For six seasons, you made Sunday night girls' night… or date night… or just your night.  Every episode of the famed series Downton Abbey felt like an escape to another place and time, and whether you wanted to be Lady Mary as she flirted her way across the aristocracy or followed the trials and tribulations of Anna and Bates as they tried to make their love work, you couldn't miss a single minute. Right?
So of course when you heard that the Julian Fellows series was being continued with a feature-length film you sought out a way to see it right. According to this film fan, there is only one way to return to all of the Grantham family drama. Alamo Draft House took this fab film to new heights with great preview features and a fun, Downton inspired-menu.
It may be the grandkids that call Lord Grantham 'Donks,' but Donk's Gin Drop is definitely not child's play.  The sophisticated cocktail features Bombay Sapphire Gin, Earl Grey tea along with lemon, honey, and mint. And continuing the British gin fest, the Grantham Milk (Shake) Punch showcases Hendricks with English Breakfast tea, ginger syrup, and vanilla ice cream.
The Crawley's Mushroom Canapes are reminiscent of classic cocktail parties and so tasty you'll want a second order. Remembering that biscuits are what we Yanks would call cookies, the Dowager's Biscuits feature toasted walnuts and pineapple.
Wanting a bigger bite while you watch the staff at the Abbey create magical events?  Mrs. Padmore's Girdle Buster is a sandwich with some heft. The sizeable dish starts with toasted sourdough loaded with kielbasa, cheese, cucumber, and a piccalilli sandwich spread.
Whatever you choose, the comfy seats at Alamo Drafthouse and the fun, themed menu makes the region's most creative theatre the perfect place to follow the whole Grantham clan!
NOTE: While Alamo Drafthouse provided complimentary movie tickets, all food and beverage were selected and paid for by this contributor.