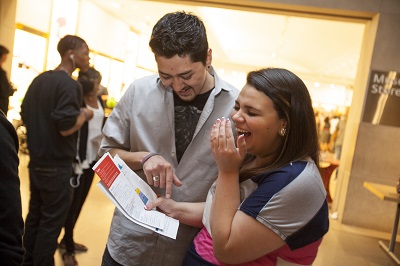 Every month, the Dallas Museum of Art (DMA) hosts Second Thursdays with a Twist, bringing patrons a new theme showcasing interactive art and culture activities. This month, the theme is In a Galaxy Far, Far Away to celebrate the upcoming flick, Star Wars: The Last Jedi. Awaken the force within you by visiting the DMA for a night of rebellion, power struggles, and Jedi training.
Check out this event on December 14, 2017 from 5 – 9 p.m.
Tickets for Second Thursdays is $5 per person and free for DMA Members. Purchase your tickets online at DMA.org/tickets, by phone at 214-922-1818 or at the event.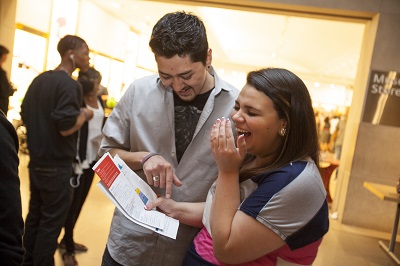 Make it a date night or a girls' night out at the DMA!
THERE IS NO TRY
All night, Atrium
Create your own Star Wars characters through the paper-folding art of origami.
THAT'S NO MOON
All night, C3 Studio
Paint a beautiful BB-8, Yoda, R2-D2, Storm Trooper, or C3-PO on an ornament to liven up your holiday décor.
JEDI TRAINING
5–8:30 p.m., Pick up a map in the Concourse
Graduate from a youngling to a Jedi master after completing our scavenger hunt for a free drink or dessert from the cafe. Cafe prizes available until 8:00 p.m.
MAY THE FORCE BE WITH YOU
6:30 p.m., Horchow Auditorium
Watch The Force Awakens so you will be ready for the new movie's release on December 15.
A LONG TIME AGO . . .
7:00–7:30 p.m., Atrium
Watch Gepetto's Marionette Theater perform Star Warp, a fun parody of Star Wars and Disney characters.
REBEL FORCES
8 p.m., Meet at the main Visitor Services Desk
Join the rebellion on this tour of artists in our collection that did not follow the status quo.
Next month's theme will be Ice, Ice, Baby. Check out the DMA website for upcoming events, exhibits and membership offers.