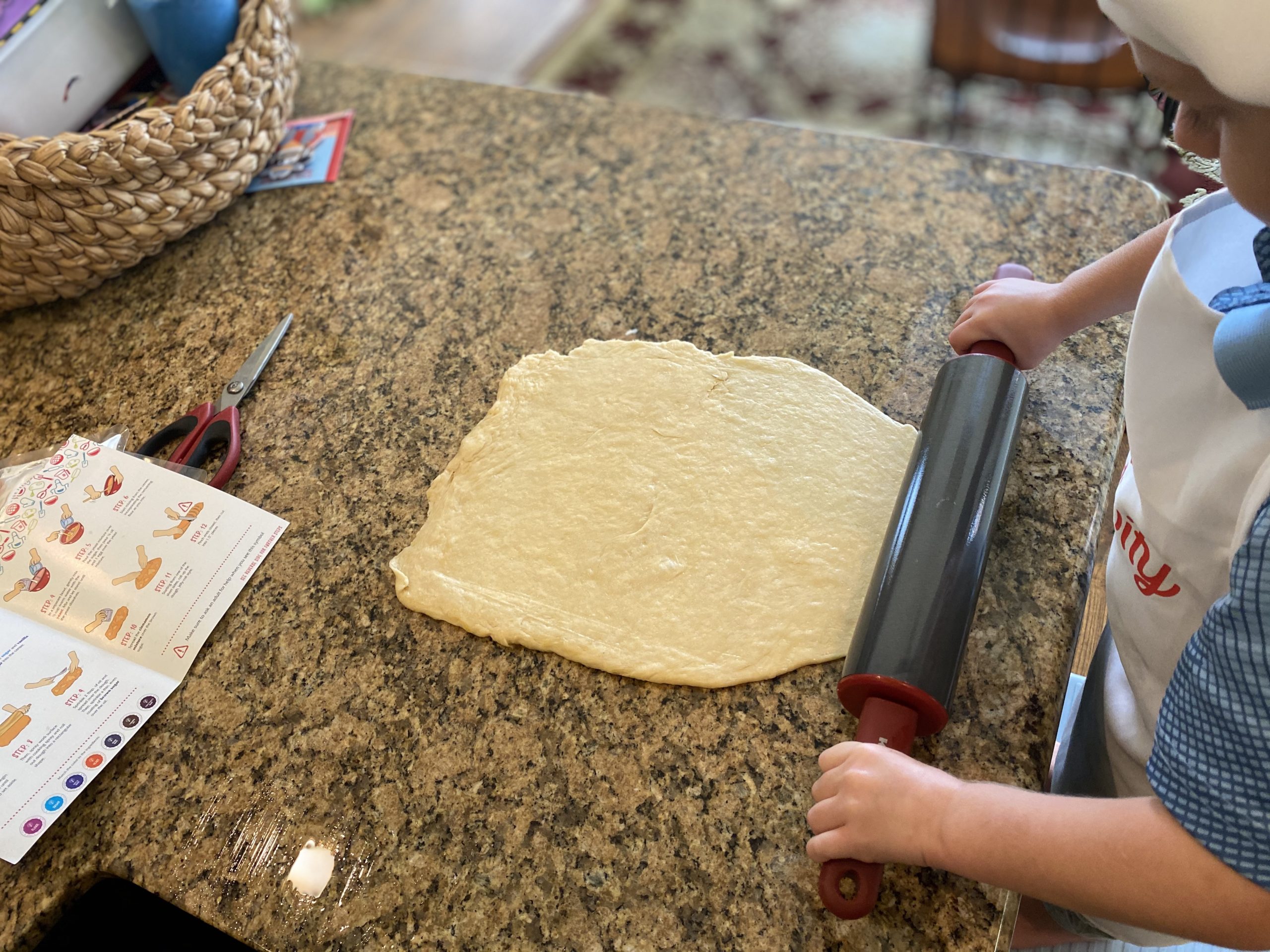 What better way of bonding with your children than spending time together in the kitchen? My husband and I enjoy trying new recipes and was recently offered to check out a family-friendly baking kit by Baketivity. Our little one, "E" for short, is three years old, and he always wants to be our little helper when we cook (safely of course!).
Baketivity's baking kits make things easy with pre-measured ingredients, kid-friendly step-by-step instructions, as well as games to play while your goodies are baking in the oven.
All you have to add are some pantry basics and a sprinkle of fun! ;)
We chose the cinnamon rolls baking kit and couldn't wait to get started! 
Baketivity kits are full of goodies
Each kit comes with a kid-sized apron and baker's hat to make your kiddo extra official!
Types of kits
The kit varieties include cake pops, gluten-free granola bars, bagels, pudding pie towers and so much more. See all the options here.
Let's start baking!
E's favorite part was licking the whisk!
(Disclaimer: Baketivity does not condone consumption of uncooked product.)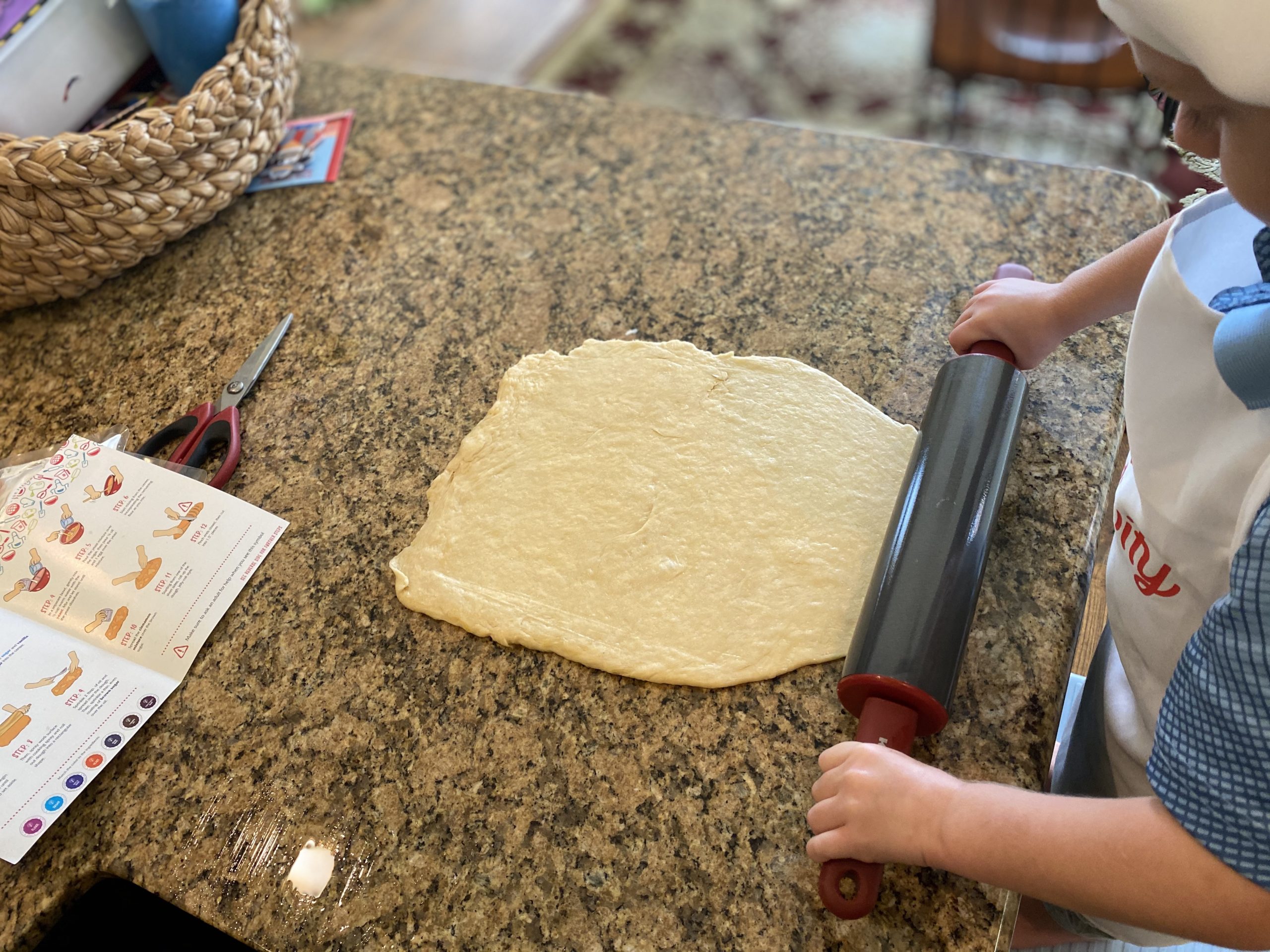 Although "E' is too little  to read and was unable to participate in the word games included in the kit, he thoroughly enjoyed getting involved mixing and rolling the dough out. It was so special for him to see plain ingredients come together to make a sweet treat that he had a hand in making. The three of us had a blast making this recipe together. If you're looking for a fun after school or weekend activity, we definitely recommend a Baketivity kit! Kits start at $25, and there are subscription plans to get a kit (or more!) sent to your house monthly.
The holidays will be here before we know it! Baketivity is hosting a holiday bake off for kids with some cool prizes (including a $1,000 grand prize!). Does your little baker have a winning recipe they want to share? To join in on the fun, kids need to create a holiday dessert recipe and submit a video of the baking in action (with the help of parents or an older sibling). Upload your video and recipe details to the Baketivity website. Share your video with your friends and family members so they can vote for you! So dust off grandma's cookbooks and get stirring up a winning dessert. Full details, rules and regulations, visit the website. 


(Disclaimer: The Baketivity Baking Kit was sent complimentary to my family, and all opinions are our own. For kitchen safe tips when cooking with kids, please check out this website.)