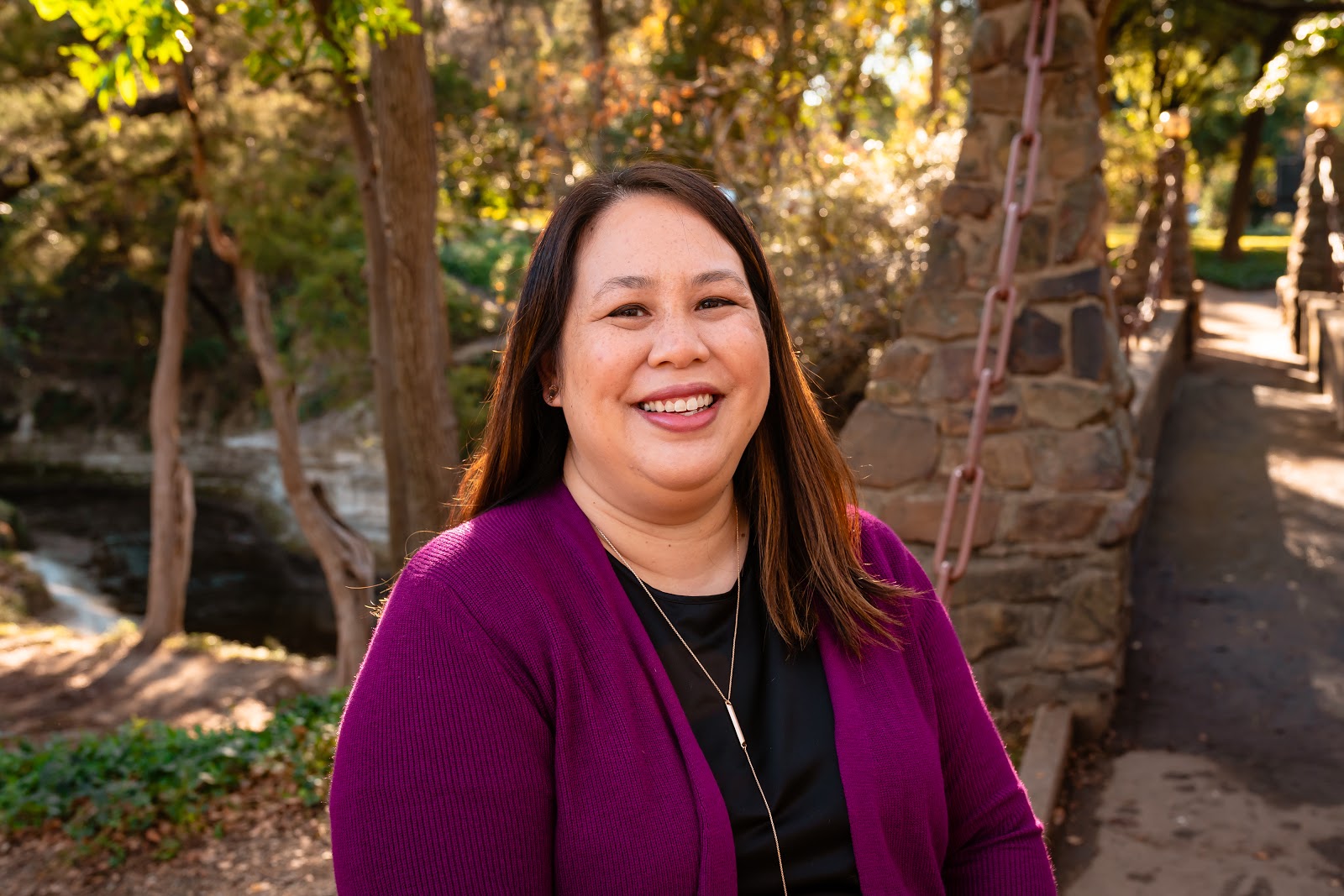 Thanks for checking out our third interview about inspiring girl bosses around town!
Stephanie Valadez, Managing Director, Dallas of Per Scholas
Per Scholas is a national organization that has been advancing economic mobility for 25 years. Through rigorous training, professional development, and robust employer connections, we prepare individuals traditionally underrepresented in technology for high-growth careers in the industry. With campuses in 14 cities, Per Scholas has trained more than 12,000 individuals in tech skills, building bridges to careers in technology.
Stephanie has been instrumental in recent projects including site expansion, building out an engaged local advisory board, deepening the Per Scholas footprint and partnerships in the Dallas market and the introduction of new training tracks to include software engineering and cybersecurity in 2020. 
It doesn't stop there. She serves on the Mayor's Advisory Council for the City of Carrollton, Texas and United Way of Metropolitan Dallas' Pathways to Work Advisory Group.
We are so proud of Stephanie's recent award; she was recognized as the Tech Titans' Technology Advocate Award Winner. Tech Titans is the largest technology trade association. Congrats!
What book are you reading now // what podcast are currently listening to? 
Reading Good to Great by James C. Collins
Listening to Dare to Lead with Brené Brown
What career advice do you have for millennial women?
It's important to own your story – both the wins and losses because your journey and experiences offer value and perspective. Don't strive for perfection, strive for personal continuous improvement and growth. If you're lucky, you'll find a career that you are both passionate about and can earn a good living!
Tell us about a challenge you overcame to get to where you are today.
Throughout my adulthood, I have been challenged in feeling like I was never enough. It felt like I was forever an alternate, but I soon realized I had the power to own that narrative. It felt like I was back on the playground waiting to be selected for a team – who can relate? Coming into each day with a positive mindset and giving it my best will never go to waste and that has brought me to where I am today. 
If you could have done something differently in your life, what would that be?
I would've listened to my dad's advice and gone into tech and explored earning a degree in computer science vs. mass communication. I could've gotten to this point in my career much sooner – hah!
What are some of your goals for the next few years?
Taking better care of myself, including, prioritizing self care through health and fitness, mindfulness and taking time off to recharge.

I'd like to also continue my work to break down barriers for employment in tech – there are so many obstacles for people of color, women and young adults to gain an entry-level role when there is a huge shortage of available talent to meet the demand. We need to do better in challenging our HR systems and leaders that no longer serve us and the available talent pool.

My husband and I finally filed our business – The Valadez Group @valadezgroup in 2020 to support diverse small businesses in digital and social media consulting. We've been busy with our full-time gigs and parenthood, but I'd love to see us build our company.
What advice would you give your younger self?
Quit caring so much about what other people think of you. This advice is especially hard now that we live in a world where people post images of perfection on their social media – this is not real life! Don't compare their best moments to your worst moments. Keep moving forward one day at a time and go after those wild dreams of yours while you're young and without too much responsibility and little people who demand your attention.
Connect with Stephanie on Instagram and follow along on her journey!