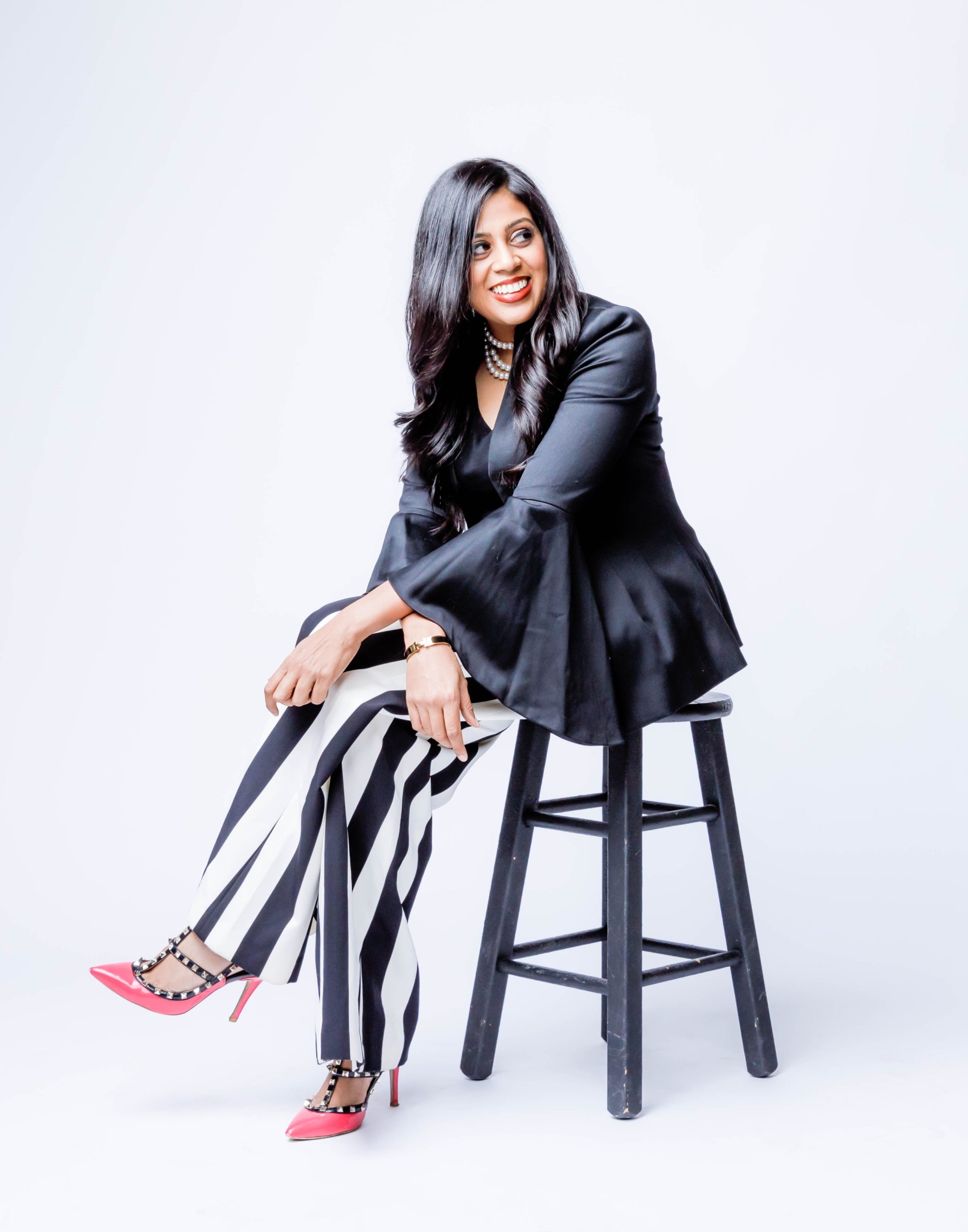 Welcome to the second GenPink interview about inspiring girl bosses around town!
Yasmeen Tadia, CEO and founder of Make Your Life Sweeter
Make Your Life Sweeter® founder Yasmeen Tadia traded her 10-year career in corporate America as a director of human resources to transform standard-issue, carnival cotton candy and popcorn into gourmet indulgences. This single mom's entrepreneurial vision was born out of her desire to provide a healthier candy alternative for her son, Zain.
Her signature line of sweet sensations includes Fluffpop® Artisanal Mini Cotton Candy, Hotpoppin® Gourmet Popcorn, Sugaire Organic Cotton Candy, ModSweets, and her most recent creation, The Zphere Edible Vapor Bubble. Yasmeen reached a milestone in 2014 when she attained the U.S. patent for Mini Cotton Candy Pops. "Make Your Life Sweeter" is also a motto Yasmeen lives by, which led her to create a non-profit organization called Random Acts of Sweetness® as she endeavors to make a sweet impact on the lives of others with the #spreadingsweetness campaign.
What career advice do you have for millennial women?
If you're not being challenged, you're in the wrong career.  Work to surround yourself professionally with people who will make you the best version of yourself.
What generation do you consider yourself?
I'm technically a millennial but feel that those within my age group were able to remember what the world was like without the internet. And, they fully understand the importance of personal relationships… while also fully understanding the benefits of living in this technologically advanced world.
What book or podcast is on your list? 
Current podcast: NPR's How I Built This
Current book: Girl, stop apologizing. By Rachel Hollis
What advice would you give your younger self?
Do things for other without expecting anything in return.
Life is not a dress rehearsal.
Learn as much as you can about yourself and try to become more self aware and emotionally intelligent.  Then, match your personality type to a career that will lead to a life of following your passions.
Never chase money, chase opportunities.
Define your values and stand by them. No matter what.
Develop meaningful relationships.
Take care of people and they will take care of you.
Understand and cherish the power of great mentors.  Seek them in all areas of our life and cherish those relationships.
Surround yourself with people who are going to make you the best version of yourself.
What's next for you?
I'm working on writing a book and want to continue my journey of helping the world through creating schools in third world countries through my nonprofit, Random Acts of Sweetness.
For more on Yaseem, follow her on Instagram, and check out Make Your Life Sweeter for some fun inspo. Don't miss the boutique pop-up shop at Galleria Dallas! (Now open through the holiday season on Level 1.)