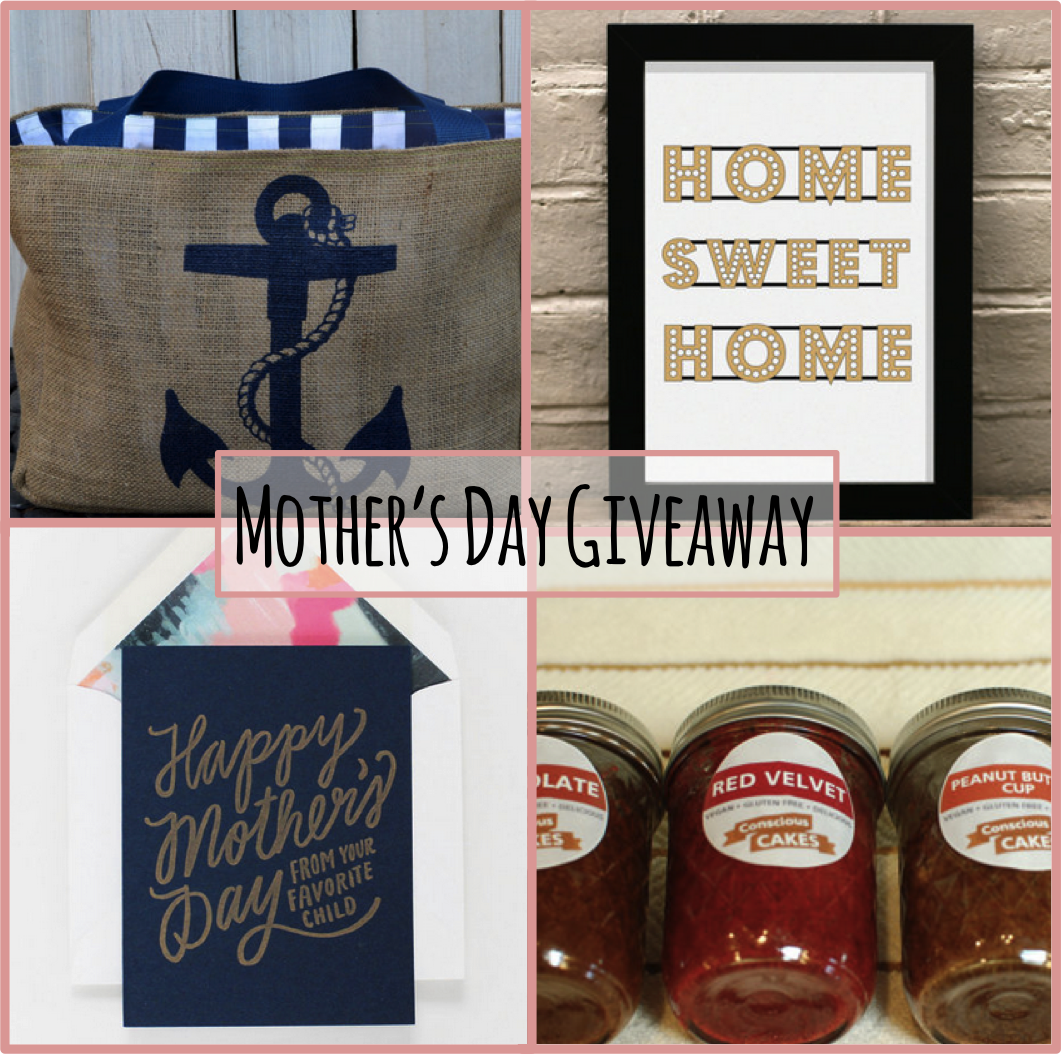 April and May are serious gift giving times in my life. This week is my wedding anniversary (gift guide post coming soon), in May I have 3 birthdays, Mother's Day and Graduations. I'm always saving clever gift ideas, so when Lindsey from More Awesomer Blog asked if I wanted to join in a Mother's Day gift giveaway I jumped at the chance.
Look at these fun gifts you could win!
Mother's Day Sampler Set (4 flavors!) from Conscious Cakes // Jasmine soap bar from The Bower Studio //  Home Sweet Home print from Dickens Ink // Card from MOGLEA // Anchor Tote from White Apple Designs
There are several ways you can enter. Each option increases your chances of winning. Special thanks to our giveaway co-hosts!
The Preppy MAG // Allison Leighann // River City Chic // Lush to Blush // Whispering Sweetly // A City Girl's Guide to Life // Earth to Marina // Crumbs and Curls // Coming Up Roses // More Awesomer
What gifts do you like to give to moms in your life?