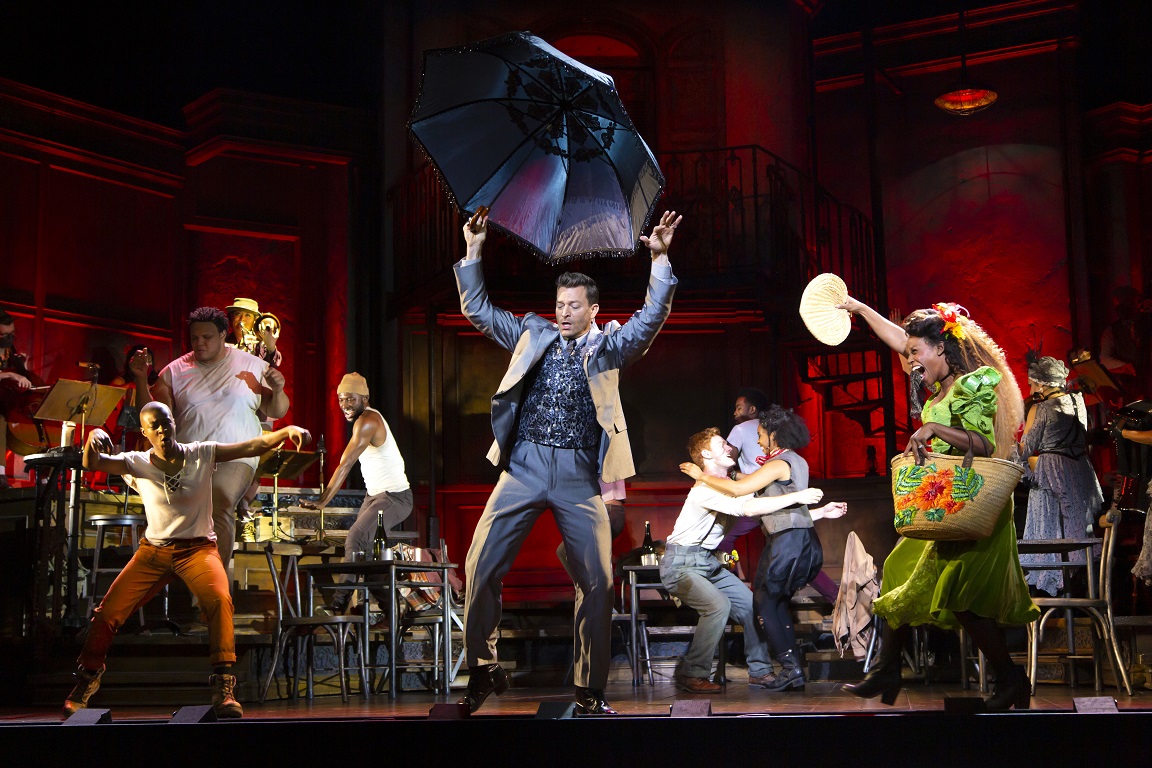 Once upon a time… in a place that feels an awful lot like the Big Easy, was a fairytale spun by the gods to show us a little more about love, trust, and the imperfect world in which we live. This prescient fairytale, Hadestown, is currently on its National Tour and playing in Dallas' Winspear Opera House as part of Dallas Summer Musicals.
The clever narrative weaves the stories of Orpheus and Eurydice alongside the complicated marriage of Hades and Persephone in a jazz-soaked tale narrated brilliantly by Hermes, played by Tony-award winning actor Levi Kreis. Kreis was recognized for his portrayal of Jerry Lee Lewis in Million Dollar Quartet, and you hear some of that same inspiration in the persuasive banter Hermes uses in taking us through the meeting and courtship of Orpheus and Eurydice.
Hadestown feels strangely intimate for a show with such grand themes and bold staging. Perhaps it's the presence of the talented onstage band who almost seem like an extension of the expressive chorus representing we mere mortals in this drama.
One of the strongest and most memorable performances of the evening was Kimberly Marable as Persephone. She completely embodied the bringer of spring flowers and goddess of fertility and carried herself as a true queen in her role alongside Hades as Queen of the Underworld. Her powerful and engaging vocals in raucous numbers like Livin' it Up on Top almost brought the audience to their feet mid-show.
While both Nicolas Barasch and Morgan Siobhan Green, as Orpheus and Eurydice, are powerful performers, at times we struggled to feel their love and connection. They sometimes made powerful love feel more like youthful infatuation.
The secondary players in the show, including the three fabulous Fates and a quintet of working-class chorus, are real highlights.
If you're able to enjoy the fabulous production, which runs until January 30 at the Winspear, make sure to stay through the curtain call. The final song is a gift not to be missed. It is such a blessing to be able to enjoy live theater again, even in ways that were different than pre-pandemic. But as we toast in the first act with Orpheus toasting Persephone, "To the world we dream about … And the one we live in now."