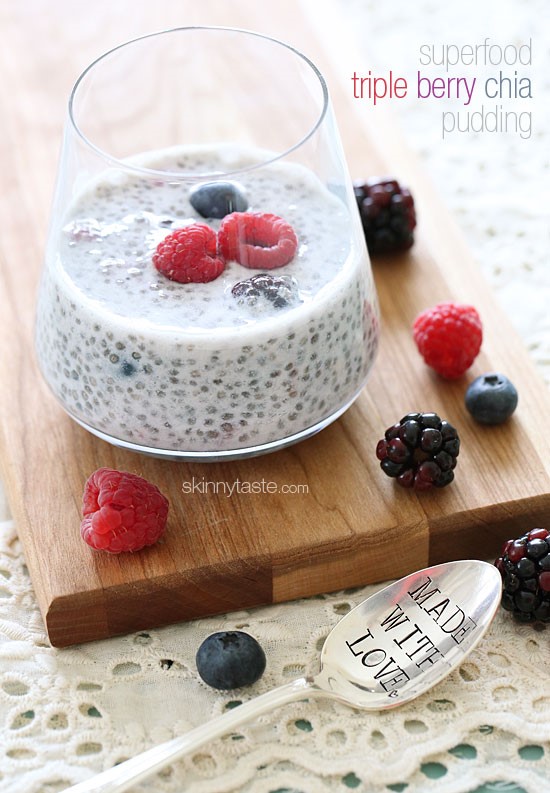 As they say, breakfast is the most important meal of the day. It provides you with the energy you need to get through the day and also helps you start your day off happy—especially if you eat a healthy breakfast. Here are some delicious and healthy breakfast recipes to help you start the day out well.
Spinach and Parmesan Egg Soufflé Cups
With spinach, Parmesan cheese, and eggs, this delicious, fluffy creation is not only high in protein but it is bursting with flavor. This is an incredible dish, and you don't need to be Popeye to want to devour it. Get the recipe here!
Oatmeal Super Food Breakfast Bars
Loaded with various nuts, seeds, and berries, these gluten free breakfast bars are a full meal. Not only are they delicious and healthy, but they are easy to take on the go.  And unlike some sugar-loaded granola bars, these homemade wonders will leave you feeling great. Find the recipe here!
Oatmeal Banana Pancakes
Pancakes don't have to be unhealthy. This simple recipe is gluten and dairy free, with no added sugar. These are a perfect feel-good, Sunday morning treat. Find the recipe here!
Coffee Banana Breakfast Smoothie
This coffee banana smoothie is yummy, healthy, and caffeinated. Quick and easy to make, it's the perfect way to get your breakfast and coffee on the run. Get the recipe here!
Super Food Triple Berry Chia Pudding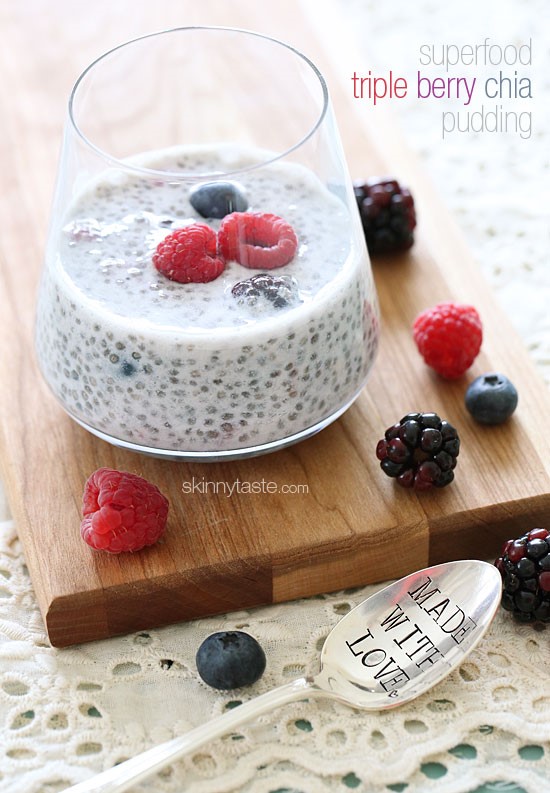 Even with very little sugar, this mild breakfast is still yummy and sweet. With the energy boosting super food chia seeds, this is a fantastic way to start the day. Get the recipe here!
Scrambled Egg Cupcakes
Such a fun way to eat eggs! Filled with vegetables, cheese, and ham, these cute savory 'cupcakes' are a good source of protein and very delicious. Find the recipe here!
Quinoa Granola  
Homemade granola is one of the best breakfasts there is—especially a nutrient-packed, gluten and dairy free recipe like this one. With quinoa, hemp seeds, and raw nuts, this granola is loaded with super foods. And unlike a lot of homemade granolas, it will hold clusters and will keep for up to four weeks, making it a perfect travel or camping food. Get the recipe here!
Breakfast Cookies
If you love eating healthy but have a hard time staying away from sweets and pastries, these breakfast cookies are absolutely perfect! With little sugar and lots of whole, raw ingredients, they are a suitable meal, but they taste like dessert. They make an excellent coffee pairing or quick, on the run breakfast. Find the recipe here!
I hope you found some new recipes to help you start your day off right. To find even more recipes, visit my Food: Healthy Breakfast Pinterest board here! Happy eating!