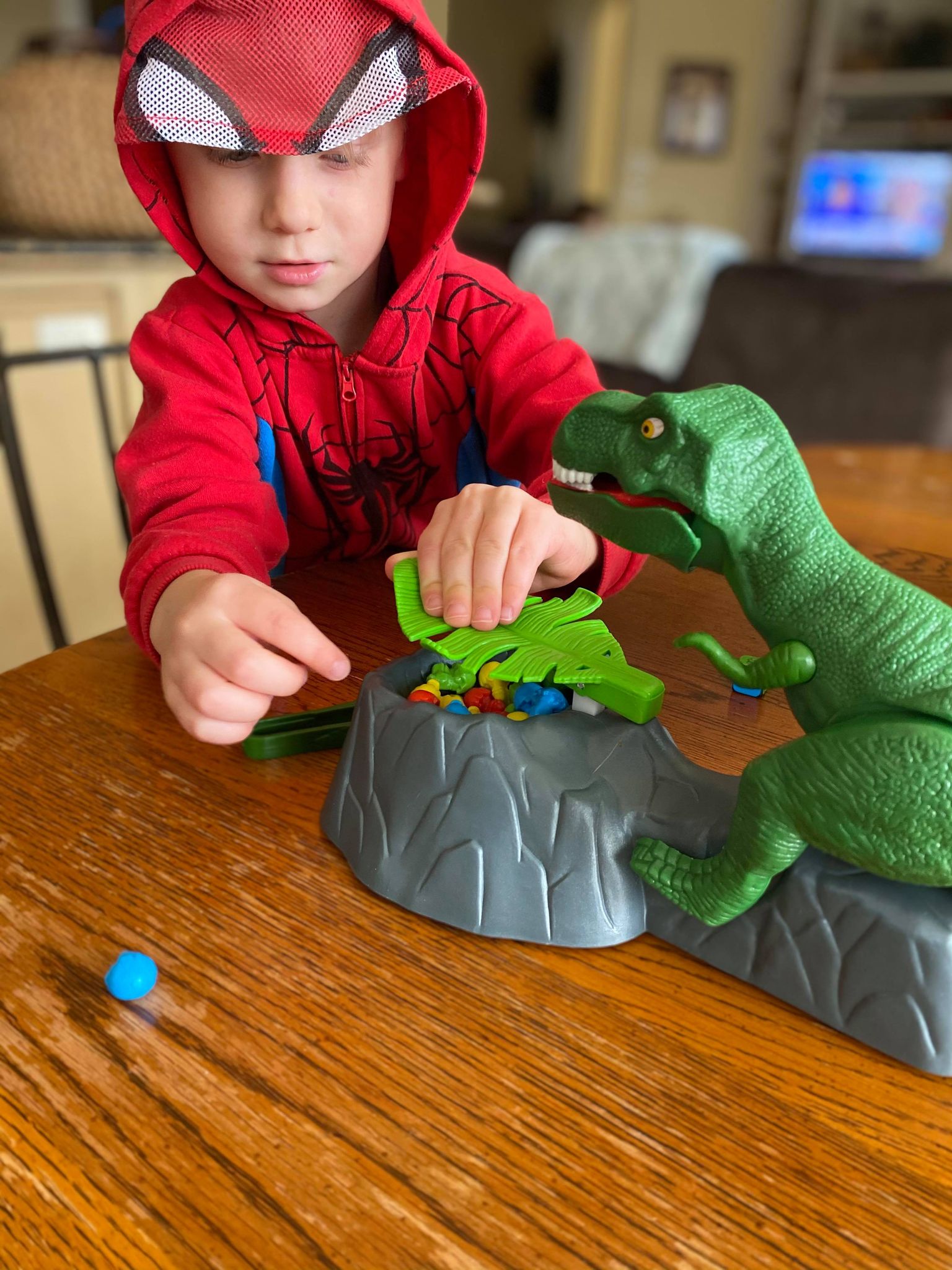 If you're looking for a last-minute gift idea for friends, see our picks below!
For a bigger gift guide, click here to see our list.
Family Fun Games
We love the games from Dallas-based family-owned business Goliath Games. They offer a variety of games for kids of all ages, and one of our writers and her kiddo gave Dino Crunch a shot. What young boy doesn't love dinosaurs!? In this game, the player rolls the dice to find his/her way to rescue the stolen eggs. The game provides some suspense and lots of fun with a roaring T-Rex along the way.
Here are some games to consider if buying a gift for your gal pal with a toddler at home:
(Some games require batteries)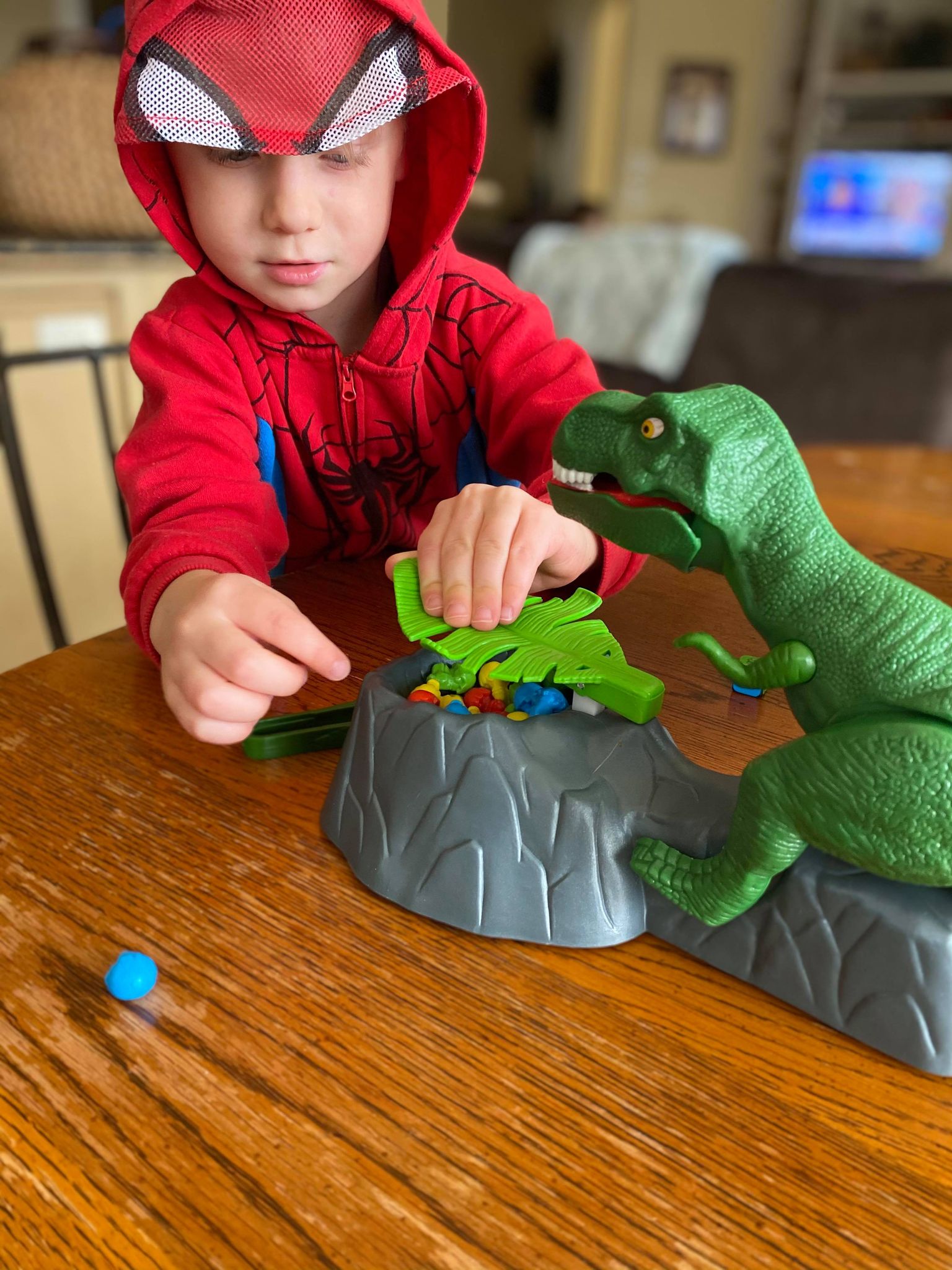 StickTogether Puzzles
Has the pandemic turned you into a puzzle fanatic? If you're obsessed with puzzles or want to give it a shot, we love the ones from StickTogether. These puzzles are similar to paint by number where the person uses a color key that tells them which stick color is associated with a specific letter on the coded poster. It's a great activity to do solo, with a friend, or with kids. Click here to see the different puzzles including the hot air balloon (below), jingle bells, unicorn, Mona Lisa and much more!
Books
This Used to Be Dallas
For history buffs or anyone from Dallas, add This Used to be Dallas by Harry Hall to your reading list. In the book, Hall shares the city's most intriguing, entertaining, and little-known history facts – which make for a great and easy read. Each page features a different story on a building, house, etc. in the Dallas area, and I was so suprised to learn a quick history note about each place. Here's a sampling of what you'll read:
The Oak Cliff residence that was once home to America's greatest female athlete
The hotel that was only built once the city gave in to the demands of a beer baron
Modern Faux Flower Projects 
During the beginning of the quarantine, author Stevie Stork recognized the importance of space and wants to help others realize their own design dreams and help them on a journey toward self care. Her way of creating a relaxing environment is to design with faux flowers – and we'll definitely say she's fantastic at it! She's the author of the new book, Modern Faux Flower Projects: Fresh, Stylish Arrangements and Home Decor with Silk Florals and Faux Greenery. 
Thanks to the step-by-step instructions and photos, it's easy to follow along when crafting your new item. Read through 12 designs to make beautiful floral arrangements, wreaths, garlands, wall hangings, tabletop centerpieces and other innovative projects. The book categorizes the projects by season, too. Have fun crafting and adding some flair to your home this holiday season!
(Disclaimer: We were provided with samples to try out the products/read the books before publishing this article. All opinions are our own.)