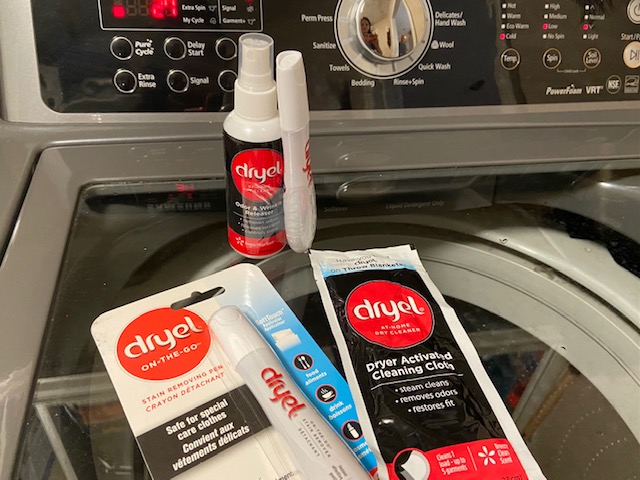 ICYMI: We started working with Dryel, a company who has made an at-home dry cleaning kit to make our lives easier!
While I was working from the home during the pandemic (and still am!), Dryel came to the rescue to take care of my delicate clothing like my work blouses and blazers that I wore on many Zoom calls. I also recently washed and dry cleaned my winter jackets since we're headed in the warmer seasons!
Instead of running to the dry cleaners each month and spending a lot of money, the Dryel kit provided the resources to do my own version of dry cleaning without leaving my house. And, it saved me some big bucks!
Each Dryel kit is $9.99 plus tax and comes with the following:
Four dryer activated cleaning cloths
One reusable fabric protection bag
One odor and wrinkle reducer spray
One stain pen
Refill packs are available with everything listed above except the bag (and you get double the amount of cloths)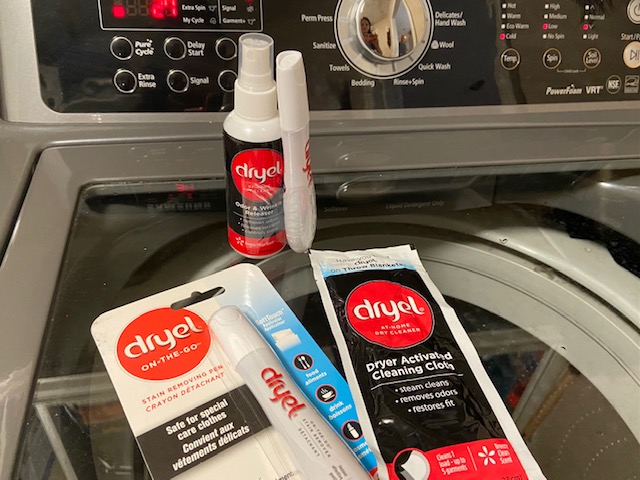 Once you have your kit, it's so easy to do the dry cleaning. Just put several of your clothes in the Dryel fabric bag (optional to wash them beforehand and to use the stain pen), add one fabric cloth and toss it into your dryer for 15-30 minutes. Once that's done, you can use the Dryel Odor & Wrinkle Release spray to add a few pumps to your clothes for a good smell and less wrinkles.
You can find Dryel kits at many major retailers or online.
So next time if you have any special care clothes hat need to be cleaned, skip the hassle, expense and harsh chemicals of the dry cleaner and try Dryel! You'll be happy you did!
Win a Dryel at-home starter pack to try it for yourself! 
We're giving away a Dryel starter kits one winner via our Instagram page! Visit @genpink on the Gram this week to enter by 3/31. (Must be 18+ and live in the U.S. to enter. This giveaway is not associated with any social media platforms. Good luck!)
(Disclaimer: I was provided with payment in exchange for trying out Dryel and posting this article. All opinions stated are my own. We only write about things we <3 here on GenPink.)