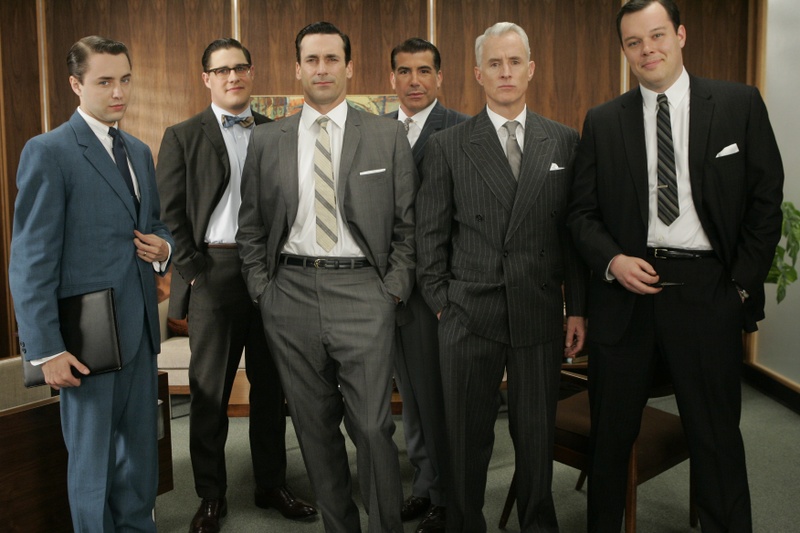 (This post was written exclusively for GenPink by Sarah Gooding, a product manager for PlentyofFish.)
On the surface, GenPink seems like the ideal target for Don Draper, but don't assume these twenty-somethings are as naïve as their 1960s counterparts.
Today's generation pink is savvier, especially when it comes to the world of dating. But in the world of online dating, nearly any woman can fall for a charismatic womanizer, like Draper.
As a Product Manager for PlentyofFish, Sarah Gooding has seen every type of Mad Men character on their dating site – from Don Draper to Pete Campbell.  She has broken down their common characteristics to help women identify which Mad Men personality they are viewing.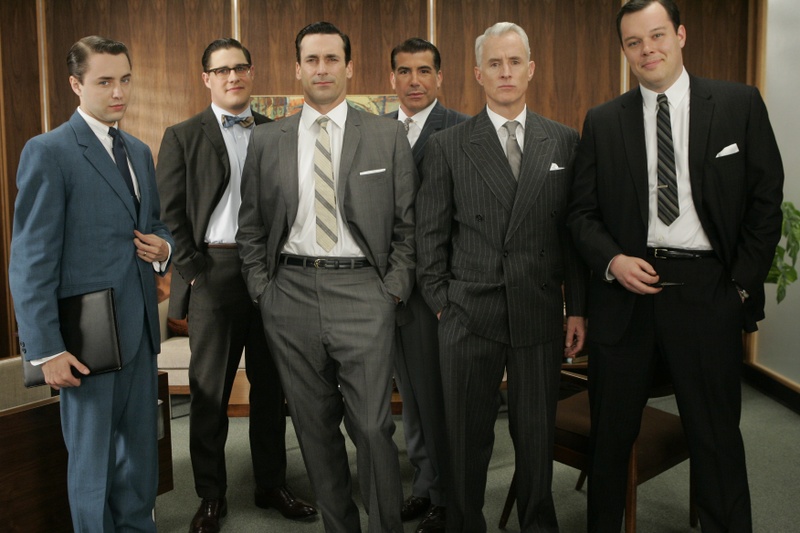 Don Draper
A modern day Don Draper is mysterious, so don't expect him to divulge a lot of information on his profile. When he writes you back, he won't use many words, but you will still be charmed by his messages even if they are few in characters. Remember, Draper sells people into buying things for a living, so he can sell himself to you just as easily. And don't expect him to reply to your messages immediately.
The online Don Draper is full of contradictions, which makes him so alluring to women: he's distant but demanding, charming yet mysterious. He will keep you on your toes, even if you're wearing flats.
Pete Campbell
Education– A man like Pete Campbell is all about brand-name college education. On his dating profile, he will indicate that he has at least a bachelor's degree from some Ivy League institution. Whether he got in because of a family legacy or money is another story. If there is a way to mention his fraternity, he will find it.
Intent- Although he is married, a man like Pete will probably not hesitate to list "Casual dating/No commitment" under intent. The character slept with Peggy in the office during season one, but initiated no further relations with her despite her attempts to be available. In addition, he has several flings with women regardless of continuously getting caught.
Income– Campbell is not as respectable or ethical as Draper in the workplace. He is fixated on wining and dining clients and getting ahead of coworkers. A man like Campbell will have no qualms about listing a salary over $75,000 on his dating profile. But it will only be listed when it is high.
Roger Sterling
Roger Sterling is the type of man women think they can fix. He is a well-liked, successful man, but is notorious for his drinking, smoking, and womanizing. A Sterling-type is capable of making life changes, but only after significant events cause turning points. Here is a snap shot of a modern day Roger Sterling online dating profile:
Intent- Roger Sterling wants a relationship, whatever that may mean. He divorces his wife for his 20-year-old secretary, and they are genuinely happy together for a while. He does not engage in affairs the same way other Mad Men characters do. Even a one night stand with his former mistress results from a long history of romantic tension. A modern day Sterling is looking for a meaningful connection of some sort, and will list "Wants a Relationship" on his dating profile.
Openness/People Dependent– A man like Sterling would make note of the fact he is a "Big People Person" on his dating profile. His character strives for meaningful relationships, and is loved by family and coworkers. He works to be in contact with his employees, unlike Bert Cooper.
Paul Kinsey
Paul Kinsey's alternative, progressive lifestyle differentiates him from the rest of the suits on Mad Men. But he still has the stability of a job at Sterling Cooper. Here's how women can spot an alluring contradiction like this on a dating profile today.
Intent- While the level of commitment is unclear, it is obvious Kinsey will take serious measures to get the girl. He gets involved in the civil rights movement and registering black voters while dating an African American. He even joins the Hare Krishna movement in pursuit of a girl. Today, he may select the "Is putting in serious effort to find someone" option on his dating profile. Be careful ladies, this behavior could be code for "desperate."