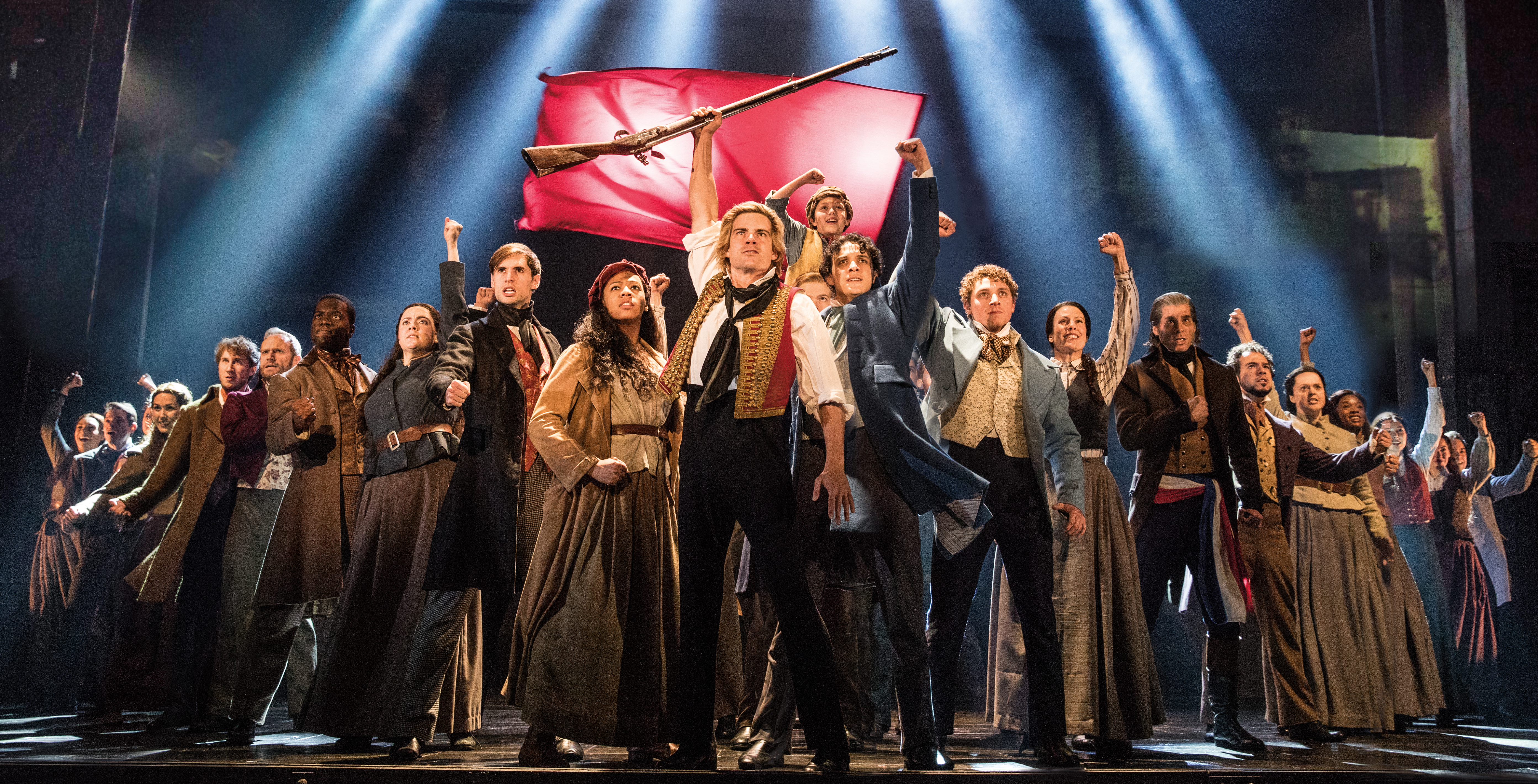 Can you hear the people sing? Dallas Summer Musicals brings the incomparable Les Misérables to the Music Hall at Fair Park, running now through May 6, and it is breathtaking. If you're a musical theater fan, you should make plans to see it before it's gone.
Les Misérables is one of the world's most popular musicals, with its score of unforgettable songs bringing to life a tale of heartbreak, resilience, and redemption. Based on the novel by Victor Hugo, Les Misérables follows the story of the fugitive Jean Valjean – thief, convict, factory manager, mayor, and adoptive father of young Cosette – pursued throughout the years by the relentless lawman Javert. The pair confront one another in the midst of civil unrest in Paris, as Cosette and rebel Marius find love and insurrection begins at the barricades.
What really makes this a must-see engagement is the incredible ensemble cast of the touring production. Nick Cartell brings a freshness and richness to his portrayal of Jean Valjean, with a crystalline voice that moved me to tears during "Bring Him Home." It's a spectacular performance, made even better by the general excellence of the rest of the cast – Josh Davis delivers a determined and fiery Javert, Mary Kate Moore is a heartwrenching Fantine, J Anthony Crane and Allison Guinn are comic and cruel Thénardiers, Jillian Butler a sweet and pure Cosette, Robert Ariza a passionate Marius, and Matt Shingledecker a charismatic Enjolras.
And though the new production might be lacking some of the hallmarks of the original (looking at you, revolving stage), the new staging, lights and sets are no less stunning and impressive.
If you're looking for something to lift your spirit and stir your heart, this beautiful production is for you. Get tickets from Dallas Summer Musicals.
Disclaimer: My ticket to the show was complimentary, and all opinions are my own.