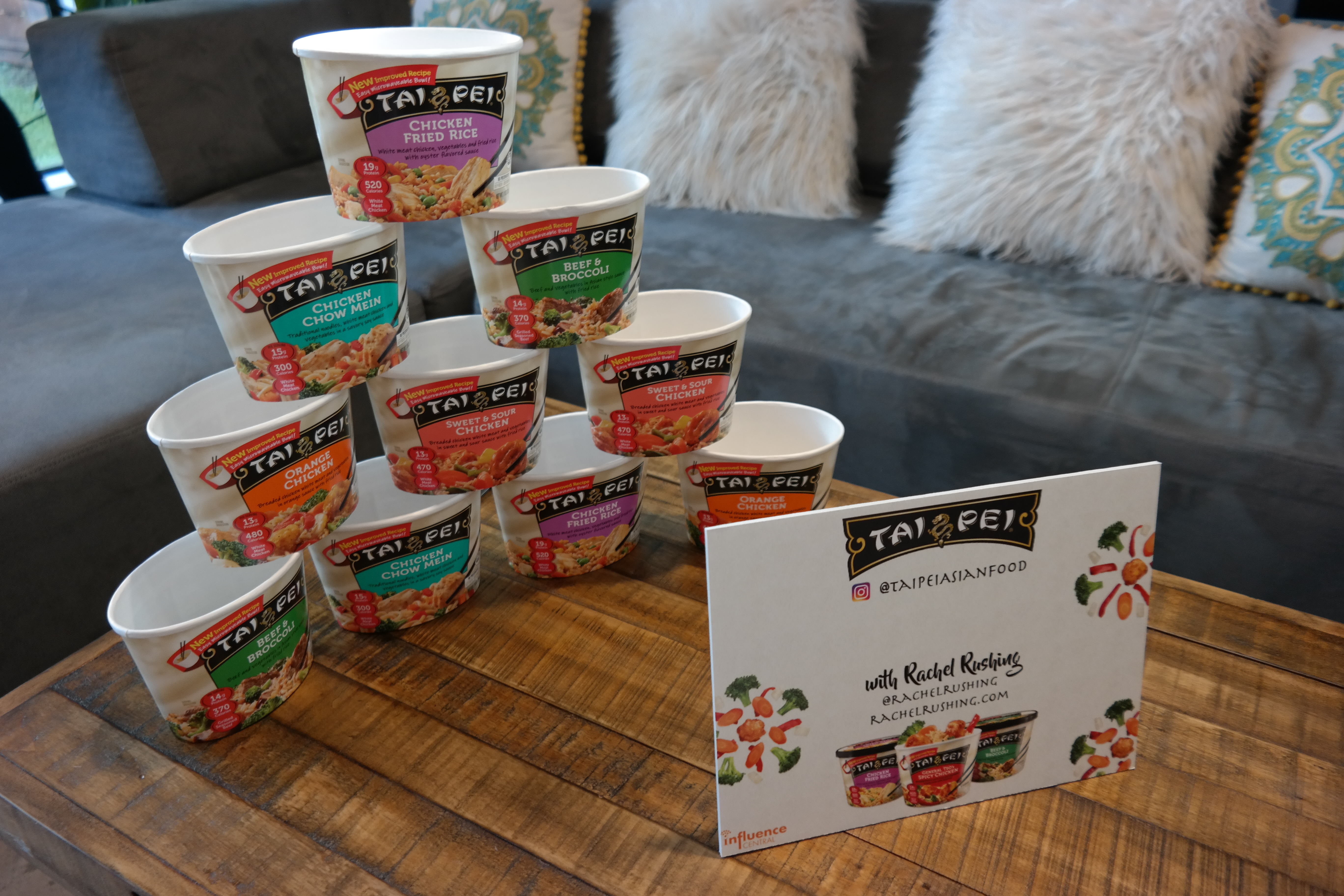 This post was sponsored by Tai Pei and all opinions expressed in my post are my own.
My husband and I like food so much that we started a dedicated food blog a few years ago. It helps that he likes cooking and we both love eating. Typically we can agree on a meal fairly easily. When we go out we often want to order the same food.
There is, however, one genre where we never agree.
When it comes to asian food I am team noodle, and he is team rice all the way. Fried rice, steamed rice, brown rice… he's not picky, but he'd opt for any of those varieties over asian noodles any day.
Recently I was invited to a Dallas blogger event host by Tai Pei. As I was standing around the bar chatting, tasting appetizers it occurred to me… "I have tasted this potsticker before." Turns out Tai Pei was already a staple in our freezer and apparently I didn't make the connection. In fact, it's one of our toddler's favorite foods.
Tai Pei has been making frozen Asian-style dishes for over 20 years. And in 2017, refreshed their single-serve entrees with clean ingredients, new savory sauces, and new packaging.
During the blogger event we had a fun craft night, and sampled several Tai Pei appetizers and single-serve dishes. I was excited to learn about the quality of the ingredients they use. Now that we have a kiddo we've been much better about paying attention to what we are bringing into our house food-wise. Tai Pei products are free from preservatives, article flavors and colors. None of the bad stuff, just pure and delicious goodness.
We also learned that Tai Pei's rice dishes are prepared in a unique way that infuses the flavor throughout the rice. It's one of those small details that once it's pointed out to you, you can't *not* taste it. Rory will be quite pleased!
We use curb-side grocery pickup. I've already added Tai Pie Chicken Potstickers, Vegetable Egg Rolls, and two different single-serve entrees – Beef & Broccoli and Chicken Chow Mein (one rice and one noodle, of course) to our next grocery pickup. We aren't sure if the toddler is team rice or team noodle yet so he can have a little of each. If you want to find out who carries it near you, they have a handy locator. Hey and I even have a trusty coupon for ya!
So now I want to know are you more excited to try their flavor-infused rice or chow mein?
Here's a question for you – are you more of an Asian noodle fan ??? or fried rice? @TaiPeiAsianFood #innerdragon #IC (ad) pic.twitter.com/J6WgF03xeT

— elysa ellis (@elysa) July 28, 2017