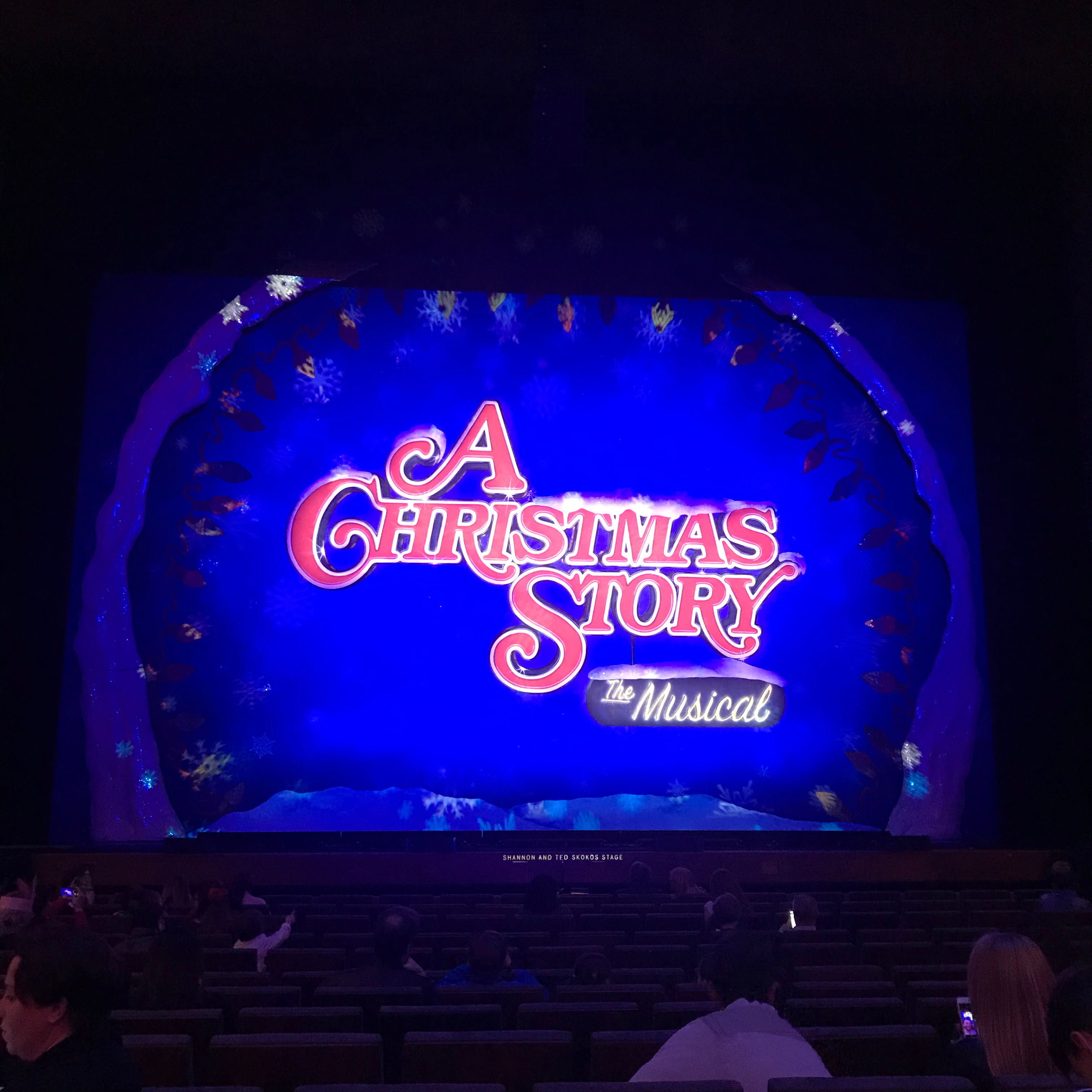 One of the most beloved Christmas stories ever told has nothing to do with sugar plums, ghosts, or German bad guys. No; this story is about a regular family, a Christmas present wish, and a lamp.
A Christmas Story has been a must-watch holiday movie since it debuted in 1983. And if you are a fan of the film, you should add A Christmas Story: The Musical to your Christmas wishlist for 2019.
"Set in 1940s Indiana, a young and bespectacled Ralphie Parker schemes his way toward the holiday gift of his dreams, an official Red Ryder® Carbine-Action 200-Shot Range Model Air Rifle. An infamous leg lamp, outrageous pink bunny pajamas, a maniacal department store Santa, and a triple-dog-dare to lick a freezing flagpole are just a few of the distractions that stand between Ralphie and his Christmas wish."
We were recently able to catch the Dallas performance of this touring production sponsored by the AT&T Performing Arts Center. While the entire cast was incredibly talented, we were dazzled by the cast of children and their outstanding performing, singing, and dancing.
Watching Ralphie's daydreams come to musical life is a work of imaginative art, and it makes sense why: the songwriting team is the same that brought us the smash hit Tony Award-winning musical Dear Evan Hansen and the Academy Award-winning film La La Land. One specific number that stands out is the spectacular daydream Ralphie has after receiving his Christmas theme from Miss Shields. Likely the most well-known line from the film, "You'll Shoot Your Eye Out" is a stage-worthy song and dance with a brilliant tap dance performance that is a highlight of the show.
This musical was one I definitely look forward to seeing tour through Dallas next Christmas season.
For now, make sure to check it the full list of broadway performances, plays, and speakers sponsored by the AT&T Performing Arts Center, and plan your night out today!