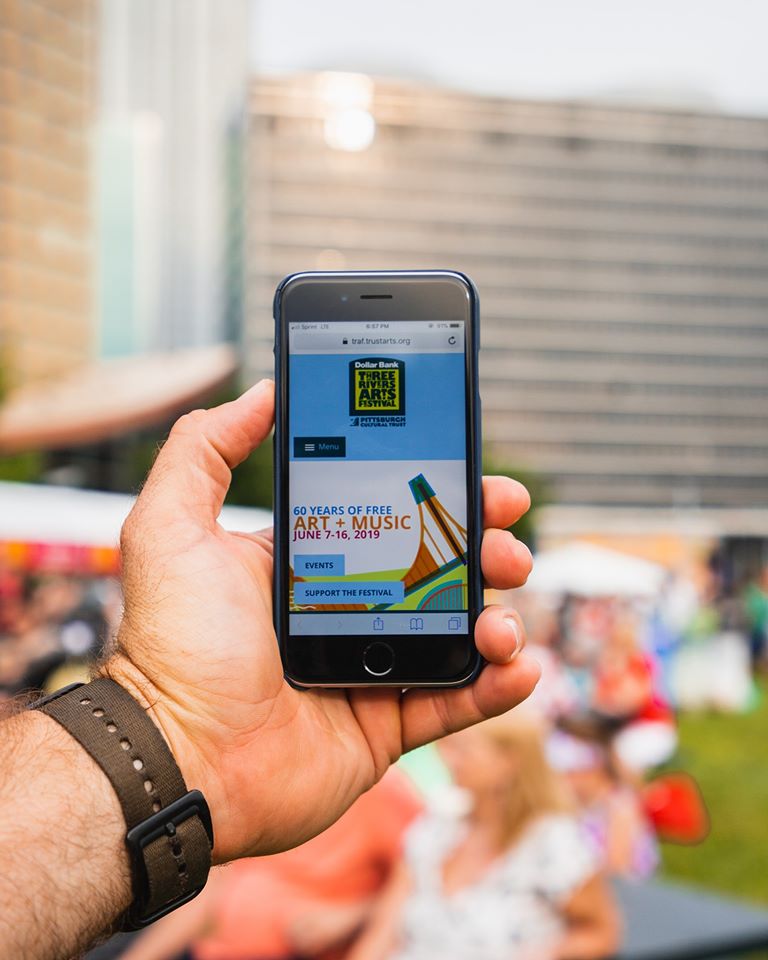 Now in its 61st year in 2020, the Dollar Bank Three Rivers Arts Festival, a production of the Pittsburgh Cultural Trust, announces the festival will be presented for the first time in its history as an all-digital festival. The event will take place on the Cultural Trust website via TrustArts.org/TRAF from June 5-14, 2020.
The multidisciplinary festival has presented an array of music, dance, theater, literary arts, public art, gallery exhibitions, and more, completely free of charge and open to the public.
Featured Livestream Calendar
Daily @ 7:30 pm | Dollar Bank Digital Main Stage
6/5   –  Josh Verbanets & Rick Sebak with music guests
6/6   –  91.3 WYEP FM presents Buffalo Rose & Inez
6/7   –  Dance Battle 5 with DJ Inception
6/8   –  holding pattern by slowdanger
6/9   –  Thomas Wendt Quintet
6/10 –  Social Justice Disco with Liz Berlin & Phat Man Dee featuring Deryck Tines, HollyHood, and more!
6/11 –  Byron Nash & Brittney Chantele
6/12 –  Liberty Magic @ Home: Derek Hughes & Nathan Christopher
6/13 –  PHILLTER Music Showcase:  Live-Loopers, One-Human Bands, and more
6/14 –  Meeting of Important People
Follow the festival on Facebook for more updates.