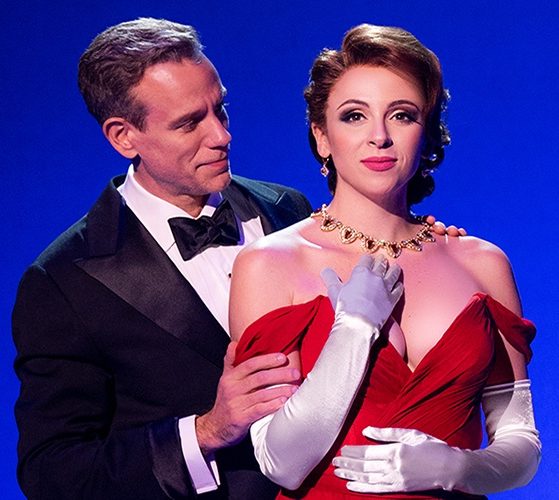 The famous Pretty Woman song by Roy Orbison has been stuck in my head this week. I was excited to hear the 90s movie has transformed into a musical and makes it first stop in Pittsburgh at the Benedum Center in downtown.
Thanks to the Pittsburgh Cultural Trust, my friends and I attended the show on opening night – and loved every minute of it!
I'll start by saying the Cultural Trust team created a new pre-check system to make our lives easier when heading to a show. If you arrive early like me to have dinner and drinks before a show, simply head to the theater first for a pre-check. Just show your vaccine card and tickets to get a wristband. Once you have the wristband on, come back to the theater (in the very fast pre-check line) when you're ready to get seated for the show. This definitely saved us some time, and we could enjoy our dinner without rushing.
Hello, 80s Hollywood! Pretty Woman: The Musical fiercely takes the stage with poppin' tunes right out of the gate and keeps the tuneful beat going throughout the show.
Brought to the stage by lead producer Paula Wagner, Pretty Woman: The Musical features an original score by Grammy® winner Bryan Adams and Jim Vallance ("Summer of '69," "Heaven") and a book by the movie's legendary director Garry Marshall and screenwriter J. F. Lawton. The musical's creative team is led by two-time Tony-winning director and choreographer Jerry Mitchell (Hairspray, Kinky Boots, Legally Blonde).
The story follows the original plot of the Pretty Woman flick and is brought to life with a dynamic cast, fun music, and beautiful costumes and set. The chemistry between lead characters Vivian and Edward is romantic and has the audience falling in love with the storyline all over again. (Due to some of the risqué scenes and language, this show is better suited for mature adults and teens).
I also enjoyed some of the comedic and talented secondary characters, such as Kit (Vivian's best friend), Happy Man (who beautifully plays several characters in various scenes) and Giulio (the hotel bell shop). Not to mention, the marvelous cast members who sang opera music was a delight. The entire cast received a standing applause from the audience nonetheless!
Get a taste of the show below!

On stage now through February 6, this romcom musical is a must-see for fans of the hit 90s movie. It's a short run before the show moves to another city, so get tickets soon! Click here for tickets starting at $33.
Run Time: 2 hours 25 minutes, including a 20-minute intermission
Disclaimer: I was provided with media tickets for the show, and all opinions are my own.