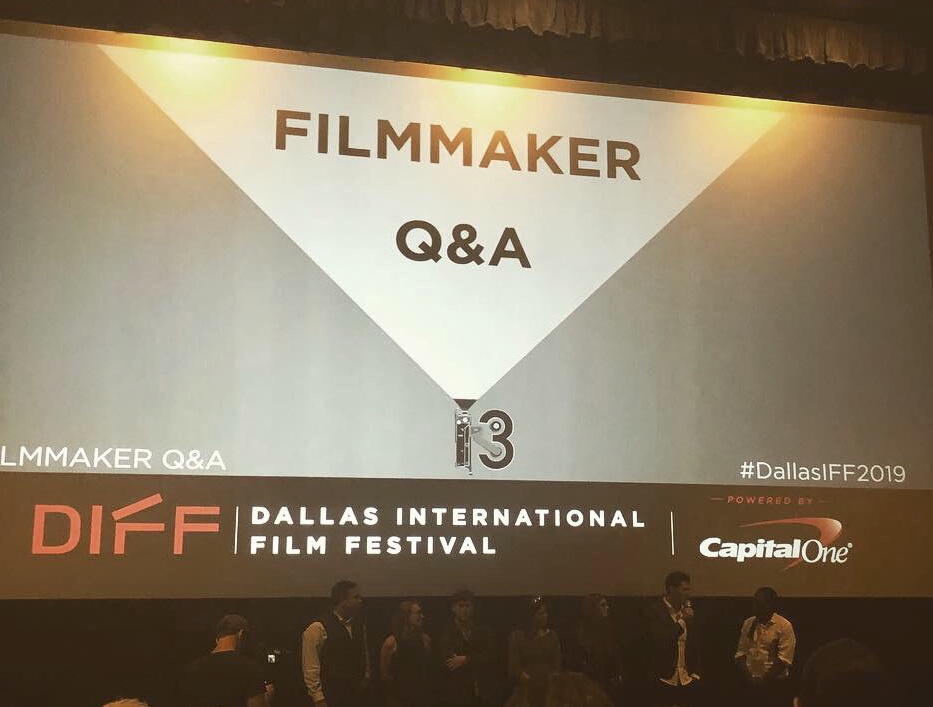 The 13th annual Dallas International Film Festival (DIFF) wrapped up last week and brought hundreds of moviegoers, press, local and national filmmakers, cast, crew, judges and more to Dallas for a week of movies. From April 11-18th, the city of Dallas transformed into a movie town and screened +130 films and hosted an array of activities for attendees. See our festival pictures below!
Red Carpet Interviews
GenPink editor Elysa Ellis stops for a red carpet pic before heading into the theater.
Pictured from left to right: "Running with Beto" director David Modigliani and Marcel McClinto who is almost 18 years old and running for Houston Council!
Over 130 movies
The exceptional lineup featured more than 130 films from more than 35 countries. Throughout the week, the fesitval showed five World Premieres, one U.S. Premiere, 37 Texas Premieres and 15 Dallas Premieres. Many of the screenings were hosted at the Magnolia Theater and a handful were shown at Studio Movie Grill, Royal Lane and the Dallas Museum of Art.
The anticipated opening night film,"Extremely Wicked, Shockingly Evil and Vile" attracted so many moviegoers that DIFF added an extra showing to accomodate everyone! The film, starring Zac Efron, was a chronicle of the crimes of Ted Bundy from the perspective of Liz, his longtime girlfriend, who refused to believe the truth about him for years. Fans of true-crime movies will enjoy this flick. The good thing (for me) was that the movie is not gory or scary, and it's not quite a horror film. The movie, ironically, is filled with some humor, and it details the life of Ted Bundy in a storytelling way (without all the killing scenes!)
The documentary "Running With Beto" is must-see for anyone who wants to learn a summary of the ins-and-outs of a political campaign. It's not as glamourous as the public may think! The director and the overall team did a great job illustrating Beto's life was like during the end of his campaign. They captured real footage of Beto working around the clock, constantly on the road, meeting with voters throughout the state and trying to keep up with his wife and three kids. The film also shows in-depth interviews Beto's lead campaign staff, die-hard volunteers and his family.
Filmmaker Q&As
Another fun treat for us film buffs was sitting through the filmmaker Q&As at the end of a few movies.
Joe Berlinger, the director of "Extremely Wicked, Shockingly Evil and Vile," did a FaceTime interview with the audience on premiere night. It was interesting to get his take on the movie and learn more about the behind-the-scenes efforts for this popular flick, such as why he chose Zac Efron to star as Ted Bundy, gathering historical crime documentation for the movie, Berlinger's reponse to the movie critics and more. (You can catch the movie on Netflix beginning May 3.)
Another filmmaker Q&A we tuned in for was with the "Running with Beto" crew. This behind-the-scenes HBO documentary film follows Beto O'Rourke's rise from virtual unknown to national political sensation through his bold attempt to unseat Ted Cruz in the US Senate. The film follows his journey in real time through intimate access to O'Rourke, his family, and a team of political newcomers who champion a new way of getting to know a candidate — one Texas county at a time. I think I can speak for much of the audience to say we were to surprised to see all that the film revealed… the challenges and triumphs of an unconventional campaign. This film is creatively and financially independent from Beto O'Rourke and his campaign. Look for it on HBO soon!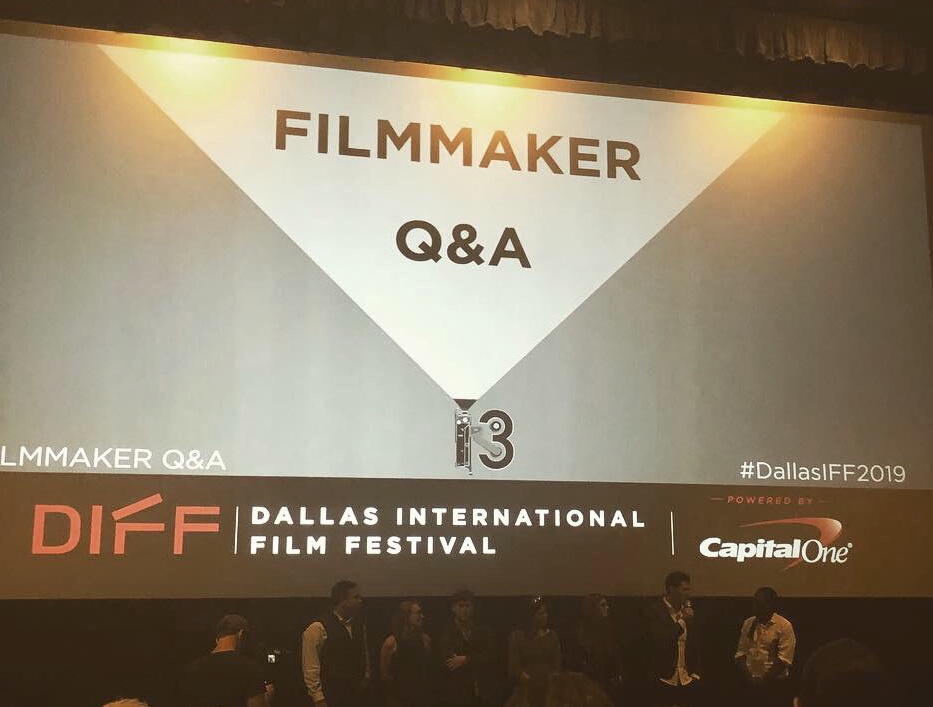 Between documentaries, international flicks, animated shorts, premieres and more, DIFF was a moviegoers dream! We're so lucky to have a huge film festival right here in Dallas. For more details on DIFF and Dallas Film Society, click here.
(Disclaimer: GenPink was provided with press badges to attend DIFF 2019. All opinions are our own.)