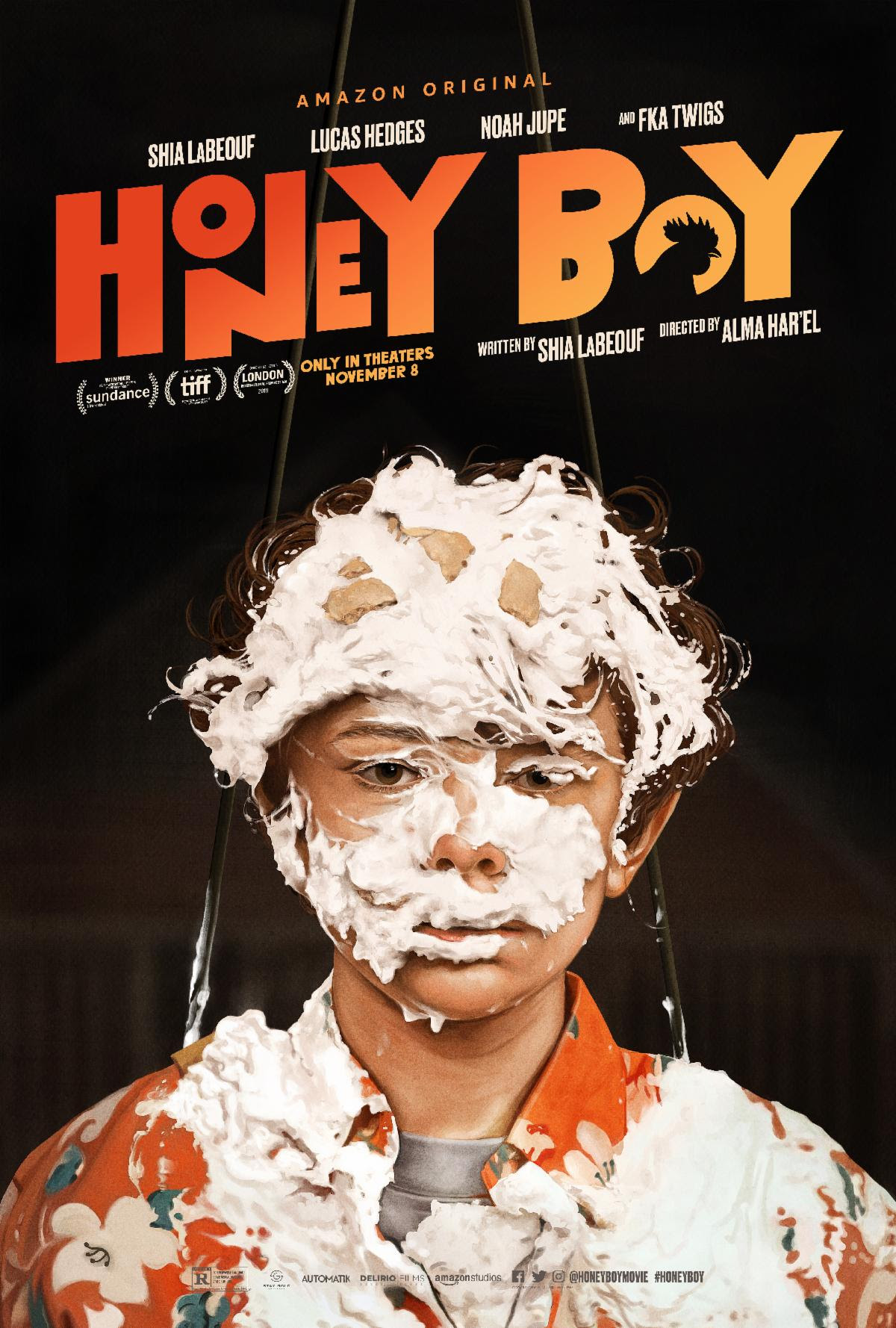 The screenplay written by Shia LeBeouf, HONEY BOY takes you on a journey through LeBeouf's experiences as he navigated rising stardom as child actor and into his early adult career. The film vividly portrays the struggles of growing up in the Hollywood spotlight amid family and economic adversity. As a result of these struggles, LaBeouf lands himself in rehab after numerous public outbursts and arrests. Rehab forces LeBeouf to confront his past in order to solve his current behavior. Flashbacks to his childhood reveal the shocking hardships the actor faced as he navigated life supporting his career and his alcoholic, felon father.
As a form of therapy and a way to connect to his father, LeBeouf plays a version of his father to his onscreen son "Otis", played by Noah Jupe. Jupe does an incredible job of portraying all the sentiments felt by LeBeouf that will be sure to tug on your heart strings.
I grew up watching LeBeouf evolve from a child actor on Disney into adulthood and film, and it is definitely eye-opening to get a view into the man behind the screen and how his hardships influenced and shaped him into the person he is today.
Produced by award-winning filmmaker Alma Har'el, this one of a kind collaboration between filmmaker and subject is one you will definitely won't want to miss!
HONEY BOY debuts in Theaters in Dallas-Ft. Worth today, Friday, November 22nd.
(Disclaimer: Tickets to the film was complimentary, and all opinions are my own.)