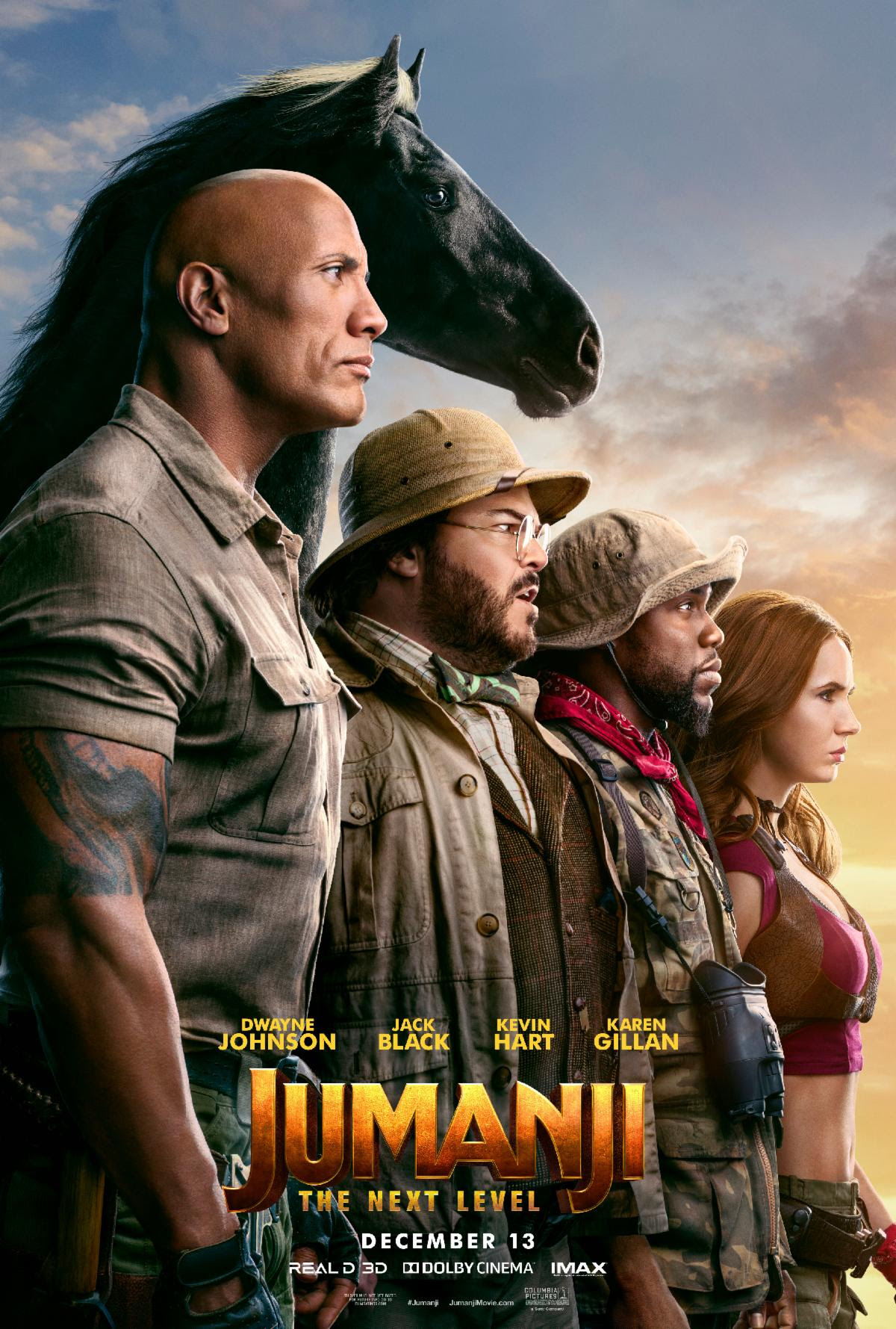 Well it's time to say it again: JUMANJI!
Jumanji: The Next Level is the much-anticipated sequel to 2017 hit of a movie which is an adaptation of the 1981 children's book about a supernatural board game that takes the players through adventures in the jungle in order to achieve the mission, save the fictional island and of course discover something about themselves.
Dwayne "The Rock" Johnson and Kevin Hart, everyone's favorite on-screen and off-screen BFFs, are back with their co-stars Jack Black and Karen Gillan as they join forces as to yet again save Jumanji. But wait, I thought Spencer destroyed the game at the end of the first movie? Maybe not? There are few surprises in this film with special guests from some of Hollywood's veteran actors, but what I enjoyed the most was the evolution of the characters from both realities in the movie.
Of course, Kevin Hart is doing his normal screaming and rambling and The Rock throws in a few smolders, but it's not too distracting that you miss inspirational messages sprinkled with the film of friendship, self-love, growth and evolution and even a little bit of glimpses of mortality as well. Not a bad way to spend 1.5 hours of day if you ask me and probably cheaper than therapy.
You can check out the official trailer below or click here.
Jumanji: The Next Level is currently showing in all theatres, so grab your friends and family for this feel-good film during the holiday season!
(Disclaimer: I was provided with a media pass to see the film, and all opinions are my own.)