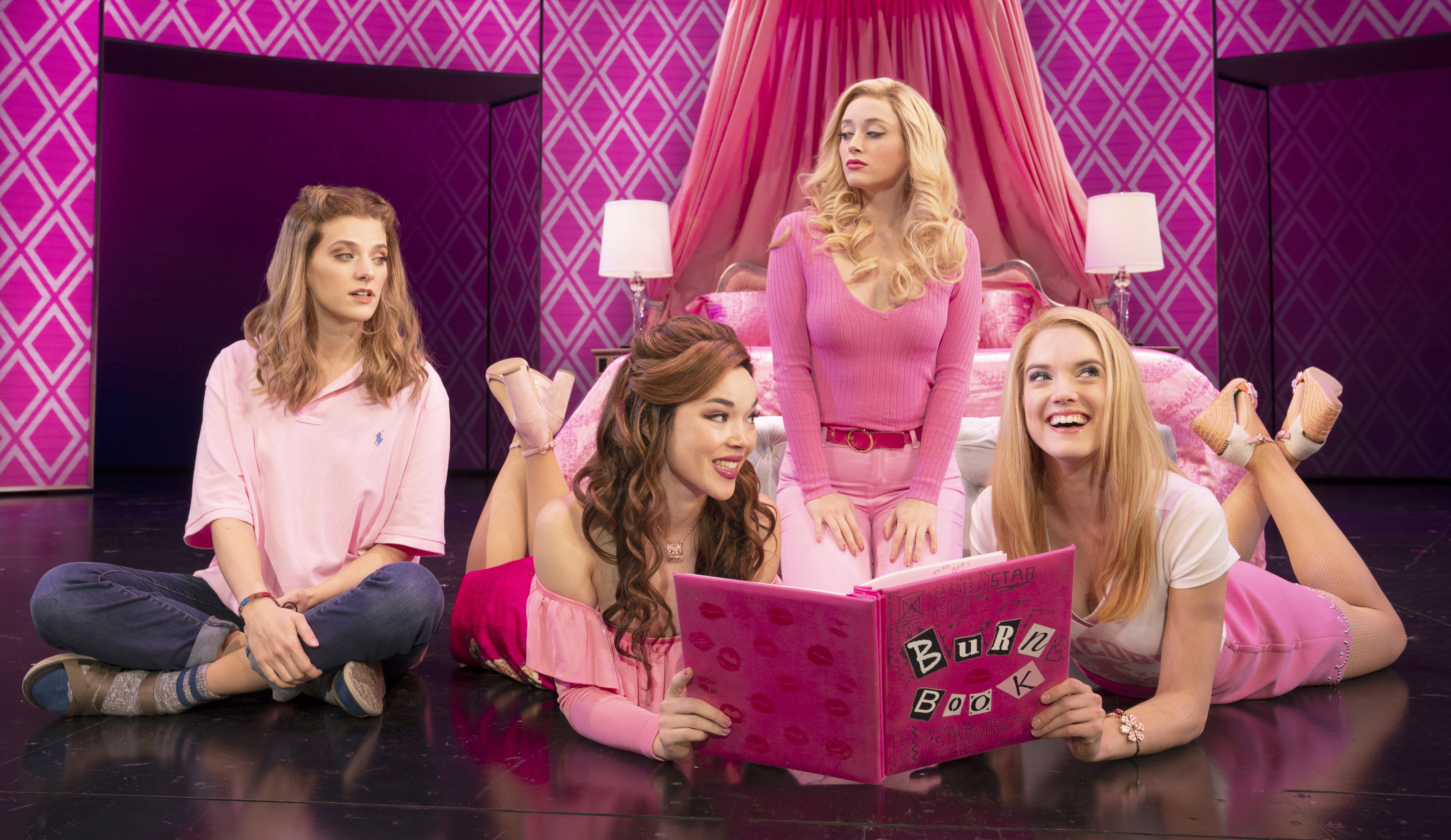 Your favorite mean girls are back in a hilarious musical from Tina Fey!
The musical, as many of us millennial gals know, is based on the 2004 movie (also written by Tina Fey) and was inspired by the book Queen Bees and Wannabes by Rosalind Wiseman. The musical is just as great as the movie, so if you're a Mean Girls fan, this show is not to miss! The new tour kicked off in September, and I had the pleasure of seeing the show at Pittsburgh Benedum Center.
Click here to see all tour dates including stops in Boston, Orlando, New Orleans, Denver and a bunch more on the west coast!
You're probably familiar with the story, so I won't get into it too much. One of the main characters, Cady Heron, grew up in the African savanna, but nothing prepared her for the wild and vicious ways of attending high school in America. The innocent newbie rises to the top of the popularity – while learning how to make (and betray) friends along the way. She learns the hard way that you can't cross a queen bee without getting stung.
The musical is all things fetch and totally grool as it features the best phrases and moments from the original flick. What I really liked about this story was the spotlight on secondary characters such as Karen, Gretchen, Janis and Damien. Their appearances (and strong vocals) had me enjoying them even more than before. Another wow-factor from the show was the production. This is the first musical I've seen that uses a digital backdrop/set completely throughout its duration. It's beautifully done and makes for a visually stimulating show.
Tina Fey has updated the script to be more modern with new one-liners (and slightly tweaking some of the original ones), plus factoring in the heavy use of smartphones and social media from today's world. The musical also brings about the message of supporting and celebrating each other and not getting sucked into peer pressure. Overall, the musical is a modernized version of the movie, but doesn't lose the original flavor and fun!
Don't forget to wear pink if you have a chance to attend the tour in your town. :)
Run Time: 2 hours 30 minutes, including intermission
More about Pittsburgh's Cultural District
The District includes Pittsburgh Ballet Theatre, Pittsburgh CLO, Pittsburgh Opera, Pittsburgh Public Theater, Pittsburgh Symphony and August Wilson Center for African American Culture, among hundreds of other arts groups and artists. The Cultural District is also home to the city's High School for Creative and Performing Arts.
Pittsburgh's Cultural District comprises 14 blocks that were holistically developed with the creation of multiple theaters, art galleries, public art projects, urban parks and riverfront recreation spaces.
Learn more about upcoming shows here. 
(Disclaimer: My pass to the show was complimentary, and all opinions are my own.)