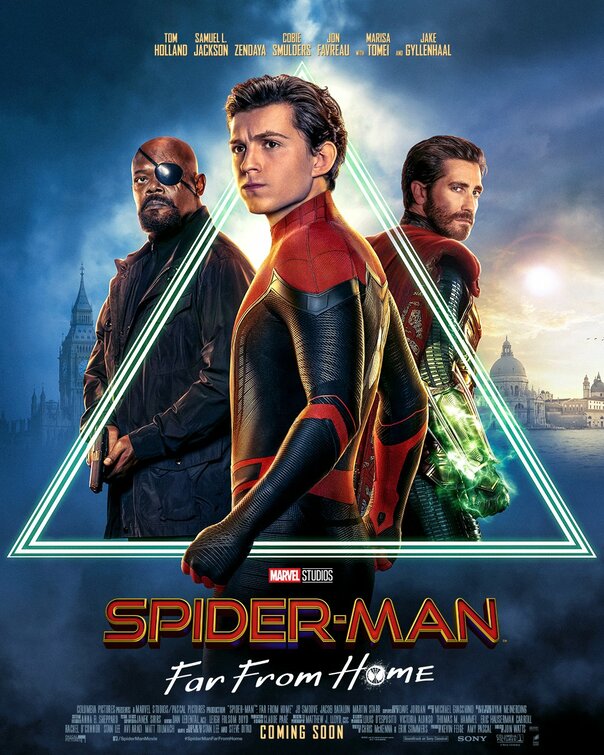 Tom Holland is back and ready to swing into action as Spider Man in the next installment of the wildly successful Marvel Universe franchise!
Our friendly neighborhood superhero is joined by his friends Ned, MJ and his other classmates on a European vacation. Peter Parker is hoping he can leave his supernatural heroics behind in exchange for some good old teenage fun….and a little romance with MJ. But as we all know, the Avengers Mastermind Nick Fury has something in store for his newest high flying recruit.
Peter's plans to be a "normal kid" are quickly thwarted as he begrudgingly agrees to help Nick Fury save the world and uncover the mystery behind several elemental creatures that are all about wreaking havoc across the continent.
Directed by Jon Watts and Produced by Kevin Fiege and Amy Pascal, the newest feature follows the events of Avengers: Endgame and gives moviegoers an introspective and comedic look into Peter Parker's quest to be a superhero and make good choices, while trying to be an average Joe and win the heart of the object of his affection.
Spider Man: Far From Home flies high into theaters this week on July 2nd!
Check out the trailer below:
SPIDER MAN: FAR FROM HOME OFFICIAL TRAILER
Disclaimer: *I attended a complimentary advance screening of the film, all opinions are my own.*