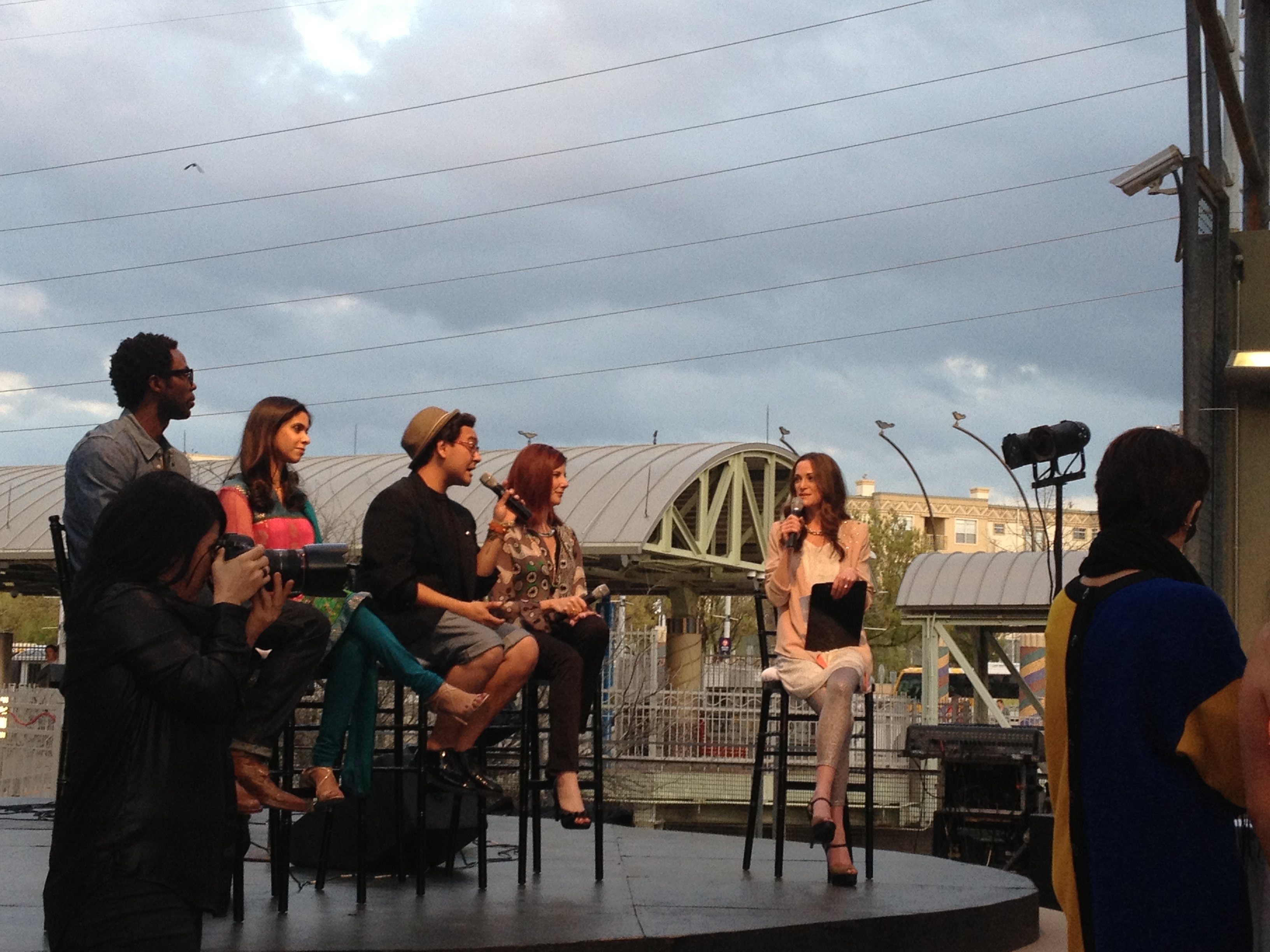 Check out the fresh lineup of events this month at Mockingbird Station:
Credit: Mockingbird Station
Las Vegas Trip Giveaway
Ongoing through May 10, Participating Retailers
We're giving you a chance to win a trip to Vegas baby! Look for our giveaway box at participating Station retailers, fill out a an entry card, and you're automatically entered for a chance to win a two-night stay at Aria Hotel in Las Vegas, airfare, spa package, restaurant gift certificate and more. Winner will be announced May 10. Luck be a lady!
Dallas International Film Festival Takes Center Stage
April 4-14, Various hours and locations
The Station is proud to be the Prekindle Main Box Office location of the 2013 Dallas International Film Festival, presented by AutoNation Volkswagen and produced by the Dallas Film Society. Don't miss your opportunity to partake in more than a week's worth of amazing films and events. The festival brings Dallas contemporary independent films and recognizes, promotes and supports the creative minds behind this increasingly accessible and egalitarian art form. It's a celebration of the arts you won't want to miss! Tickets can be purchased at the Main Box Office located at 5331 E. Mockingbird Ln., Suite 140 at the southeast entrance of Mockingbird Station near Urban Taco.
Zen Out At RelativitYoga!
April 6, 10 a.m., Relativity Outdoors, Suite 170
Relativity Outdoors will be hosting a donation-based Yoga event benefiting KIPP Kids on Saturday, April 6. Participants will be treated to complimentary water, healthy food, and ample opportunity to socialize and make friends. The session will be led by instructors MJ Jackson and Naomi Schiller from American Power Yoga. Get ready to sweat, stretch, and unwind. Find your inner peace and join us for an invigorating morning of yoga and more at Relativity Outdoors!
Burgers For Bucks At Smashburger
April 14, 10 a.m. to 10 p.m., Suite 120
The Chi Omega sorority at SMU will host a Burgers For Bucks fundraiser at Smashburger, benefitting the Make-A-Wish Foundation on April 14. All day long customers can place their burger receipts in the box at the register and 10 percent of the total (up to $1,000) will go to supporting the Make-A-Wish Foundation. There's nothing like enjoying a great burger for a wonderful cause!
Cook For A Cause With Chef Blythe Beck
April 25, 7 to 9 p.m., Suite 110
Join us at Café Herrera for Cook For A Cause, hosted by Cynthia Smoot of OhSoCynthia.com, featuring notable Chef Blythe Beck, former executive chef of acclaimed eatery Central 214, and star of the Oxygen reality show, The Naughty Kitchen with Chef Blythe Beck. Guests will be treated to a multi-coursed themed dinner paired with spirits from Café Herrera. Tickets will be available for 30 lucky guests on a first come first serve basis, and all proceeds will go to a charity of the chef's choosing.  It will be an evening your taste buds won't forget! More details to follow.
Get In Shape This Spring With A Social Run
Every Monday, 6 p.m., Relativity Outdoors, Suite 170
Relativity Outdoors offers Social Runs every Monday at 6 p.m. throughout April. Runners will meet at Relativity Outdoors and head over to the Katy Trail for a 3 to 6 mile jog. Participants will be treated to a 30 percent discount and free refreshments before and after the run. Race you there!