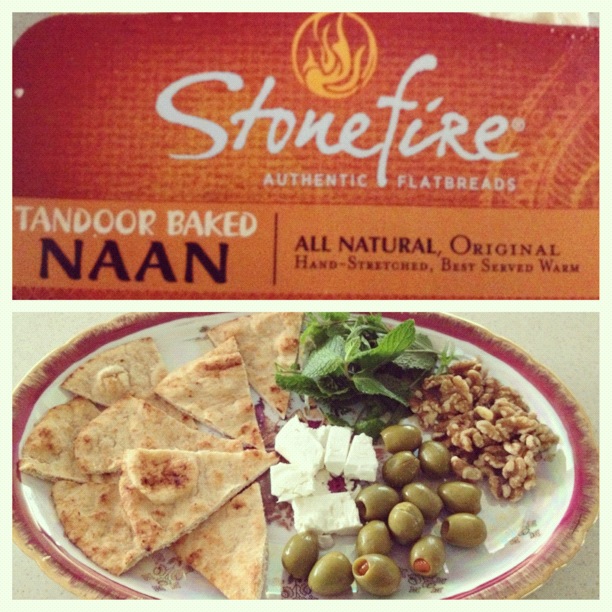 Delicious and delectable perfectly describes the bread ("naan") from Stonefire Authentic Flatbreads. Stonefire makes the number one naan in North America, and its products are made with all-natural ingredients. The naan are baked at exceptionally high heat, in a tandoor oven, just as they were hundreds of years ago.
We enjoyed sampling a few of the flavors (available in original, whole grain and fire roasted garlic) and added the bread in some our own recipes. The naan is great for dipping (hummus, salsa), sandwiches (Panini and Gyros) and making pizza. Take a look on the Stonefire website for more tasty recipes. The cooking options are endless. The naan is fluffy and light in texture, and it even tastes great by itself (especially when heated)! My favorite flavor was the fire roasted garlic because of its zesty flavor.
Going Greek
We added the whole grain naan in a Mediterranean appetizer dish with feta cheese, olives, walnuts and fresh mint leaves.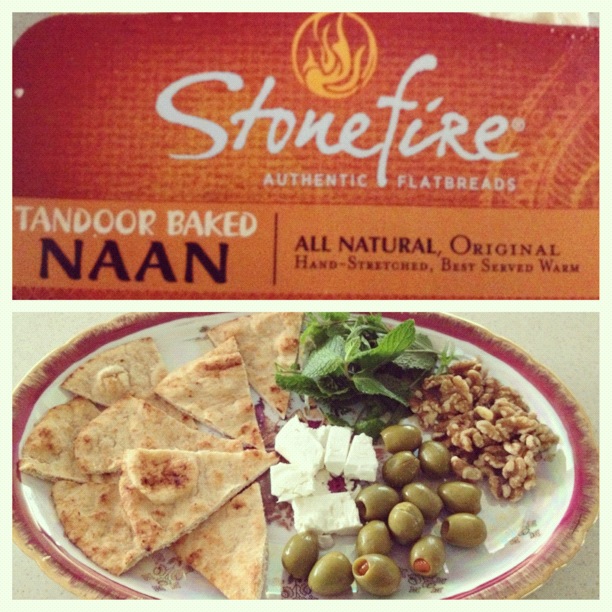 Type in your zip code on this page to find the store nearest you selling Stonefire naan. Each package sells for $2.99. Trust us- you will love this naan!
Check back on the Stonefire Authentic Flatbreads Facebook page for exciting giveaways and holiday specials!
Disclaimer: Samples of the naan were sent to us for review. As always we provide our honest opinions when writing product reviews. Contact: PR@genpink.com