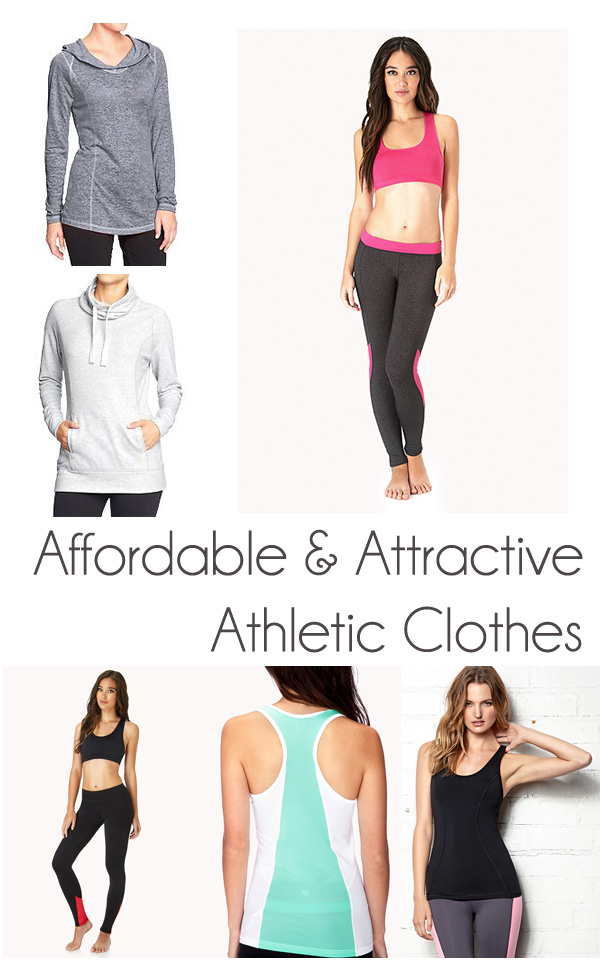 Popular athletic brands such as luluLemon, The North Face and Nike carry stylish yet overpriced clothes and accessories. There's no need to break the piggy bank to buy an expensive pair of yoga pants or a dry-fit tee. We've rounded up some of our favorite stores to buy cute and affordable clothes for your workouts.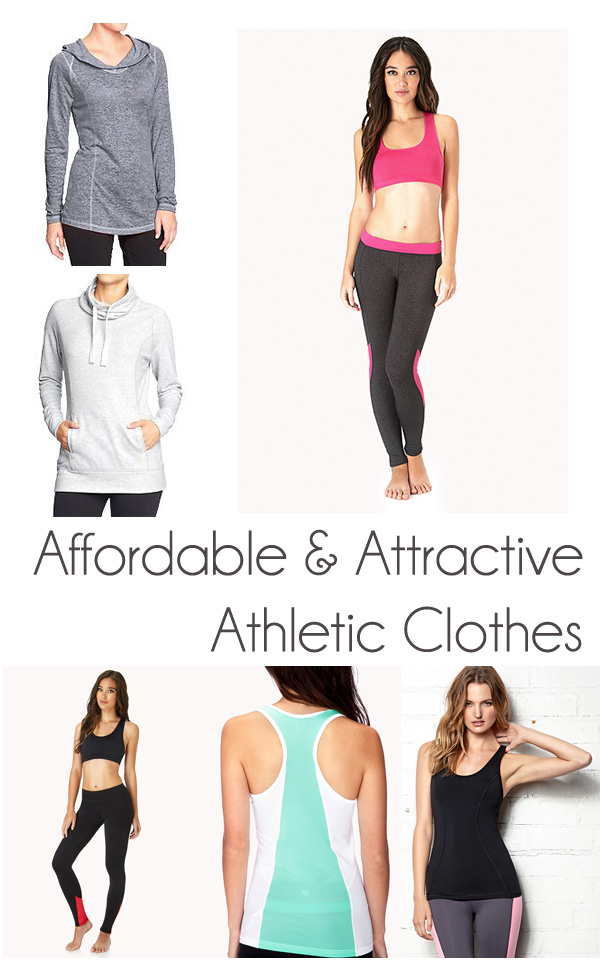 Target
If you browse the Target activewear department, you can't miss clothes made by Champion all over the place. Champion's clothes are the affordable alternative to higher-named brands sold at department stores. And, Champion is hard core about their products. From athletic socks and shoes to comfy track jackets and running shorts, they have it all. This collection is definitely a must for seasoned athletes. Target is also a great place to shop for sports bras, they have a great selection in-store and a few of their best sellers are available online.
Forever 21
Forever 21's Activewear line features trendy and inexpensive clothes that are breathable and comfortable. This store is known for carrying cheap tank tops throughout the year..like three bucks! They also sell sports bras with a cute criss-cross back. Accessories are plentiful at Forever 21, too. Exercise headbands are sold for a dollar or two. If you care about what you wear when you work out, buy your outfits from here! It's the bargain you're looking for.

Old Navy
You've probably heard the buzz about Old Navy's recent fitness collection, Active. The store carries a variety of dry tees, mesh tanks, comfortable sports bras and yoga pants for active women (and men). These items come in an array of pretty colors, so you can pick your favorite colors easily. (I'm a fan of wearing bright colors to the gym!)