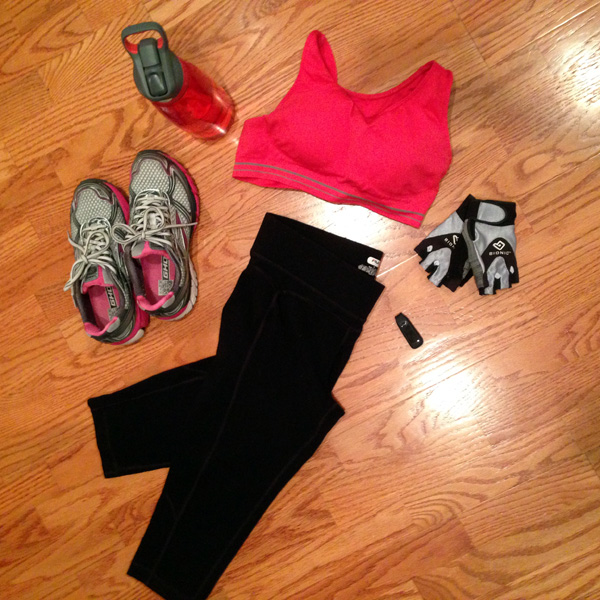 I participated in an Influencer Activation on behalf of Millennial Central for Aveeno. I received product samples to facilitate my review and a promotional item to thank me for participating.

Ever feel like you are in a sitcom, while multiple areas of your life are following a particular theme? The theme for the last 6 weeks for me has been all about living a healthy life and setting healthy habits.

The kickoff really started back in August when I had foot surgery. After I was given clearance to walk (November 1) a set a daily goal to help with the healing process of my post-surgery foot. In the beginning taking more than 10 steps in a row was excruciating. Then I was able to get to 100 steps without pain. Fast forward to January and I was walking at least 5 miles per week.

In March, I took my first post-surgery trip. For anyone who has ever been to SXSW you know just how much walking downtown Austin entails. For those 5 days I was walking an average of seven miles PER DAY. Every day!

So, I suppose we could call March 8th the official healthy habit kick off. Soon after I learned that AVEENO® was about to start a Daily Challenge with several blog ambassadors, in a commitment to naturally beautiful results. Can you find me in this group of awesome ladies on Aveeno's Facebook page? The challenge would last 3 weeks and include implementing one new daily health habit (of our choosing) and using Aveeno's Daily Moisturizer. Since clearly I had the walking thing DOWN by this point, I opted to take the daily water challenge. I'm not really a soda drinker, but I also wasn't drinking enough water. Can't say that I was hydrating enough at all really. My husband says it's because I drink too slow.
Forget New Year's Resolutions, let's make Spring Resolutions
I know some people are all about New Years Resolutions, but I feel like Spring is a better time to jump into a new habit. I'm not sure what it is but the weather starting to warm up always makes me feel like a new beginning. Plus, truth be told there's always the Spring and Summer clothing motivation to tone up a bit and do some spring cleaning.
I'm sure you're dying to know, what I learned from my three week challenge?
First and foremost I learned that being accountable to the people of the internet is very motivating for me! I mean, that's not a new concept but it was frequently in the back of my mind. Also, I work well with goals. Similar to the concept of setting a timer and see what you can get done, I feel like the 3-week challenge gave me an end to see how well I could accomplish this goal.
The second thing I learned, having something tangible to accomplish a healthy habit made the process easier for me. I have a serious water bottle collecting issue. I'm not even willing to admit how many water bottle I have. Since I love pretty things, I used my collection of water bottles (plus a new one, yep don't judge) as a visual reminder.
When I went to the gym, in addition to looking for my gloves and FitBit I also made sure to refill my gym bottle.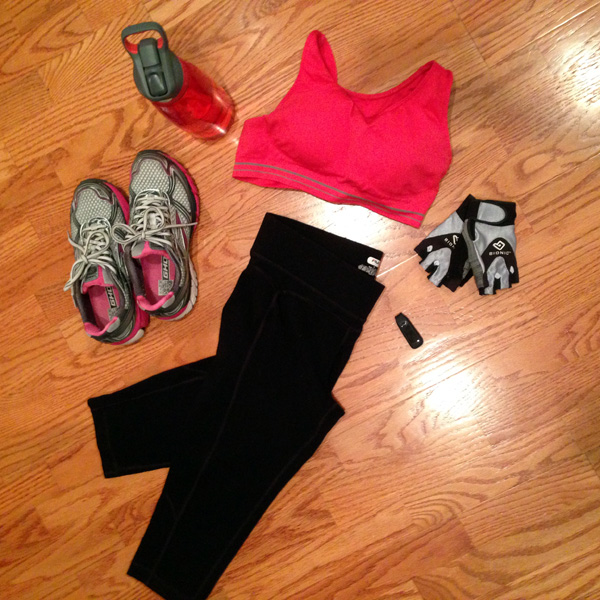 I'd say the next adjustment was the most beneficial – keeping a water bottle at my desk made me hit my daily goal without having to think about it. Aveeno sent me this awesome infuser bottle (see, a new bottle but I didn't buy it so it doesn't count right?). It's a nice size so I didn't have to get up to refill it all day while I was working. Hey and I like that it matches my laptop cover. Oh, hi I'm a nerd. Another random healthy observation – I tend to pick healthier snack options when they are already cut up. We made homemade sushi and I snacked on cut up carrots for several days after.
By doing just those two things daily I noticed a different pretty quickly. However, there is one part of the equation that I did not do great at. That was remembering to take water with me out in the "real world". Even today while I was out after lunch I noticed myself getting thirsty. So, pro-tip have a bottle that's in or near your Go Bag.
I've always been in the habit of drinking water before bed, I usually have a glass or a bottle on my nightstand. The nightly habit I implemented during the challenge was using Aveeno's Daily Moisturizer. Call me weird, but I love the smell of Aveeno products. Dermatologists recommend AVEENO for it's use of natural ingredients, which I think is reflected in the scent. It's also very fast absorbing so I didn't have to worry about it making me feel slimy. Each night before bed I used the moisturizer on my arms and legs. A few times I did the whole sock + lotion trick. It really works if you haven't tried it you should! Cool thing about this lotion is it gives you 24 hour hydration. I know some of the other bloggers in the challenge opted to use it first thing in the morning so it would last all day. I like it as part of my night-time routine with my face moisturizer, but it works either way.
During all of the daily water and daily taking care of my skin adventure, I also ended up starting a new job that is focus on healthy eating.
And so ladies and gentlemen, this episode of Elysa's life is brought to you by the letter H for healthy!
Sidebar: Real-Life
I watch Youtube videos as my wind-down entertainment. Some of my favorite beauty guru gals have hilarious bloopers at the end of their videos. For this blog post, I decided to share two real life photos that are very blooperesque. Are there such things as blog bloopers? If not I just made it a thing.
I had to move these three water containers off of my desk in order to get that pretty shot above. Apparently in the last 24 hours instead of refilling my drinking container I just brought a new one in. That's a little excessive. I do not recommend borrowing this habit.
And well, this one is pretty self explanatory.