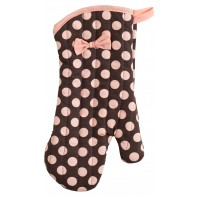 When moving into your first place, it is important to invest in certain essentials in order to lay a foundation for comfort and quality of life. Outfitting your first kitchen may seem daunting if you've never had to do so before. Deciding on what items and appliances get highest priority often comes from experience, along with trial and error. To spare you some of the trouble, we've compiled a list of items that should be on your "Kitchen Essentials" list:
Teflon, or non-stick, pots and pans
Once upon a time, these items cost a pretty penny for the mere fact that they are easier to clean. These days, you can find cheaper versions at most hardware or even dollar stores. Not only do they make for a more efficient cleanup, but they will allow you to cook without using as much grease, thus providing for healthier meals. A word of warning: Wash these pots by hand (no dishwasher) and make sure you use only plastic or wooden utensils when stirring because the Teflon/non-stick surface can scratch and come off.
Glasses, plates, bowls and eating utensils
Don't feel like you need to buy the newest or the best, but make sure you find either a set of dishes that you aren't embarrassed to serve your future neighbors/friends/dates from. Scour yard sales, flea markets or dollar stores for these items. You'll be surprised at what you can find for very little. Try to stay away from real silver: It tarnishes very easily and should be washed only by hand. If, however, you end up with silver eating utensils, remember that a little toothpaste applied directly to the tarnish will take it right off.
At least one or two mixing bowls and wooden spoons
Whether or not you know how to cook, at some point you may want to attempt cookies or serve a salad or mix some tuna and mayo for a sandwich. A mixing bowl is versatile for both serving and cooking/baking/mixing, and wooden spoons serve a dual purpose. If you can find a mixing bowl with a rubber bottom, you'll find they won't turn when you stir, thus freeing up your other hand for flipping a page in a cookbook or turning on the oven.
One large rectangle glass Pyrex and oven mitts
Glass dishes are great for baking meats, brownies or even casseroles right out of the box. They can be transported (with oven mitts) from the oven right to the table or a friend's house, and can sit in the refrigerator housing leftovers (if covered) for days. Some Pyrexes now come with plastic lids that slip over them for refrigeration or storage. Either way, they're a necessity in the kitchen and a great tool when making a meal.
And last but not least: a can opener
Not just any can opener, however. Find one that will open a can by taking the entire top off, not just the inner lid. By taking the entire top off a can, you avoid much of the bacteria that was on the can that normally would fall right into whatever it is the can contained. Spend a little money on this item, because it will be with you for years to come, and you'll find that when your funds or imagination are running a little low, opening a couple of cans can have a delicious, comfort-food-filled meal on your table in a matter of minutes.
—
After making sure your kitchen is equipped with these essential items, you can begin to branch out to other items: a mixer, blender, garlic press. As you experiment or run across a recipe you want to try, you will add to your kitchen and find yourself able to do more and more without having to run out to the store. Also keep an eye out in the kitchen departments of bargain basements or department stores for sales; you can monitor the prices of your "dream appliances" and add them when ready. Until then, however, rest easy in knowing that with this list you have everything you need to create culinary delights in your new kitchen.
Bio: Melissa Woodson is the community manager for @WashULaw, a premier program for foreign attorneys to earn theirLLMonlinein U.S. law and just one of the llmdegree programs offered by Washington University in St. Louis. In her spare time, she enjoys running, cooking, and making half-baked attempts at training her dog.
This is a sponsored post from our friends at 2tor.