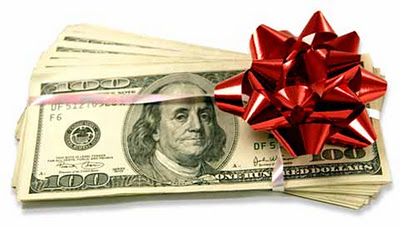 With the holidays fast approaching, everyone is thinking about the impact holiday shopping will have on their wallets. While holiday gifts do tend throw budgets into a tailspin, the good news is there are actually some easy ways to find, sell and earn some extra cash. In fact, some of you may already have that money lying around the house!
FIND.
Without realizing it, you may have money owed to you just waiting to be claimed! Every U.S. state has an unclaimed property program that actively and continuously finds owners of lost and forgotten assets. According to the National Association of Unclaimed Property Administrators, a total of $2.25 billion (yes, billion!) was returned to rightful owners in 2011, with the average amount being $892. Around the country, there is $41.7 billion still waiting to be claimed, so check out www.Unclaimed.org to see if you have lost funds to secure!
SELL.
On average, Americans actually have 10 unused electronics items in their houses, which could turn in to big bucks if traded in. Trading in is really easy to do–for example, Target stores nationwide accept products in-store in exchange for store gift cards. Let's be honest, you were probably going to spend money there anyway, right?
If you prefer to trade in online, NextWorth makes it easy to get cash for your old devices. Just find your device on the site and answer simple questions about its condition for an instant quote. A free shipping label is provided to send it in. Items typically accepted for trade (online or in-store) include: iPhones, iPads, iPods, cell phones, point and shoot cameras, Digital SLR cameras, tablets, e-readers, game consoles, GPS units, laptops, movies, video games and calculators.
EARN.
Though not the easiest, or the most fun option, putting in a few extra hours around the holidays is an excellent way to get some dough. The National Retail Federation reports that retailers will hire between an estimated 585,000 and 625,000 seasonal employees this year.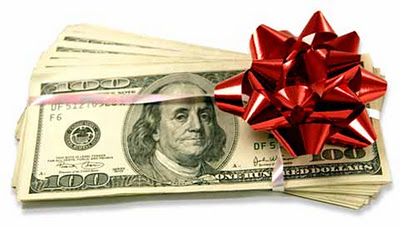 Retail stores are the busiest this time of year and always need some extra hands. As a bonus, you'll likely be eligible for the employee discount as well! Consider other seasonal jobs as well – like working at a ski resort or a Christmas tree lot.
Hopefully, with the help of these tips and some great holiday sales, you can upgrade from that macaroni necklace budget to some great gifts for the loved ones on your list this year!