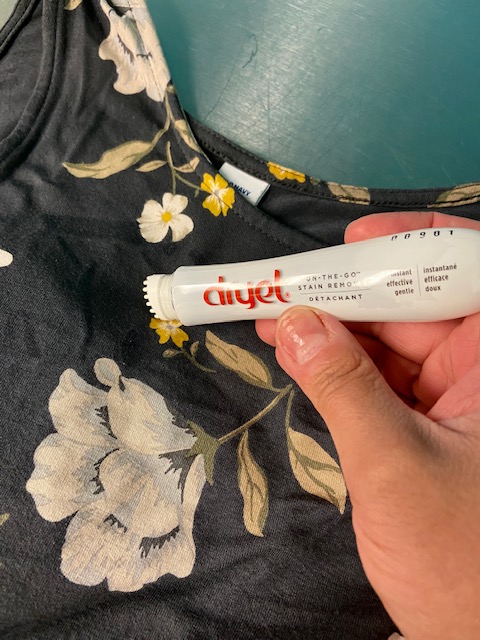 Disclaimer: This post is sponsored.
To be honest, I don't miss paying a ton of money on dry cleaning my delicate clothes. Wouldn't you agree? We've explored Dryel through a series of posts this year, and we love the simplicity of it…. do your dry cleaning at home with Dryel for convenience and affordability. Everything about this helps us busy gals out! See our step-by-step story here on how to use the Dryel kit.
Other than saving money and making multiple trips to a dry cleaner shop, I love the scent from the cleaning cloths on my clothes. I generally use Dryel for my special occasion and work blouses, plus delicate pants. My clothes come out smelling fresh. While the scent may seem strong at first, it will fade over a few hours. The stain pen is also a nice bonus within the kit. I've used it several times on fresh stains, which came out after one wash. The pen is also small enough to carry when traveling, or you can toss it in your purse or backpack for every day convenience.
The Dryel kit is just $9.99 plus tax at stores like Target and other major retailers, or online. Each kit comes with dryer-activated cleaning cloths, reusable fabric protection bag, a stain pen and an odor/wrinkle releaser. (Refill packs are available with everything listed above, including more cloths, except the protection bag.) For about $10, the kit goes a long way for your laundry each week!
This kit is the perfect household item for on-the-go gals, parents and college students with a busy schedule and want the convenience of doing their own dry cleaning in the comfort of their house. The savings is an added bonus especially for those on a budget.
Click here to get a coupon on your Dryel purchase! Have you used Dryel? Let us know your thoughts in the comments below!