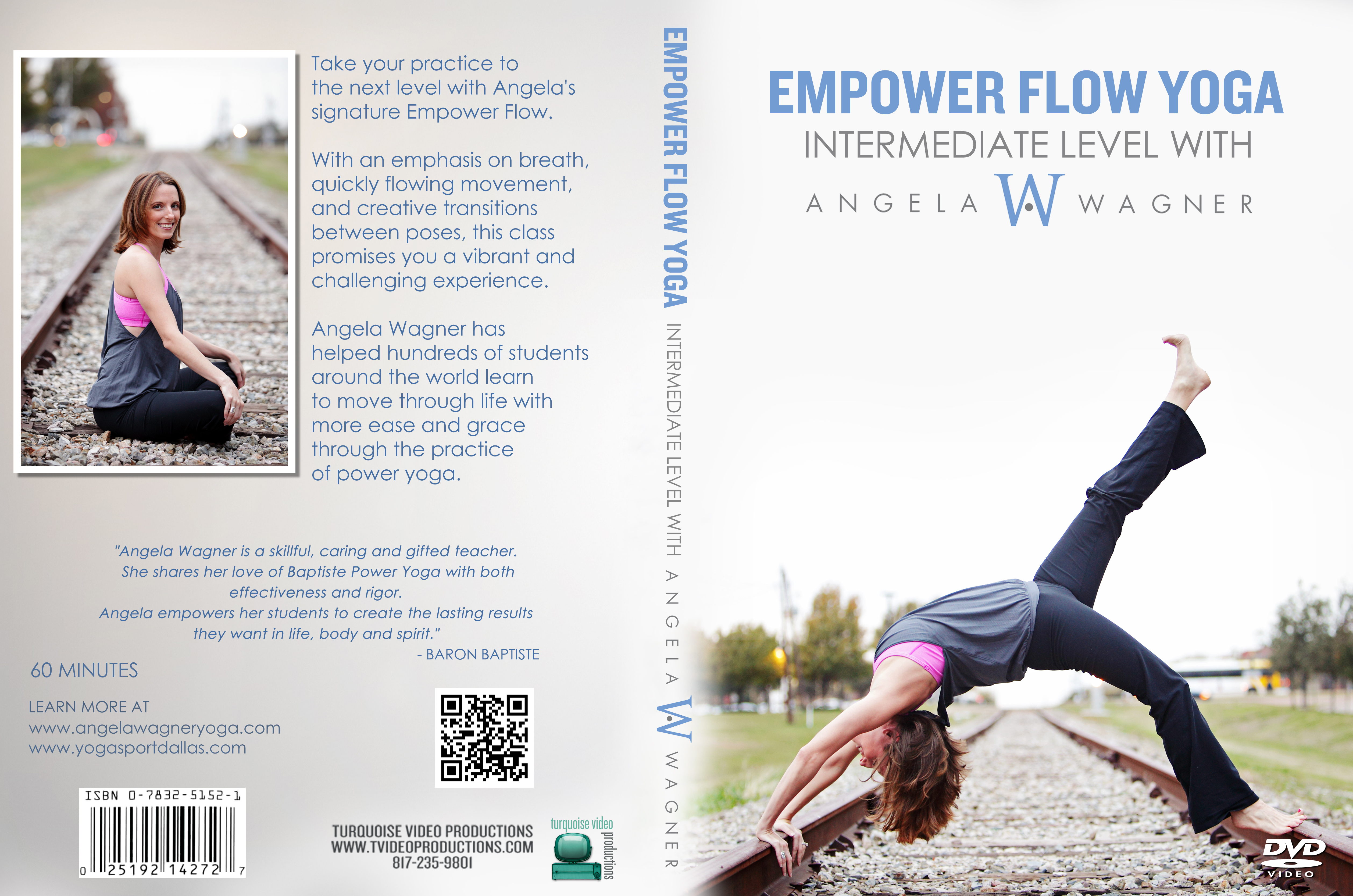 Recently, I connected with Angela Wagner, owner of YogaSport, an Oak Lawn yoga studio. I love practicing yoga, so I was excited to learn that Angela is taking her local practice national with two new yoga DVDs.
I usually pack a fitness DVD when I'm traveling for work or school, so I can squeeze in a workout while in my hotel room (great idea, right??) And if you're at home, you won't need to leave the house to work up a sweat and get fit!
I tried out the videos last week and highly enjoyed it! Angela's techniques are easy to follow, but she challenges you to take your moves to the next level. The moves implemented in the video helped me practice my flexibility and also shed lots of calories. I prefer fast-paced yoga in general, so these practices definitely got my blood pumping.
Each DVD is sold for $25, and you can purchase them online. While you're on the website, visit Angela's blog to learn more about her exciting yoga journey.
Here's a summary of the two DVDs:
Power Flow Yoga
Power Flow Yoga: All-Levels with Angela Wagner features a full 50-minute Power Flow Yoga practice and guides viewers through a comprehensive power yoga practice with sun salutations, twists, standing postures, balances, backbends, abs and floor stretching. Accessible to all levels, the beginner, intermediate and advanced variations of each pose are demonstrated. Bonus features include step-by-step instruction on breathing, high to low push up and Downward Dog.
Empower Flow Yoga
Empower Flow Yoga: Intermediate Level with Angela Wagner, features a full 60-minute Power Flow practice that expands upon the all-levels DVD and emphasizes breath, quickly flowing movement and creative transitions between poses. This DVD is appropriate for anyone currently practicing power yoga. Bonus features include step-by-step demonstrations of Leap Frog Handstand and Forearm Balance.
More about YogaSport:
YogaSport, a community-based power yoga studio in the Oak Lawn area of Dallas, opened its doors in 2004. The studio is Dallas' only Baptiste Power Vinyasa Yoga Affiliate, a practice developed by Baron Baptiste. YogaSport offers a "non-pretzely" practice, more vigorous and fast-paced than traditional yoga, comprised of a flowing sequence of poses to get students' blood pumping. The studio offers classes for all ages and abilities and prides itself on being accessible to all.
(Disclaimer: I was provided with a copy of the DVDs, and all opinions are my own.)