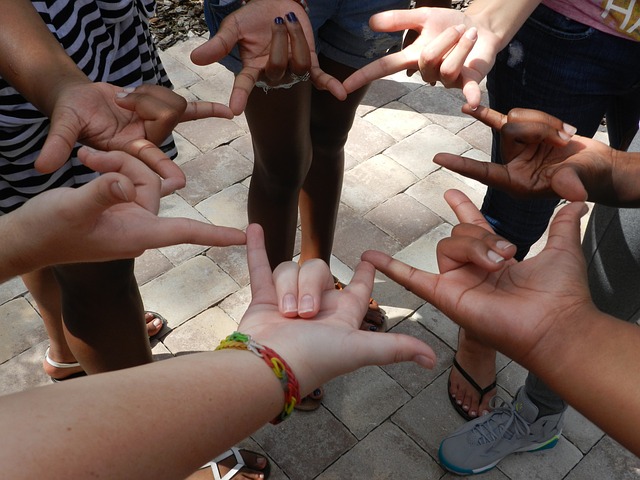 Thursdays are Twenty Something Advice at GenPink. Today's guest post is written by Lara. Lara blogs at Life: The Ongoing Education.
Like many others of my generation, I spent a great deal of my twenties (thus far) in committed relationships.  One in particular.  This meant I spent the vast majority of my time with one person and not much time with any others.  Of course I had friends, but I didn't see them often… or talk to them very much… or do anything that would actually indicate a friendship.  They were friends from before "the guy," and – sad as I am to admit it – I took it for granted that they would always be there.  I took them for granted.
And then I needed them.  Almost exactly one year ago, I entered what would become the darkest of my life so far.  The relationships I had been spending the most time and attention on fell apart, and I felt like I was completely alone.  And when I thought of the friends I could turn to, I realized that I had totally neglected everyone.  The thought of turning to someone I'd ignored and saying, "Hi, I know I haven't kept in touch for, oh, years, but now that I need something, I was thinking we could get together" – well, that thought was abhorrent to me.
I let my mom and sister talk me into reaching out to my friends, but it wasn't until after I was hospitalized for my depression (full story here for those interested) that I really accepted the fact that I might need my friends.  I called and asked them to visit me, I asked for advice, I asked for support and unconditional love.  And you know what?  I got it.  The friends I had ignored held me up and carried me through the worst storm I've ever survived, and the fact that I did survive it, I owe mostly to them.
Now, looking back, I wish that I had given those friendships the attention and respect that they deserved before I was at rock-bottom of my life.  I've learned never to underestimate the power that friendships hold, and the lifelong importance of having friends close at hand and close to heart.
So you want some advice from me?  Some friends are friends forever – hang onto them, appreciate them, value what they bring to your life.  Being a twentysomething means dealing with a lot of changes – professionally, personally, geographically.  Whatever happens, find a way to keep your friendships healthy and strong.  You never know when your friends might save your life.
Previous Twenty Something Advice:
Photo via Pixabay.