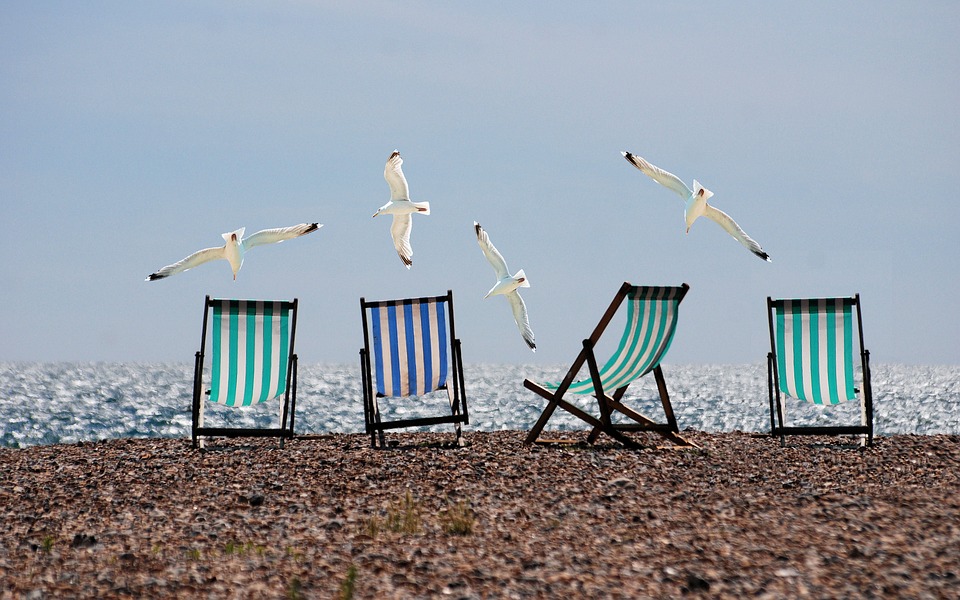 Stress, quarterlife crisis, balance, career, family … how do we handle everything that we are trying to juggle in our lives? One word … vacation. Vacation can be a 2 hour picnic in the park or a 2 day roadtrip. Even if you don't have the time (or finances) to take a 7 day cruise it's very important to take time for yourself to have a break from it all.
This guest post was written by Tina Poe, an illustrator and graphic designer who also happens to be living in the great state of Texas. Tina blogs (and illustrates!) regularly at The Adventures of Tina and Mr. Bee.
My dad likes to remind me often of how important it is to take vacations. Everyone can take vacations, he told me, no matter what their financial situation is. And everyone should take vacations because if someone's life is only about working they will burn out and become very unhappy, very quickly.
The dad rules for vacations:
If you have the money, take two vacations each year, fly someplace far away and stay for more than a week. Completely lose yourself in the area and forget about your responsibilities. Take this time to completely replenish and rest your soul.
If you can't take that kind of vacation, then put a few weekends aside and drive a few hours to the coast, to a national park, or a small town with lots of sights to see. Stay at a little hotel and enjoy a different perspective and way of life from your normal day to day.
If you can't get away for the weekend, then drive someplace closer for the day and come back that night, these kind of outings should be done very often. Go to a city park and have a picnic, go to the zoo, the botanical gardens, go swimming at a lake, the possibilities are endless.
I notice a big difference in myself on the weekends that I spend time outdoors. I always feel more rested and more energized after being out of the house and not worrying about my to-do list. We, as 20somethings just learning how to live as adults, have to remember that taking care of ourselves, even in small ways that may seem insignificant, is vital to a healthy and successful life. I make sure to enjoy my hard work and my money while I am young alongside saving and investing into my future.